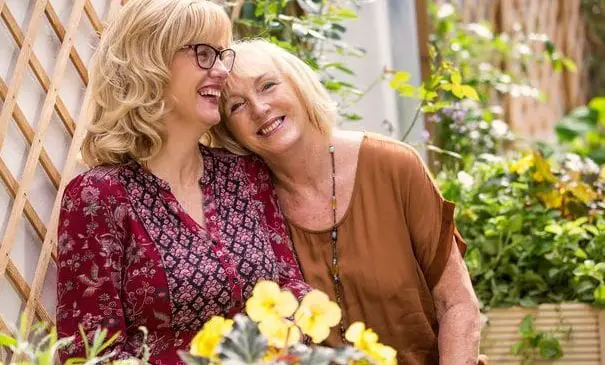 A Newry-based charity which helps survivors of brain injury and their families and carers with a range of vital support services and activities has been given a major cash award from the National Lottery.
Almost £200,000 has been given to Head Injury Support by the Big Lottery Fund for a four-year-project aimed at those living in the Newry, Mourne and Down, and Armagh City, Banbridge and Craigavon Borough Council areas.
It will support adults with acquired brain injury who are no longer able – or have not sufficiently recovered – to build skills and return to employment.
The Moving on from Brain Injury project will see members run a social enterprise, where they will take part in craft activities to produce items to sell to the community.
Selling will help them connect with the community again and give them confidence to get involved in other activities.
The project is also supporting carers through respite and providing opportunities for them to meet other carers.
Using the experience of a current member who published his story of surviving with a brain injury, members are recording their progress and the benefits that craft-making has on their lives.
Among those who have been receiving help from Head Injury Support, is Moya Murphy, from Rostrevor, who suffered a brain haemorrhage 11 years ago.
After undergoing emergency brain surgery and being put on life support her parents were told that if she survived she would need 24 hour care for the rest of her life.
Against all odds, 43-year-old Moya has learned how to walk, eat and read again and is now living independently.
She credits much of her determination to recover and take on new challenges to Head Injury Support.
In 2005, Moya was 32 and working as a sales rep when she suffered a brain haemorrhage. A single parent with five-year-old son Michael, she was left with brain damage.
Moya said: "I was told the brain haemorrhage was random but looking back I think I was very stressed at work when I started getting the bad headaches. One day I had a particularly bad headache so I went to the doctors and they sent me straight to the Royal Victoria Hospital — that's when my brain started to bleed. I was lucky because they were able to rush me straight into surgery."
Moya had brain surgery three times, including having part of her skull removed and placed in her stomach to relieve pressure on her brain. She was in an induced coma, put on life support and developed pneumonia, septicaemia and MRSA.
"At the time my parents were told that if I survived I would be in a nursing home for the rest of my life, I would need 24 hour care — but in the last year I've been able to move out into my own house with my son so I've made a massive recovery."
Moya had to learn to walk again because she had paralysis on the left side of her body. She had to learn to swallow again after being tube fed for three months. She was in hospital for six months and really missed being at home with her son Michael.
"I have a large family so I had a great support system to help me through recovery and to look after Michael. He was only five at the time, so it was hard for him to deal with but he is almost 17 now and he is always saying how proud he is of what I have achieved. My parents were fantastic, they never let me see the pain and trauma they were suffering — I drew such strength from them."
When Moya returned home to her parents' house she found there were no local support organisations to go to, until Head Injury Support formed in 2008.
They have received funding from Big Lottery Fund and have a centre in Newry for survivors of brain injury and their carers.
Moya said that Head Injury Support gave her a more positive outlook on life.
"The centre is like a family and the families or carers of the members are very involved as well. Because it's not only the person with the head injury who is traumatised, it's the whole extended family. They lose a part of the person and very often that person doesn't come back — I'd say it's taken me 10 years to start feeling like myself again.
"Before the brain haemorrhage I was an adventurous person — I had trekked in the Amazon Rainforest — and I never thought I'd have the ability to be that person again. But Head Injury Support organised for me to go gliding, horse riding and do a zip line which I would never have attempted to do on my own. I also love doing arts and crafts at the centre."
Head Injury Support gave Moya the confidence to apply to college. She has just finished a diploma in social and life sciences with a distinction and she plans to do a degree in psychology. Moya wants to use her experiences to be a brain injury counsellor and help other survivors through their recovery.
She added: "I feel very proud of myself and every day I feel grateful for my life. I'm very lucky that I survived and that my son still has a mother.
"I can't thank the doctors and Head Injury Support enough for my recovery and I wouldn't be here now if it wasn't for the support of my family and the faith they have had in me."
Big Lottery Fund has recently awarded a £179,234 grant to Head Injury Support to run the social enterprise which will help survivors of brain injury, like Moya, with their physical recovery, improve their mental health and help them become part of the community again.
The money was part of an announcement of over £1.8 million to six projects in Northern Ireland from the People and Communities programme.
Picture: Moya with her mum Carol.
Sign Up To Our Newsletter