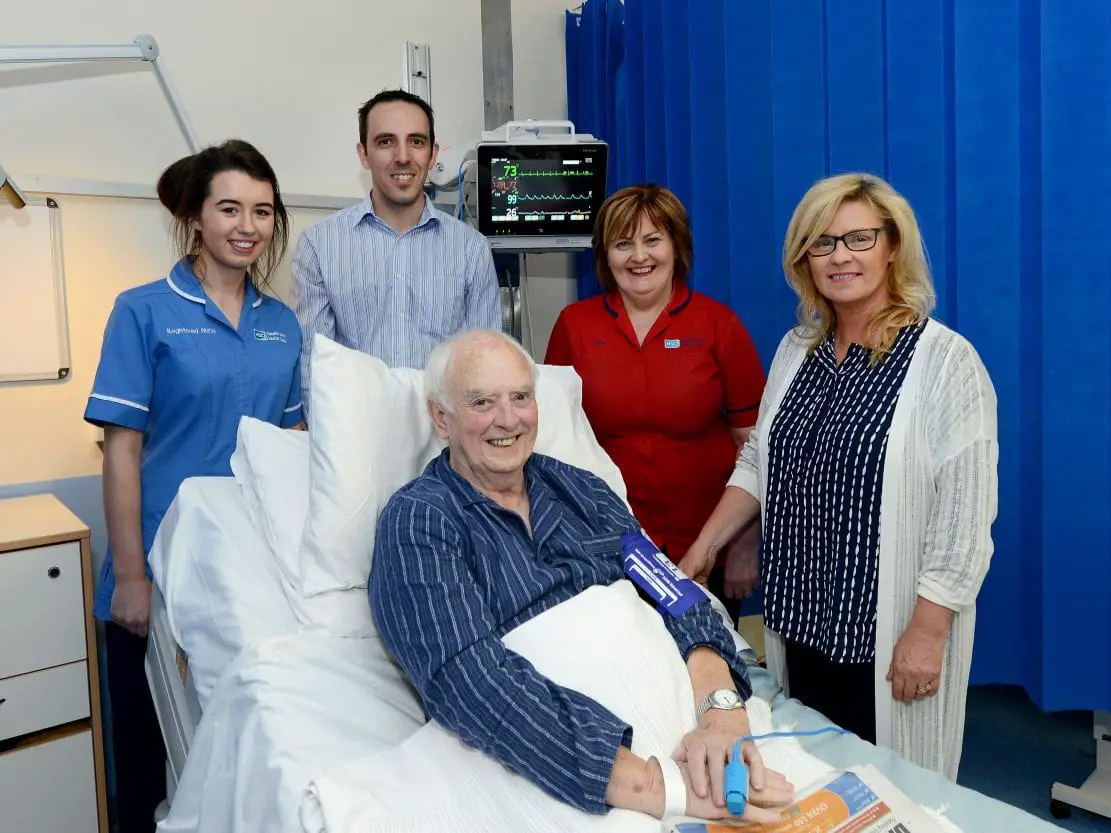 Some £235,000 has been invested in the latest heart monitoring equipment for Daisy Hill Hospital in Newry.
Cardiac telemetry systems are used to remotely monitor heart activity and alert staff to irregularities.
The new system consists of a central unit, situated on the Coronary Care nurses' base, which communicates with bedside monitors and wireless transmitters connected to the patient when they are in bed or moving about.
Welcoming this latest development, Head of Service for Cardiology Kay Carroll said: "We are very proud of our cardiology service who are always looking for ways to improve the quality of our service and so are delighted to have the very latest monitoring technology.
"Data can now be recorded for seven days so that medical staff can review and assess the patient's condition and Consultants can remotely monitor patients whether they are at Craigavon or Daisy Hill hospital.
"We would like to thank our estates colleagues who set up a dedicated wi-fi network throughout the hospital to ensure stronger transmission of these devices – a huge cabling task which they managed with minimal disruption to the hospital.
"They also worked closely with the cardiology team to train them and switch over seamlessly from the old to new systems."
Picture inset: Estates Biomedical Engineers for the Southern Health and Social Care Trust Stephen Byrne and John Meagher commissioning the new cardiac monitoring system in Daisy Hill Hospital.
Sign Up To Our Newsletter