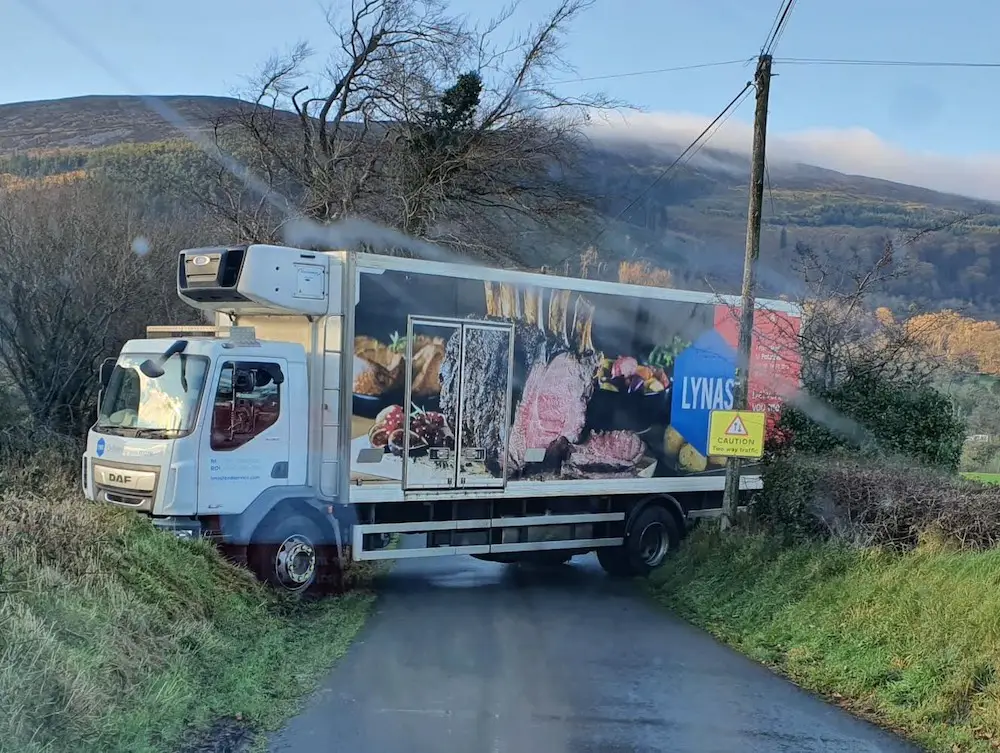 Lorries, vans and cars all ended up in ditches across Co Armagh and further afield this morning following the first big freeze of the winter this morning.
The problems were highlighted in south Armagh in particular where this lorry (pictured) slid sideways off the Wood Road in Killeavy.
It was reported a car ended up on its roof but fortunately there were no injuries reported.
Slieve Gullion area Sinn Féin Councillor Mickey Larkin has said that whilst motorists and residents must be alert to the treacherous weather conditions with regards to their safety on local roads, the Department for Infrastructure needed to show more flexibility on the issue of gritting.
The south Armagh Councillor commented: "Myself and my Slieve Gullion colleagues have been working on a virtual road by road basis trying to ensure that the main roads have been salted and the minor roads at the very least have grit piles left along them.
"More flexibility is required from the Department for Infrastructure in relation to criteria for salting and salt piles being made available on all local routes."
Councillor Larkin said that all schools must be included in the salting programme.
"Winter is now well and truly upon us and we really need to ensure that the winter action plan by Roads Service covers all areas and routes," he said.
Earlier, party colleague Barra O'Muiri highlighted issues in and around Newtownhamilton, where there were a number of issues on the roads.
Sign Up To Our Newsletter