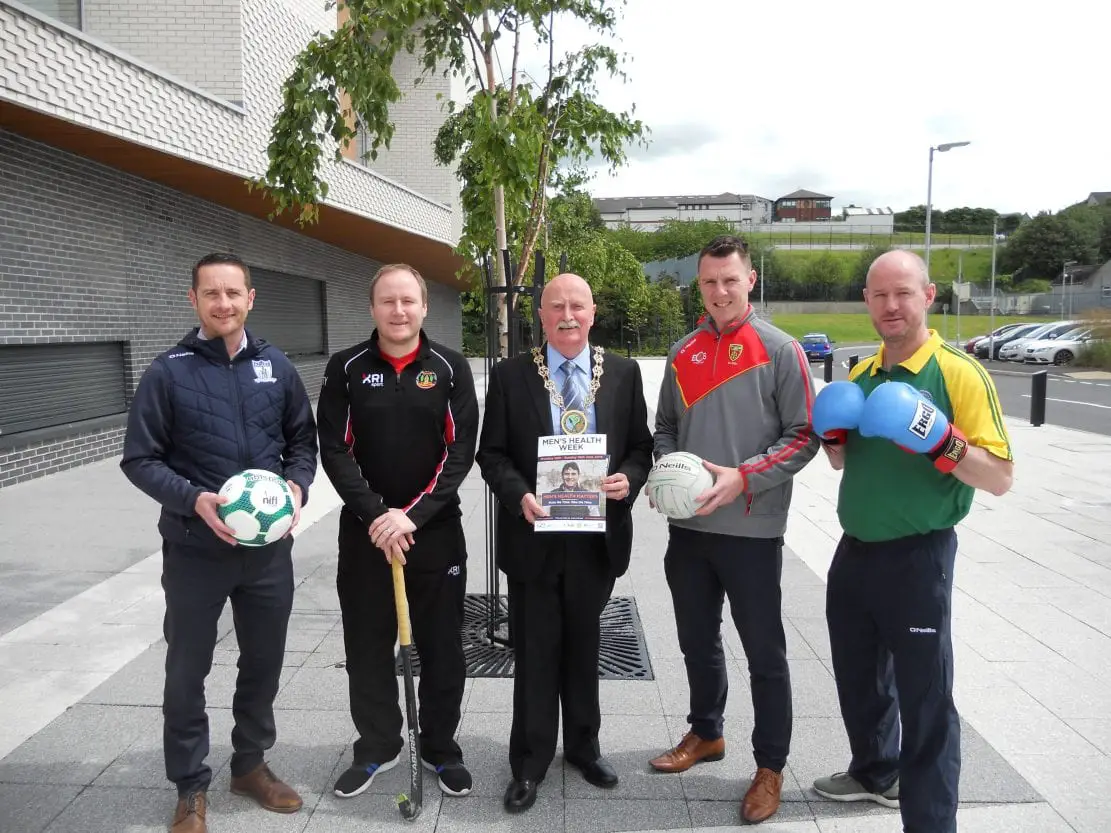 Local sporting personalities are backing a Newry, Mourne and Down Council campaign to encourage men to 'Make the Time and Take the Time' to focus on their health.
They are doing so as part of International Men's Health Week, which runs from Monday, June 1o until Sunday, June 16, giving everyone an opportunity to encourage men and boys to take better care of their health, and to seek help or treatment at an early stage.
The starting point of this year's conversation about improving men's health is to recognise and acknowledge that men's health matters.
Newry, Mourne and Down District Council Chairperson, Councillor Charlie Casey said: "We can all agree that taking care of your health should be a priority. Too often men are overlooked, and overlook the issues that are particular to them.
"We know that men have higher death rates than women for all the leading causes of death and local men die, on average, up to four years earlier than women.
"We can do something about this—and Men's Health Week gives us the ideal opportunity to focus our attention on this important issue."
Darren Mullen, Manager of Newry City Athletic Football Club, said: "As someone who regularly sees the huge mental and physical benefits of looking after your health, I would urge men and boys throughout our district to get involved.
"There are occasions when we all feel like we haven't the time to stop and worry about what could be bothering us both mentally and physically, but as the old saying goes 'your health is your wealth'.
"It's important, therefore, that we recognise when we may need to either get some advice or make some changes as to how we eat, exercise or even think."
During the week people across Ireland are being asked to do something realistic and practical that will make a positive difference to the health of both themselves and the men and boys that they have contact with and influence over.
Sign Up To Our Newsletter