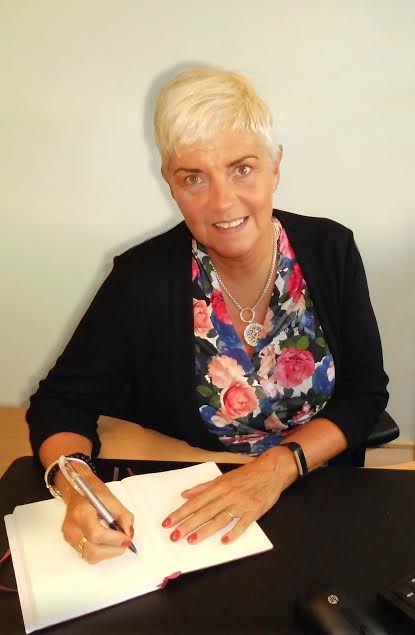 Southern Area Hospice has announced the appointment of Liz Cuddy as its new chief executive.
She will take up the position from Ann Cooney, who has worked with the hospice for 40 years, and is retiring from the chief executive's role, to which she was appointed in the 1990s.
Mrs Cuddy has a wealth of experience having held senior positions and directed some of Northern Ireland's leading bodies.
In recent years, she has been Chair of Helm Housing Association, Director of Planning, Performance and Governance in the Northern Ireland Fire and Rescue Service and has held senior positions with Extern and Mindwise.
Mrs Cuddy was Vice Chair of Northern Ireland Community and Voluntary Association (NICVA), and she was also an Independent Assessor with the Commission of Public Appointments in Northern Ireland.
Officially taking up the position this week, Mrs Cuddy says she is determined to hit the ground running and make sure that the great work of the Southern Area Hospice continues.
She said: "I am absolutely delighted to be appointed as CEO of this incredible hospice. I have been following the outstanding work of both the staff and volunteers for some time now and I am really excited to be joining such a dedicated and energetic team."
Acutely aware of the work carried out by the hospice as well as the never-ending need for funds to be raised through strategic planning and a vision for the future, she added: "The Southern Area Hospice delivers top quality palliative care to patients while the fundraising team works tirelessly to make sure the funds are raised to make this service possible.
"I am looking forward to utilising my years of experience in management, strategic planning and stakeholder engagement to continue delivering these exemplary services to the communities within the Southern Health Trust Area."
Southern Area Hospice provides care to residents from Newry to Dungannon, caring for almost 1,000 people last year. The availability and reach of the hospice services is heavily reliant on funds raised through organised activities as well as donations from the public with a staggering 73 per cent of their budget made up of funds raised.
With a daily fundraising target of £6,849 and an annual goal of £2.5m to maintain the current level of care made available by the hospice, Mrs Cuddy knows the challenge ahead is a tough one but one that is always going to be worth it if it means maintaining and ultimately increasing the capabilities of the Southern Area Hospice.
Mr Hugh Curran LLB, Chairman of the Southern Area Hospice welcomed the appointment of Mrs Cuddy.
He said: "We were delighted to appoint Liz to the position of CEO. Her experience is a huge asset to us and I believe the hospice is in good hands going forward.
"I look forward to seeing what Liz will bring to the position and what that will mean for the future development of the hospice."
Sign Up To Our Newsletter