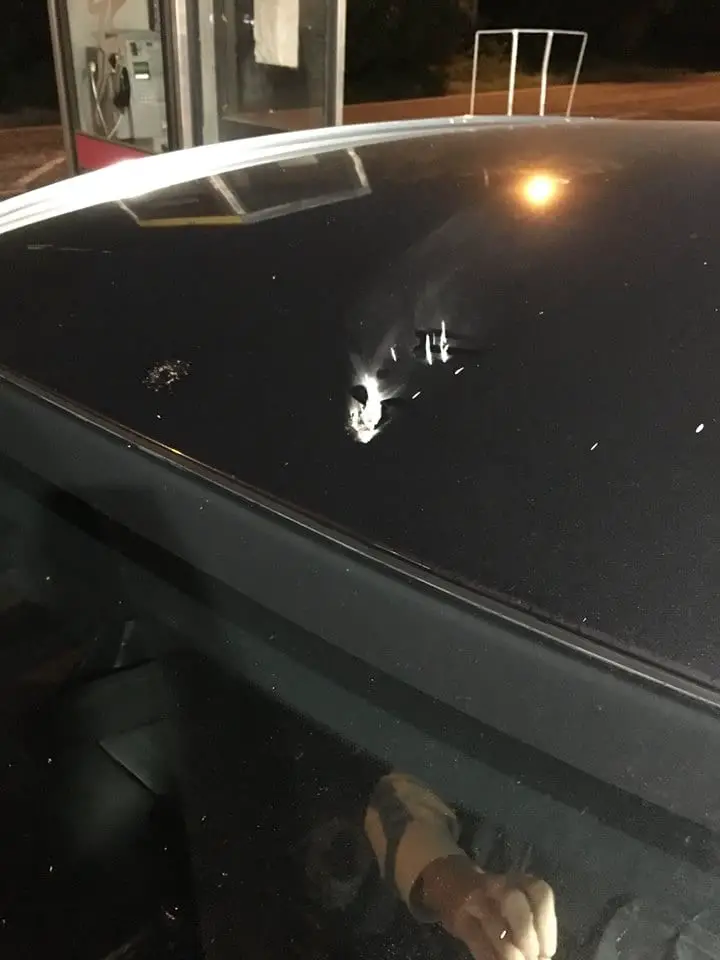 A police vehicle was damaged after it came under attack from youths throwing stones and rocks at traffic in Newry tonight.
The PSNI says it happened as a patrol was responding to calls for help from members of the public.
It had been travelling along the Camlough Road at the time.
The PSNI – who posted a picture of the damage to their Facebook page – blamed it on "a group of youths cowardly standing behind fencing with their faces covered within the Derrybeg area".
They added: "Fortunately the rocks were able to deflect from our vehicle without any major damage, however Newry will now have one less police vehicle to attend serious incidents such as burglaries, domestics, assaults and road traffic collisions.
"The only people these youths are affecting are those in their own community, not to mention the taxpayer whose pocket the repair costs will be coming out of."
Turning to those responsible and in a direct challenge, the PSNI ask: "How would you feel if you or your family had their car attacked from these stone throwers? Or if your family member was killed or seriously injured as a result of a motorist having to swerve to avoid their vehicle being hit?"
The police want to hear from anyone who has any information on those responsible. They can be contacted on the non-emergency number 101, or by calling Crimestoppers anonymously on 0800 555 111.
Sign Up To Our Newsletter