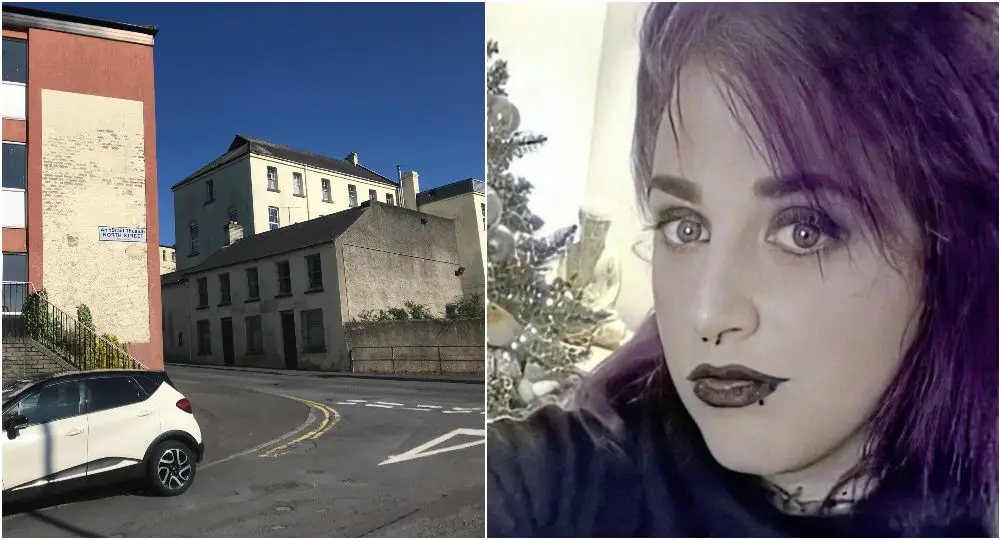 Knife amnesty bins allowing people to dump bladed weapons anonymously are to be installed across a council area in the wake of a fatal stabbing.
The bins will be set up in the Newry, Mourne and Down District Council area following the death of Aidan Mann (pictured) in Downpatrick.
The 28-year-old tattoo artist, originally from Bangor, was killed in an 11am knife attack on January 3 close to his nearby flat.
The victim had complained to the PSNI of being verbally abused just days before.
Defendant, Barry Donnelly, 26 of Church Street, Downpatrick has been charged in court with Mr Mann's murder as well as the possession of two large kitchen knives.
The NMDDC Policing and Community Safety Partnership heard details of the new knife bins from PSNI Inspector Gibson during an active and healthy communities committee last week.
Previously, in the PSNI district commander's report, Superintendent Haslett expressed his condolences on the death of Mr Mann and advised that an update to the knife surrender bins would be provided by Inspector Gibson.
The meeting heard that it has been decided to install the knife amnesty bin in the North Street area of Newry after a knife was discovered in the RAPID (remove all prescription and illegal drugs) bin at this location.
RAPID bins are a community-led initiative supported regionally by the PSNI and Public Health Agency, and locally by Drug and Alcohol Coordination Teams and Policing and Community Safety Partnerships.
Drugs and associated paraphernalia can be dumped anonymously at RAPID bins. An application for a further three knife bins had been submitted and it is anticipated these would be installed in south Armagh, Downpatrick and Newcastle areas.
The precise locations have not yet been decided.
Insp. Gibson highlighted to the PCSP that for the period October 2020 to September 2021 there were 48 sharp instrument related incidents across NMDDC area.
The figures from September 2021 to January 2022 are not available at this time from NISRA.
Further expansion throughout the district could follow, with the PCSP helping to determine locations.
Knife surrender bins are already up and running in Fermanagh and Omagh with 30-40 knives being deposited each month.
The knife bins offer people a safe, secure and anonymous way to dispose of knives. Once deposited in the bin the knife will be secure until it is removed and destroyed.
The bins have been specifically designed to offer maximum security.
Knife amnesties across the UK have already seen thousands of dangerous knives taken off the streets.
The proposed knife surrender bins in NMDDC area would be emptied by neighbourhood policing teams.
PCSP members were supportive of the initiative with all agreeing that education was very important to getting the message out to young people of the dangers associated with knife crime.
Inspector Gibson alluded to the PSNI working closely with schools and whilst knife crime was a very real concern, it was important to note it was not epidemic in the district.
Sign Up To Our Newsletter