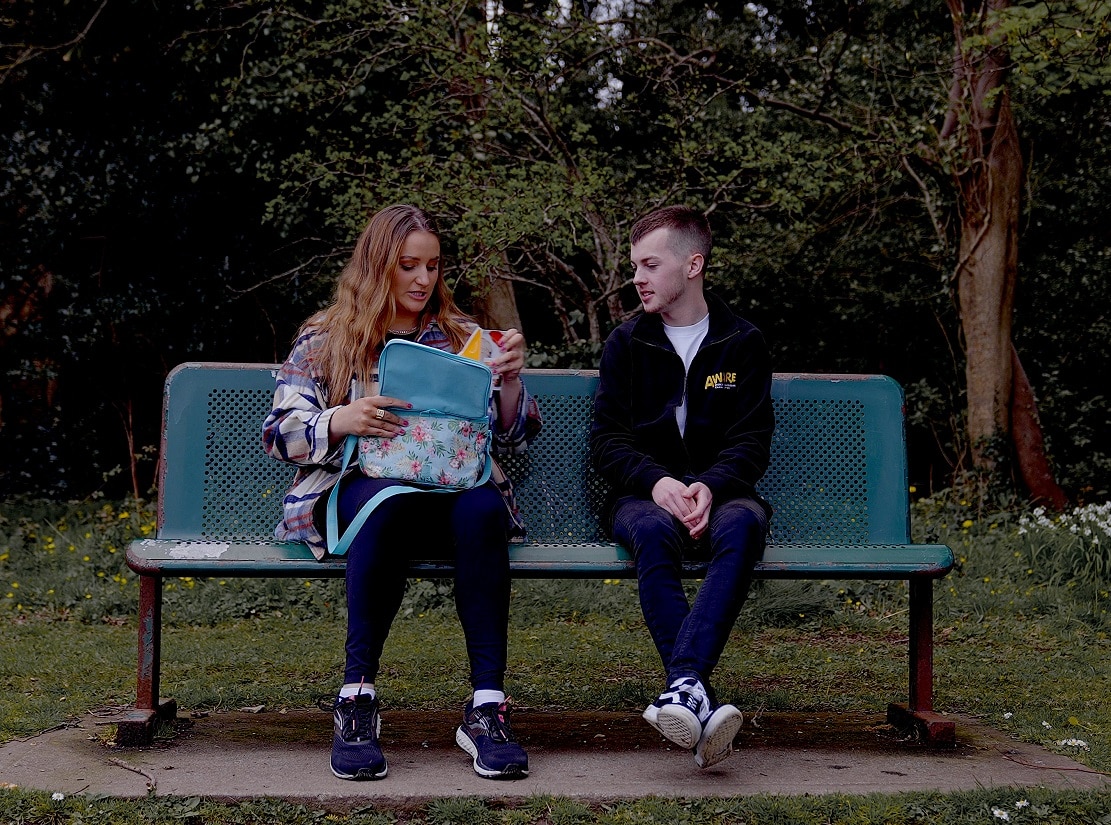 Two young people who attend a support group in Newry have shared their stories of mental ill- health as a way of encouraging others to seek help.
Jordan Poucher (22) and Eve Elliott (20) are speaking out as part of Mental Health Awareness Week which runs from May 9-15.
The pair feature in a 'My Journey with Depression' video series, made by depression charity AWARE and platforming young service users and volunteers.
Jordan said: "Depression is a very lonely illness. It's easy to feel alienated. But when I sit down at an AWARE support group, I look around at smiling faces and people of all ages.
"I realise everybody is in the same boat as me. Everybody understands what I'm going through."
Eve joined the group after experiencing a bout of anxiety and depression at university.
She said: "The hardest part is walking through the door for the first time, but I've never regretted attending an AWARE support group. It's given me a sense of community. Suddenly I am surrounded by people who understand me.
"When you're young, you're at this fork in the road where you're trying to find yourself and make important decisions. It's crucial to have a good network of support around you. AWARE's support groups are a safe space. We laugh together, and we cry together."
Kate Richardson, communications officer at AWARE, said living with a mental health problem can be isolating, but it is important for people to know they are not alone.
"Mental ill-health is common, affecting one in five adults in Northern Ireland, but also treatable," she said.
"We believe that talking to others who know how you feel is an important step in your journey to recovery. That's where our support groups come in."
The support group are free to attend and welcome people of all ages experiencing depression, anxiety and bipolar disorder.
They are facilitated by a team of trained volunteers, many of whom have personal experience of mental ill-health. Attendees can meet others going through similar experiences and find out how to get further help if they need it.
The Newry area group meets weekly every Wednesday from 7.30pm in Altnaveigh House (opposite Tesco) and all are welcome.
There is also one at Mount Zion House, Edward Street, Lurgan, every Thursday at 7pm.
Meanwhile, the charity is hosting a Sunset Climb of Cavehill, Belfast, this Thursday, May 12 to encourage people to get together, talk and stay active.
To find out more about AWARE, visit www.aware-ni.org, or if you're interested in attending a support group, email info@aware-ni.org.
Sign Up To Our Newsletter