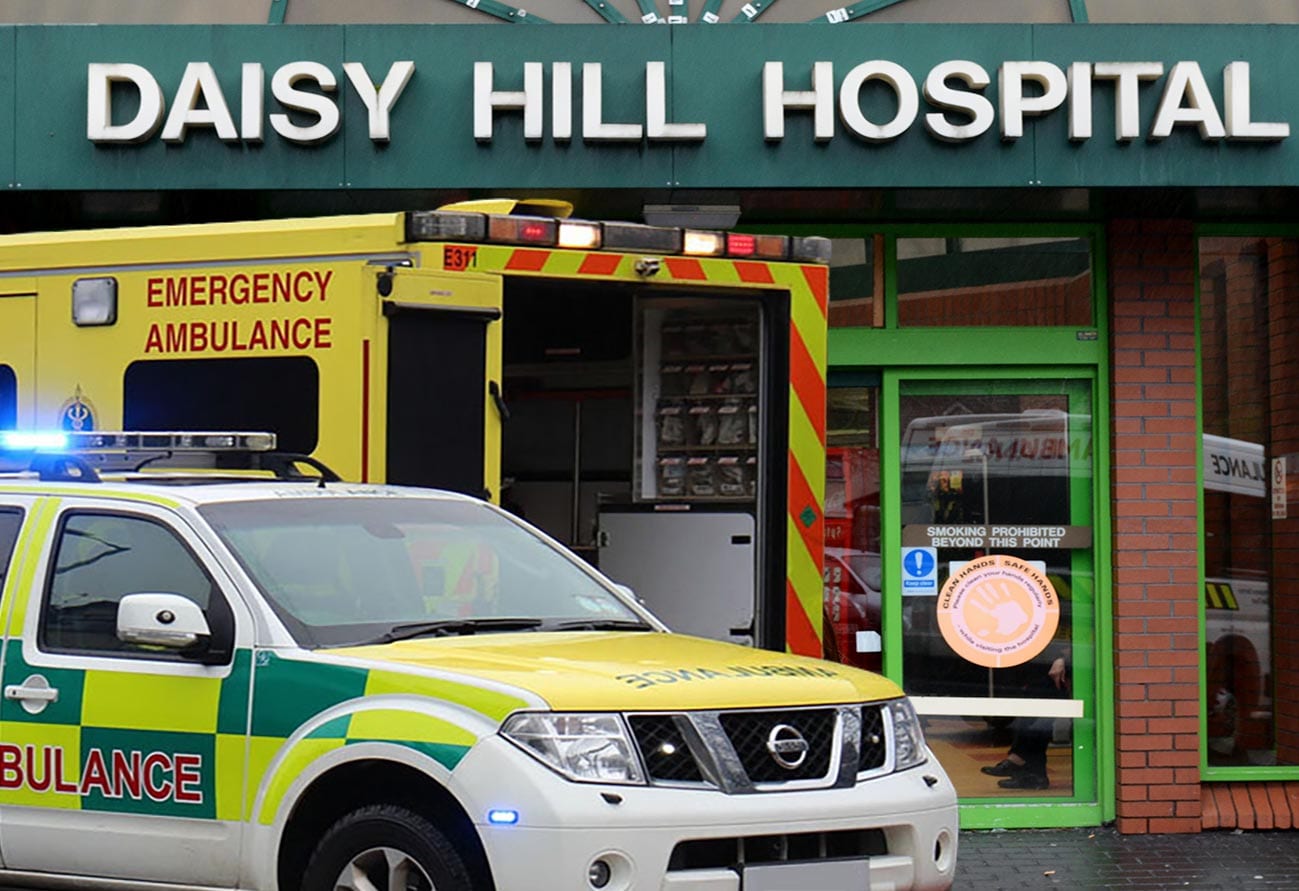 An investigation has been launched after reports at least one staff member was stabbed at Daisy Hill Hospital late on Friday night.
Details of the incident remain unclear at the moment but it has been reported that several staff were assaulted – at least one of whom was stabbed in the back by a member of the public.
Independent Councillor Gavin Malone commented: "This morning I was contacted by concerned members of the public to inform me of a horrendous incident at Daisy Hill Hospital last night.
"One member of hospital staff was stabbed in the back and two other members of the Daisy Hill staff were assaulted by a member of the public.
"This not the first time staff at our local hospital have been attacked and it seems to a be a growing occurrence.
"I totally condemn any member of the public who participate in this disgraceful behaviour and I call on all in our community to show their support for our numerous staff who work so tirelessly in our local hospital.
"Senior Management at the Southern Trust need to immediately carry out risk assessments and implement an action plan to provide security cover for Daisy Hill staff.
"I will be emailing the CEO of the Trust asking him to reassure me that this incident Is going to be taken seriously and that all necessary action taken."
Meanwhile, Justin McNulty MLA sais two members of staff were stabbed in an inpatients' ward by an inpatient.
"Really disturbing news about the incident at Daisy Hill Hospital last night," said the SDLP representative.
"Two members of staff were stabbed in an inpatients' ward by an inpatient. My thoughts are with the injured staff and I pray they can make a full recovery. God bless them."
He added: "It's is really sad and scary to think that staff on the front line who have courageously held the fort throughout the pandemic can have their lives put at risk in this horrifically violent way.
"I have spoken to Police snd have contacted the Chief Executive of the Southern Trust. Action must be taken so that all hospital staff who are bravely saving lives every day can feel safe and secure doing their jobs."
Armagh I has reached out to police for more details.
View all the latest Newry news here.
You can join our South Armagh and Newry News Facebook group here.
Newsletter
Sign up for our weekly newsletter here.