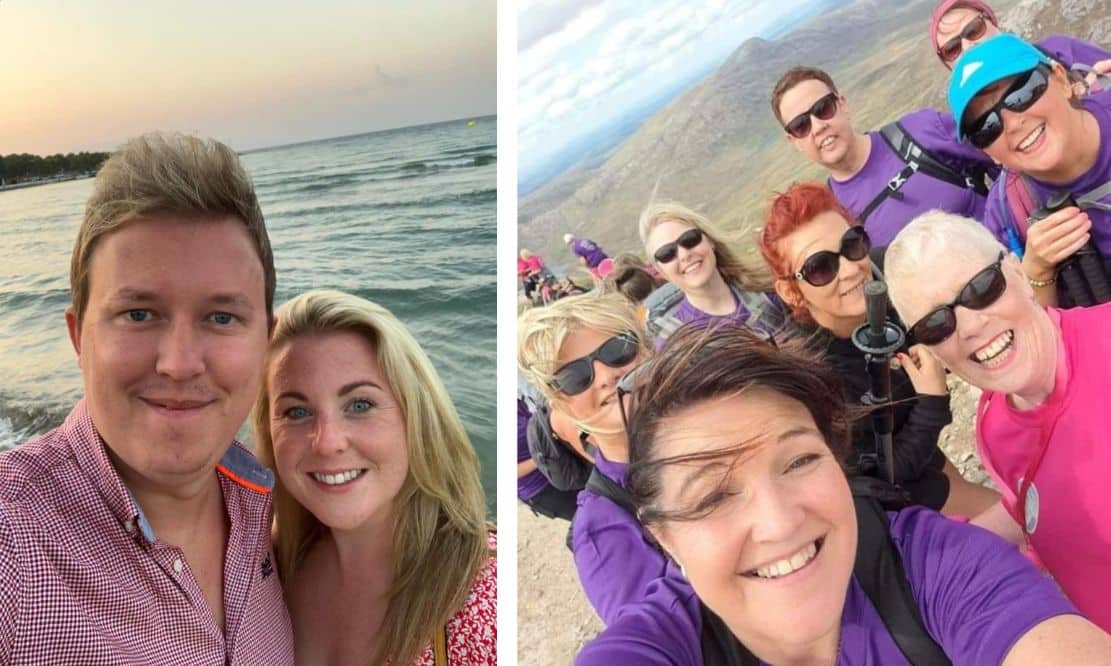 A zealous group of hillclimbers are preparing to walk along 'The Fallow Line' on September 24 as part of a massive, community-led fundraising effort.
Plucky Newry-based hiking group, The Hiking Hens have elected to undertake a 15km loop to help secure a life-altering vaccine for the son of one of their 'hens'.
In March 2023, Luke Johnston – the son-in-law of Hen, Deirdre Morgan and husband Kieran – received the devastating diagnosis of stage 4 glioblastoma following the discovery of a brain tumour, at just 35 years of age.
Luke was faced with a truly bleak prognosis, which came just one year on from his wedding to 'wonderful' wife Niamh, that the average glioblastoma survival time is 12 – 18 months, with only 25% of patients surviving more than one year, and only 5% of patients surviving more than five years.
There is some hope for Luke. It comes in the form of a ground-breaking new vaccine known as DCVAX-L. The vaccine works with the patient's own dendritic cells to help the immune system recognise and attack tumour cells. Whilst, not a cure, this vaccine could extend Luke's precious time.
However, such a new and influential treatment is costly. It's estimated that DCVAX-L will cost somewhere in the region of £150,000 – £250,000 and is not currently available on the NHS.
Since learning of the vaccine, Luke's friends and family have rallied together. With a mammoth target set, several events have been organised to help raise funds and a JustGiving page has been opened as a centralised fundraising platform for all events.
One such event, is the Hiking Hens' Loop for Luke. The hens have put their all into the walk, which will include a mix of existing trails and specially constructed new paths. The walk is open to one and all. Those with limited time or mobility can partake in a flatter route, with details to be announced closer to the date on the Hiking Hens Facebook page.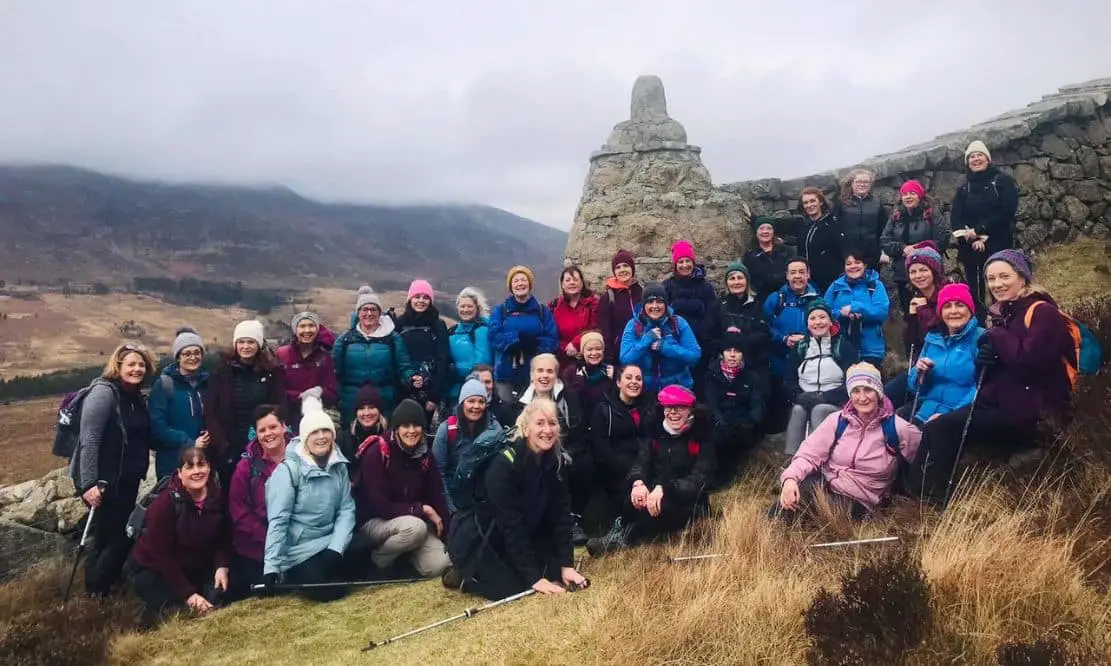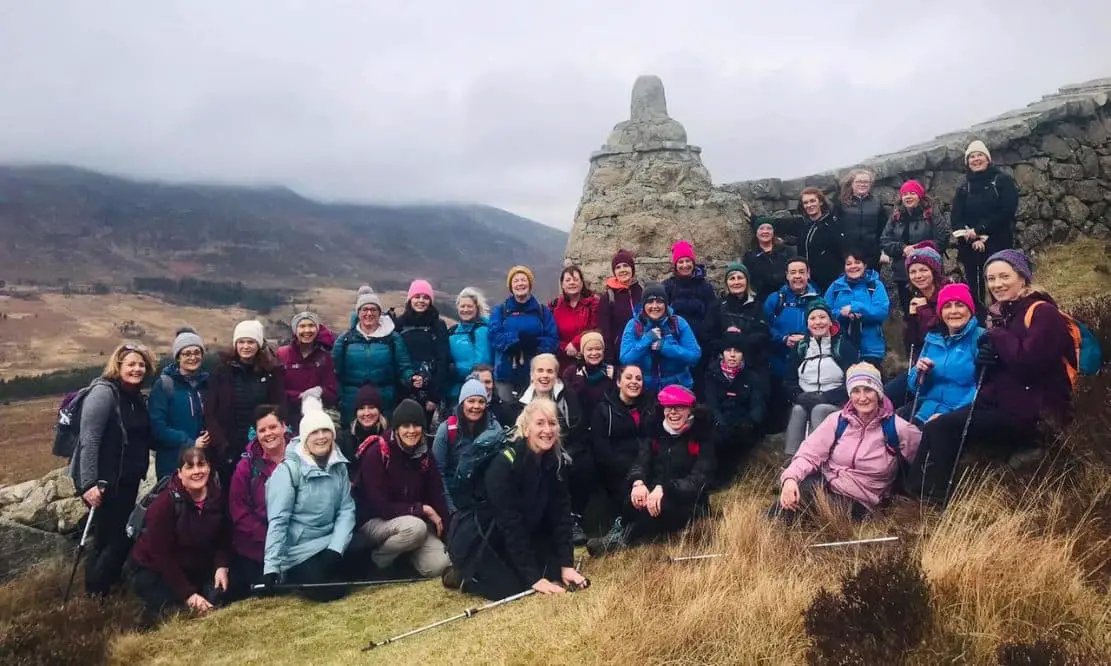 Group co-founder, Maria O'Grady said: "We have been overwhelmed by the support and in particular we are so grateful to Warrenpoint Port, who have sponsored the event. We are just really looking forward to a day of fun with hens and friends coming together to support Luke and Niamh".
Members of the hiking group have worked tirelessly to secure incredible raffle prizes from many local businesses. They also received the kind donation of two Manchester United v Luton Town tickets for the Bonus Ball Draw, a gesture they say means a great deal to Luke, who is an avid Man U supporter.
However, the tickets didn't hang around for long. They were sold within 12 hours and, keen to keep the donations coming in, Maria scrambled to find a new Bonus Ball prize. She said: "A good friend of mine very kindly offered her cottage in Cork for a two day getaway. It was perfect for a new Bonus Ball so I'm hoping it goes quickly too and we can get a bit more gathered up.
"Two local artists, Lorsha Designs and Kevin Collins, have also kindly donated pictures and paintings which we will be auctioning off after the hike."
Following the Hike, walkers are invited back to St. Bronagh's Social Club in Rostrevor village for food, entertainment and the 'Big Raffle'. But Maria says, that's not all: "I don't want to give too much away but we have some surprises up our sleeves for the day. It's going to be incredible and very emotional but the support we have had from the local community is just something else."
The effort has gathered quite a bit of attention, with messages of support coming in from former President of Ireland Mary McAleese and former Rugby Union captain Rory Best OBE.
Mary said: "Luke, a lot of people are thinking about you and wishing you well and so the Hiking Hens are going to get out and they're going to walk the Loop for Luke.
"So any of you who have nothing else to do, or even if you have something else to do, put it aside, get out there and walk that Loop for Luke, please."
In a video post to Luke, Rory said: "It's a tough break you've got but I know you're getting plenty of support from family and friends and special people around you looking out for you. Keep fighting hard. It's unbelievably unfair but also it's how you fight through these hands you've been dealt."
The JustGiving page has already racked up more than £85,000 of its £150,000 total, which also stipulates that "If the vaccine doesn't become an option then the funds will be used for bucket list experiences".
Maria continues: "There has also been constant cash donations coming in and building every day. We now know that, altogether, we beat the £100,000 mark at the weekend.
"The effort all the hens have put in has been amazing, everyone has been out selling tickets and gathering prizes but our organiser Biddy is really looking forward to lots of craic and singing along the way, look out for the hen with the red lippy!
"This will be our final Hiking Hens fundraiser, so let's make it one to remember."
Those who wish to get involved with the Loop for Luke can send a direct message to the Hiking Hens via Facebook or Instagram with an 'I'm in'. Registration for the walk includes an entry fee of £20.00. Please reference 'Hiking Hens' in the JustGiving page or cash on day.
Sign Up To Our Newsletter