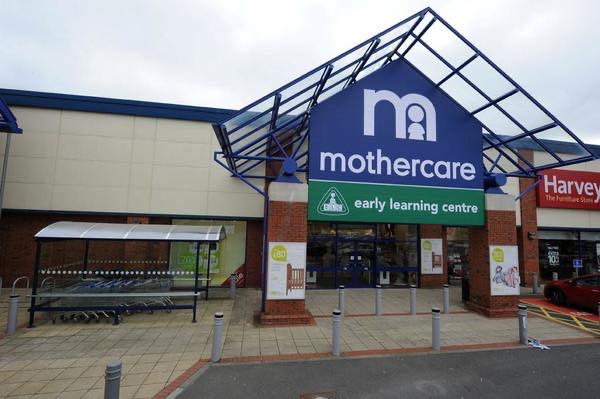 A grandmother has been moved to tears by a remarkable act of kindness from a young woman in the face of personal heartbreak.
And Elizabeth Sands took to social media this evening to reach out to the anonymous benefactor who stepped in at her time of need.
The local lady had been queuing to buy a Christmas present for her grandchild at the Mothercare store at Newry's Damolly Retail Park.
Somehow, her contactless card was declined by the store and the transaction did not work.
What happened next is both heartbreaking and uplifting in equal measure.
Elizabeth explained: "I asked the lady at the till to hold my purchase and I would find my daughter and return.
"On returning the lady came out from behind the till and asked to speak to me. Apparently the lady behind me at the till paid for my purchase.
"The lady concerned would not give her name or address, but told the lady in Mothercare that she had a miscarraige and she hoped that something good would come out of it.
"I can't imagine the pain and heartbreak you are going through at this time, and I am so sorry for your loss. For you to have shown such kindness and compassion at this heartbreaking time in your life, tells me that you are a special human being. Thankyou for your kindness."
Elizabeth said she is not sure why the card had been declined but she returned to the store with the cash.
And she is a believer in passing on this incredible kindness.
She immediately went to donate the money to SANDS, the Stillbirth and Neonatal Death Society charity.
Elizabeth made an appeal to find the woman via social media so that she might know her act had meant so much.
She said: "I hope that the lady concerned knows that her kindness was much appreciated and I have tried to pass her good deed on."
Sign Up To Our Newsletter