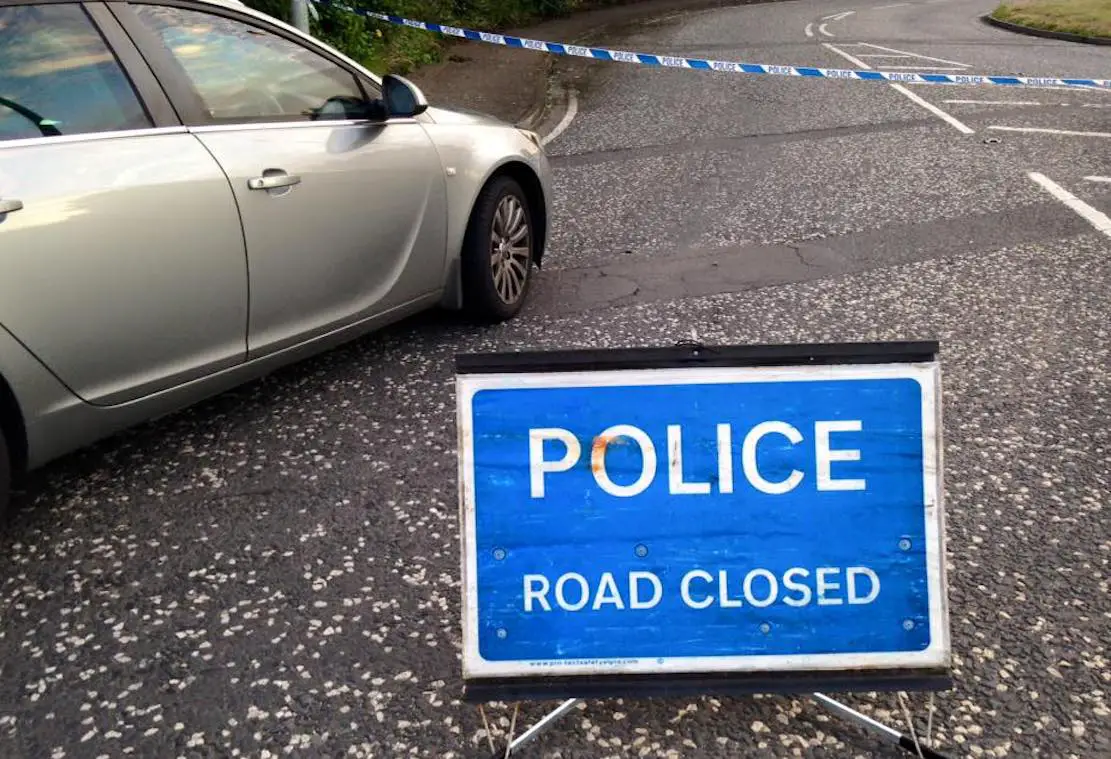 A Newry man who caused life changing injuries to a lorry driver when his car crashed into him head on was handed a four year sentence on Friday.
In addition to the sentence, half to be served in jail and half on licence, 32-year-old Niall Keenan was also handed a two year driving ban by Judge Gordon Kerr QC.
At an earlier hearing at Newry Crown Court, Keenan, from Edencrieve in the city, entered a guilty plea to a single count of causing grievous bodily injury by driving dangerously on the Tandragee Road on March 11, 2019.
During his sentencing remarks on Friday, Judge Kerr outlined how lorry driver Patrick McKay had negotiated a series of bends when he was confronted by Keenan's car skidding along the road on its roof.
He braked hard and pulled to the left in an effort to avoid an impact but Keenan's car collided with the front of his lorry and skidded on into another car, impacting it on the driver's side.
That car, said the judge, was being driven by a heavily pregnant woman who also had her toddler in the vehicle and, while both sustained cuts when they were covered in shattered glass, unlike Mr McKay their injuries did not amount to GBI.
Although that aspect of the incident did not invoke any charges, Judge Kerr said he was "perfectly entitled" to take it into account.
Turning to Mr McKay's plethora of "severe and significant injuries", the judge outlined how he sustained fractures to his wrist, pelvis, ribs, leg and ankle, bruising to a lung and a dislocated kneecap, that he had to undergo multiple surgeries and is still receiving ongoing and regular physiotherapy and medical appointments.
As a result of his injuries, Mr McKay now uses two walking sticks and had to give up his job and doctors have opined that "it's likely that he will never return to work in his life".
"It is absolutely clear that this man's life has been completely changed by his multiple injuries, physically, medically, socially and emotionally," said Judge Kerr, adding that it was "clearly not surprising" that he has been diagnosed as suffering from Post Traumatic Stress Disorder.
Witnesses to the tragic impact said Keenan, who appeared in court by videolink from prison, had tried "to overtake in an extremely dangerous position, at speed, where he could not have possibly seen other traffic" snd, as a result of that, he lost control and his car rolled on to its roof.
Arrested and interviewed, Keenan claimed he lost control as he took evasive action from a van coming the opposite direction but Judge Kerr said it was "perfectly clear clear that was a dishonest account".
Imposing a four year sentence and two year driving ban, the judge said the devastating collision was the culmination of "a course of appallingly bad dangerous driving" which was exacerbated by the fact that, having caused the crash, Keenan "decided to lie about it".
Sign Up To Our Newsletter