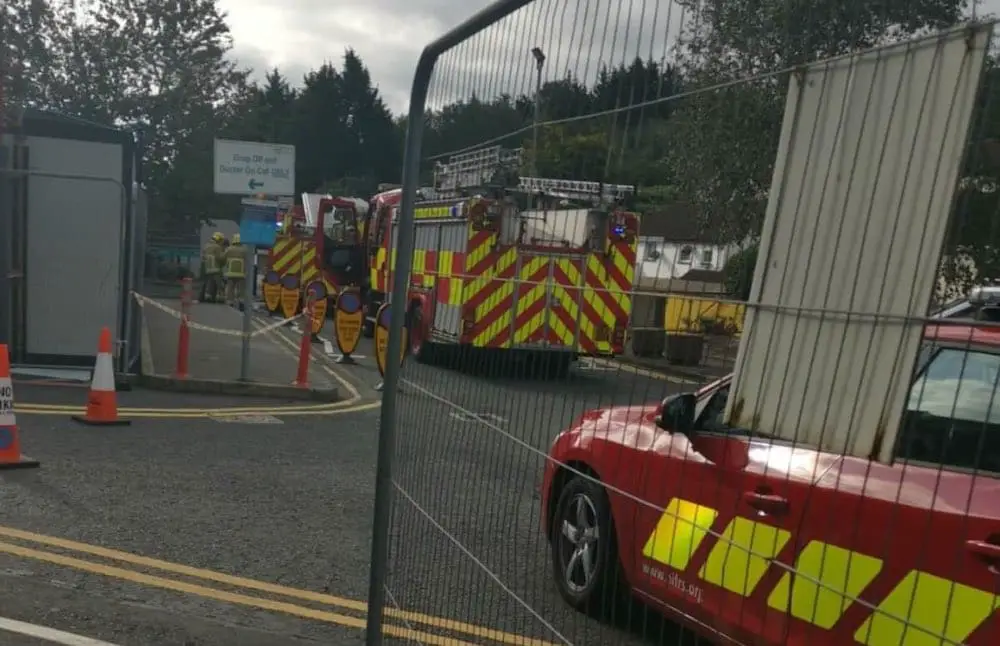 The fire service were called in to deal with a flooding issue at Daisy Hill Hospital this morning (Tuesday).
The incident happened in the donning area of the hospital where essential works were being carried out.
Sinn Fein MLA Liz Kimmins said: "I have had a few people contacting me who are hearing mixed reports about an incident at Daisy Hill.
"I have spoken to staff and it has been confirmed there was a flooding issue in the donning area of the hospital. This is currently being addressed and the donning area temporarily relocated"
A spokesperson for the Southern Trust confirmed: "There was an incident during essential works this morning at Daisy Hill Hospital which caused flooding in the donning area. Northern Ireland Fire Service were in attendance.
"The donning station has been temporarily relocated from the Physiotherapy Gym to the Direct Assessment Unit whilst the area is cleaned up."
A NIFRS spokesperson added: "Firefighters were called to reports of a burst pipe leaking steam in Daisy Hill Hospital.
"Firefighters investigated using a gas monitor and discovered that the pipe was a water pipe and that no hazardous chemicals were involved.
"Firefighters isolated the water supply to the pipes under the supervision of an engineer and the incident was handed over to hospital management. The incident was dealt with by 10.33am."
Sign Up To Our Newsletter