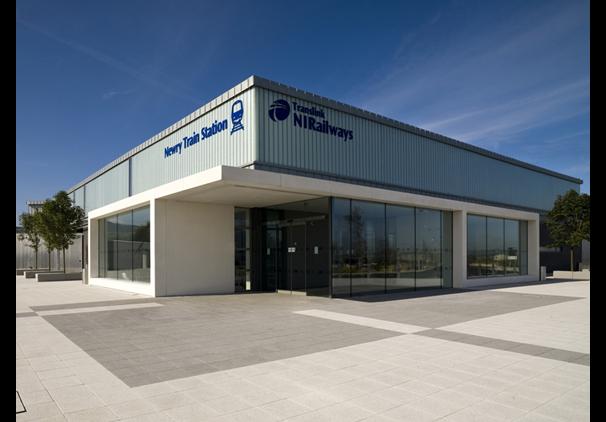 Calls for improved train services at Newry have been raised during a budgetary debate at Stormont.
SDLP MLA Justic McNulty demanded that the city be given the type of rail services which Portadown and Bangor currently enjoy.
He said thousands of people from Newry and the wider south Armagh and south Down area get in their car every morning and travel to Belfast and Dublin because there is inadequate rail provision.
And many of these, he said, had told him they would much prefer to use the train for their commute to work.
Mr McNulty continued: "Over the past number of years, under two successive Regional Development Ministers from Newry and Armagh, we have seen rail services between Belfast and Dublin via Newry become less frequent and more expensive. This is a dreadful legacy from their time in office.
"There is no direct service, without having to change train, from Newry to Belfast in the mornings. There are 46 trains from Portadown to Belfast every day and only 10 from Newry. The last train for Portadown leaves Belfast at 11pm; the last train for Newry leaves at 8pm.
"Earlier this year I met with the then Regional Development Minister Michelle McIlveen to discuss the disparity in services for Newry and already in this mandate I have asked the Minister for Infrastructure Chris Hazzard what he intends to do to address that inequality in rail provision, and I repeated that call in the Assembly.
"I will continue the fight until I see fair play the rail users from this area."
Read more news:
Teacher hits out at government scheme that could force him to seek work abroad
Will it happen? Lengthy deferral sees £1M Cathedral Road revamp left in limbo
Tributes paid to 'absolute gentleman' who died in Portadown Road collision
Co Armagh to host music festival – 14 acts, two stages and talent galore!
Watch: Mayor 'busts some moves' as he shows how Zumba is really done!
Two arrests in County Armagh fuel raid
A man has died following crash on main Armagh to Portadown Road
40 Years On: Rock Bar survivors toast absent friend with 'Guinness that saved lives'
Court told man allegedly punched woman in stomach in bid to kill unborn baby
Become a member
Support local, independent businesses by becoming an independent member.
Become a member