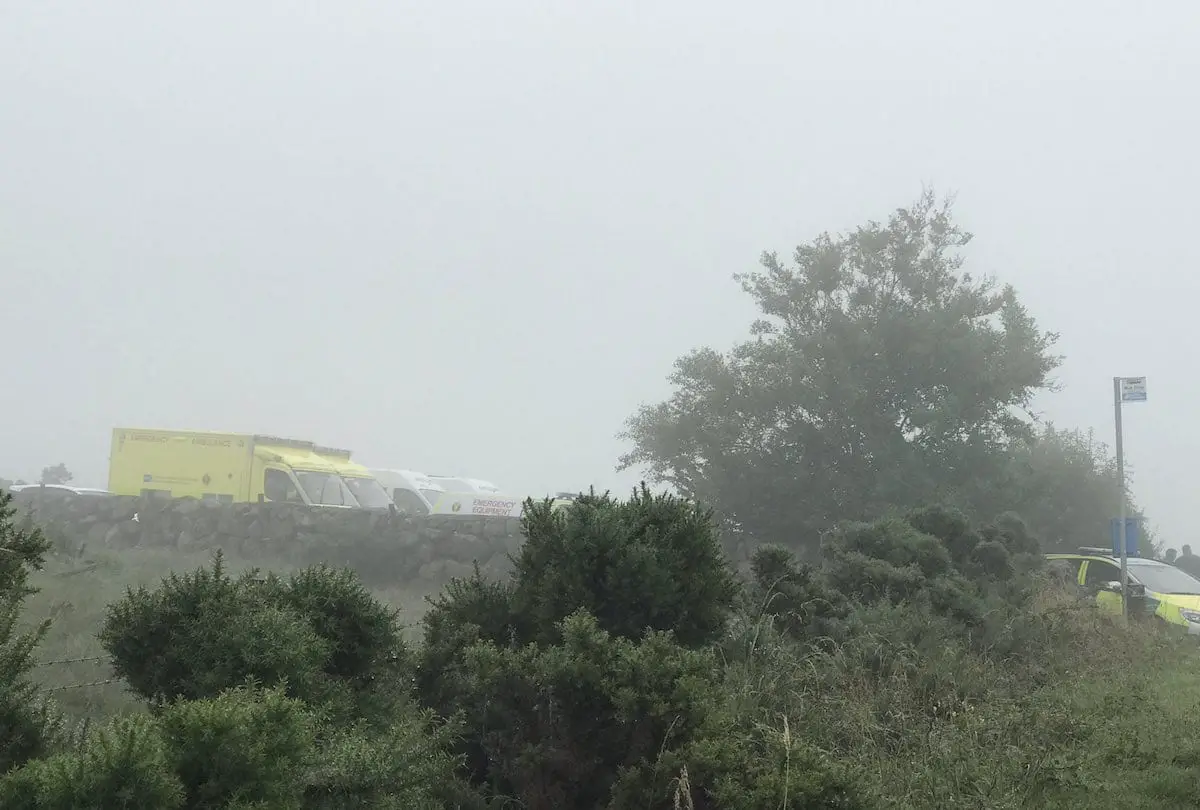 Emergency services are currently in attendance at an incident involving a group of up to 70 young people in the Mourne Mountains.
Helicopters and the coastguard are also in attendance, supporting the Mourne Moutain Rescue Team, with reports of more than 15 emergency vehicles in operation
Ministry of Defence have confirmed that 40 Army cadets, aged between 12 and 17, had been camping and got into difficulties in the Mournes.
The Northern Ireland Ambulance Service said a number of patients will be taken to hospital.
They confirmed that sixteen of the group are suffering from hypothermia and some with minor injuries.
An A&E crew have set up at Annalong Community Hall to treat the injured.
A UK Coastguard spokesperson said they are currently assisting with a large scale incident involving up to 70 people
"PSNI and Northern Ireland Ambulance Service contacted UK Coastguard just before 12pm today requesting assistance after receiving several reports that a large number of people were in difficulty after being caught out in inclement weather.
"Initial reports suggest that all members of the group are accounted for, however four people may be suffering from exposure.
"Newcastle, Bangor and Kilkeel Coastguard Rescue Teams, and the UK Coastguard search and rescue helicopters based at Caernarfon and Prestwick are on scene.
Also on scene is the Irish Coastguard Rescue 116 helicopter, Mourne Mountain Rescue Team, PSNI and NI Ambulance Service.
"The three helicopters are currently situated at Donard Park due to poor weather conditions and will support casualty evacuation as further information comes in."
Moutain Moutain Rescue Team issued a statement which read: "The team are currently on a callout assisting a group.
"Everything is under control and within normal team procedure.
"At present the members of the group are being guided by the team to nearby road access. NIAS are in attendance to provide any medical support required. We'll provide our usual update when complete."
More updates to follow.
Sign Up To Our Newsletter