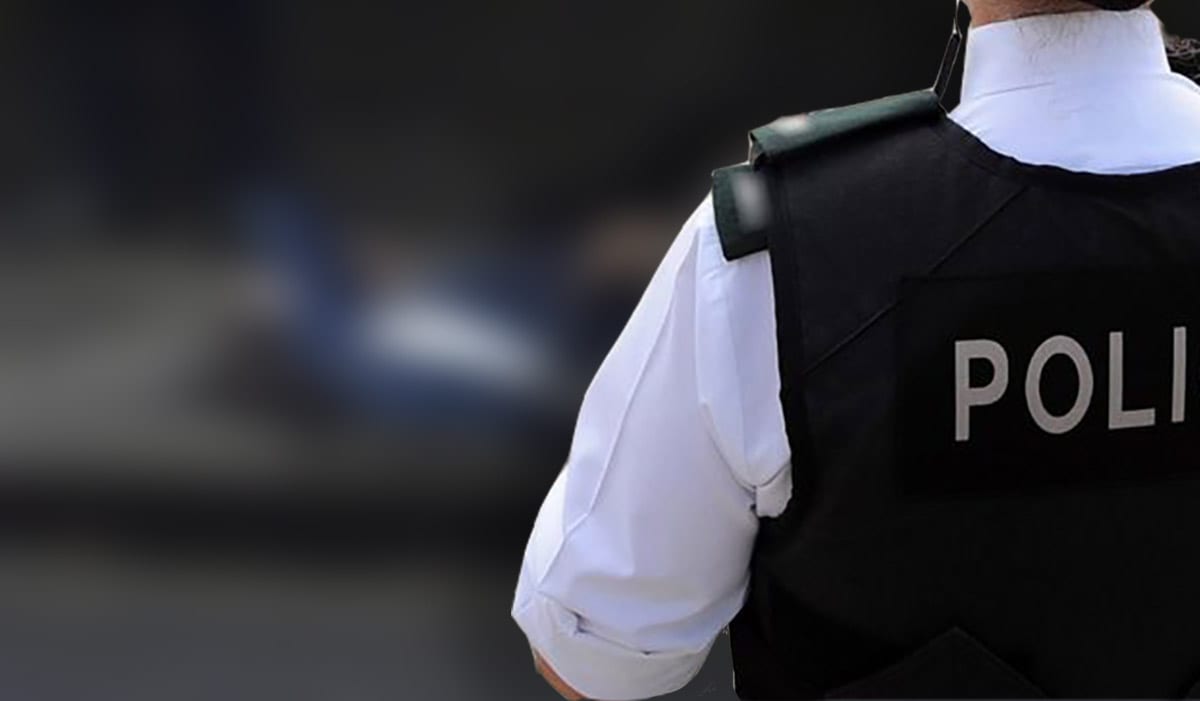 A Newry woman who spat in a police officer's face and struck out at another has been given the chance to escape prison time.
A district judge told the 33-year-old that she must attend a rehabilitation programme for 12 weeks or face four months behind bars.
Catherine McMillan, of Chequer Court, pleaded guilty to two counts of assault on police, disorderly behaviour and criminal damage at Newry Magistrates' Court on Wednesday.
She appeared via videolink from Hydebank.
Court heard that the defendant had been granted bail at her last appearance but had been unable to perfect an address.
The charges which she faced were accrued during two incidents within one month of each other.
Court heard that on October 15, at around 12.43am, police were alerted by a member of the public who spotted McMillan hitting the window of a house on Canal Street, Newry, with the end of a traffic cone.
One witness videoed the incident on their phone.
Officers spoke to the homeowner who was not in a position to provide a statement.
They later called at the defendant's home and cautioned her for the offence.
As she was conveyed to a cell van McMillan asked why she was being arrested.
When the defendant was informed of the offence she replied: "Sure that was hours ago."
McMillan was taken to Banbridge Custody Suite and continued to be aggressive.
Later when interviewed the defendant claimed she could not remember the incident or her arrest due to alcohol.
The second office occurred on November 8. At 6.58pm police were tasked to Newry bus station where an intoxicated female was refusing to leave a bus.
Officers arrived to find McMillan, who smelt of alcohol, was unsteady on her feet, had slurred speech and glazed eyes.
When police offered to assist the defendant, she told them to "f*** off" several times.
As they tried to give McMillan a lift home, she struck one officer on the left side of his face.
Whilst restrained the defendant then spat in the face of another officer.
Defence counsel commented that McMillan had spent her 33rd birthday in custody and this was her first time behind bars.
He added that most of the defendant's prior offences had been down to "difficulties with vehicle transport".
District Judge Eamon King commented that alcohol had been a major factor in the past.
Court heard that McMillan was a mother of three and had recently lost her partner.
Defence counsel stated: "She has struggled, and this has seen the resurfacing of her difficulties with alcohol."
In explaining the incident at Newry bus centre, he said: "Ms McMillen was distressed, and alcohol had been taken; her world collapsed with the passing of her partner."
He added on the other occasion that the defendant had fallen into "a peer group that are not too unfamiliar to the court and no good for her".
It was revealed that McMillan had placed herself in Sister Consilio's for her alcohol problem but left after just eight days.
District Judge King stated: "There is one way I can deal with this – you are in the throes of an alcohol addiction and the only way out is to abstain from alcohol.
"Last time you didn't stay the recommended 12 weeks at Sister Consilio's but in Hydebank you can't get alcohol."
He added: "The difficulty with Sister Consilio's is that you can walk out whenever you want, you can't walk out of Hydebank."
District Judge King told the defendant that he would defer sentencing on these matters to allow her to complete the 12-week programme.
The case will return on February 6 for sentencing.
McMillan was warned if she did not attend Sister Consilio's she would be facing up to four months in prison.
Sign Up To Our Newsletter