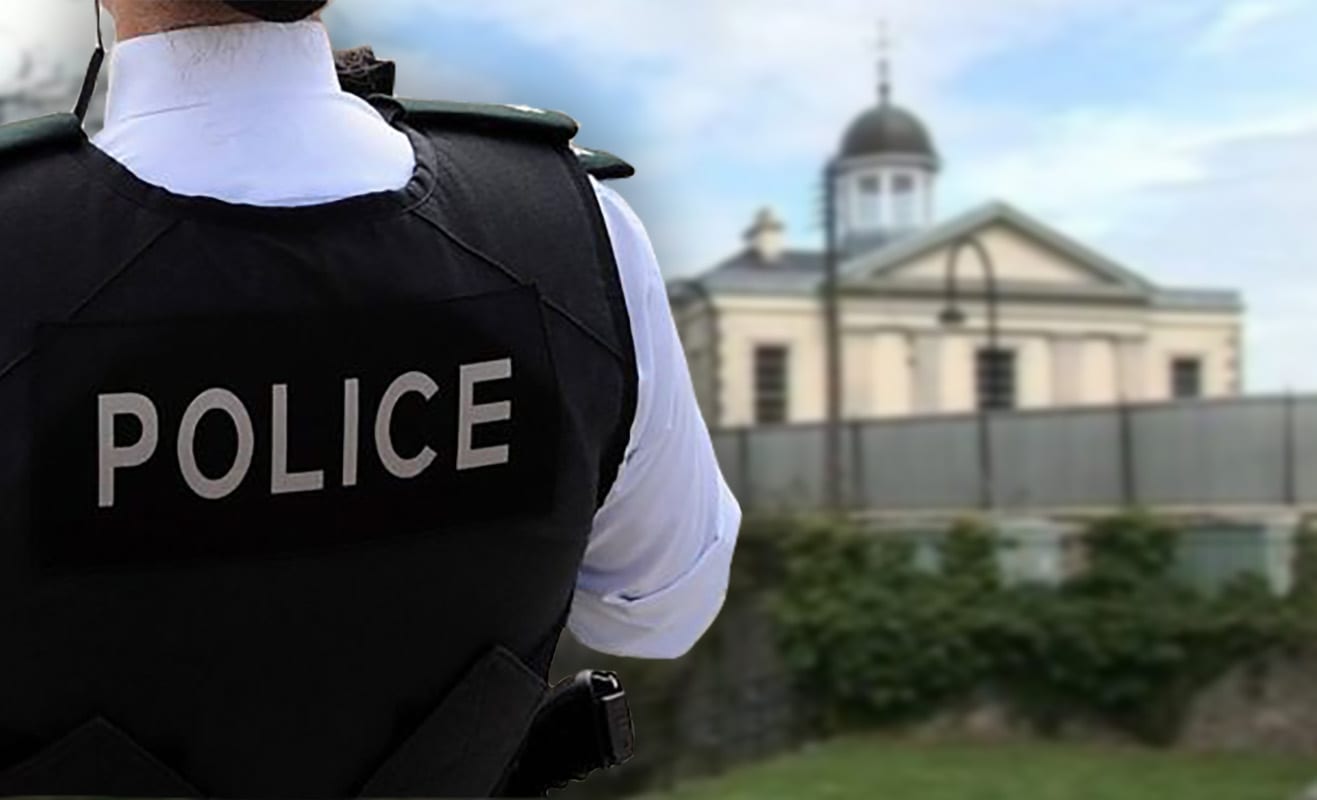 A Portadown man who punched his ex-partner several times leaving her with cuts above her eye and lips has been sentenced to nine months in prison.
Court heard that the 60-year-old, who had no record before he turned 50, had been on a "downward spiral" after drink took over his life.
Thomas Edward Finn, of Crawford Park, pleaded guilty to assault occasioning actual bodily harm and threats to damage property at Newry Crown Court on Monday.
Prosecuting barrister Fiona O'Kane outlined the facts in the case, that on September 27 of last year the injured party had been in her own home drinking with the defendant, her ex-partner.
She contacted police via a 999 call claiming that Finn had assaulted her. During this the defendant could be heard shouting in the background.
Officers arrived and spoke to the injured party at the address. It was noted that there was quite a lot of blood on her face and that  both she and the defendant were intoxicated.
She said that following a verbal altercation with Finn he had punched her several times in the face.
Ms O'Kane stated that photographs showed a "nasty cut" above the injured party's eye along with another above her lip.
Finn was subsequently arrested and whilst being cautioned he said: "I will burn that b*** out".
The defendant was also cautioned for making threats to damage property and in reply to this he stated: "Go f*** yourself".
Whilst en route to custody, Finn told police: "I gave her a good slap."
During interview, the defendant claimed that he had been drinking the whole day and could not remember the incident.
He said he did not recall the assault or making any threats. Finn claimed to be unaware of an active restraining order referring to the injured party.
Defence barrister Joel Lindsay stated: "This is a man aged 60, who has built up a record only in recent years and it is all to do with alcohol.
"It started with a drink driving offence but has spiralled into much more serious offences."
He continued: "He is very apologetic. This is a woman who he is very fond of and he is disgusted at his behaviour as he has little memory of it.
"He had been invited to the house by this female. He along with another male had been drinking with her and he instructs that he blacked out."
Mr Lindsay said: "It has taken him a long time to come to terms with this. He has since addressed his alcohol problem in custody.
"This really has been a downward spiral for Mr Finn who had a high up job in the fisheries agency and worked for 30 years with the Department of Agriculture."
His Honour Judge Gordon Kerr QC stated: "Domestic violence cannot be tolerated and  the only way to deal with it is through immediate custody.
"The nature of this offence is significantly upsetting with the injuries resulting in actual bodily harm, although it must be noted that there was no permanent injury."
He continued: "You have no real history of actual violence as it would appear you lived a very quiet and lawful life for many years.
"You had no record until you reached 50 years of age and then the drink took over your life."
Finn was sentenced to nine months in prison for the offences.
The restraining order which was in place was renewed for a period of three years with Judge Kerr stating: "It is perfectly clear that your behaviour towards this woman is unacceptable."
Sign Up To Our Newsletter