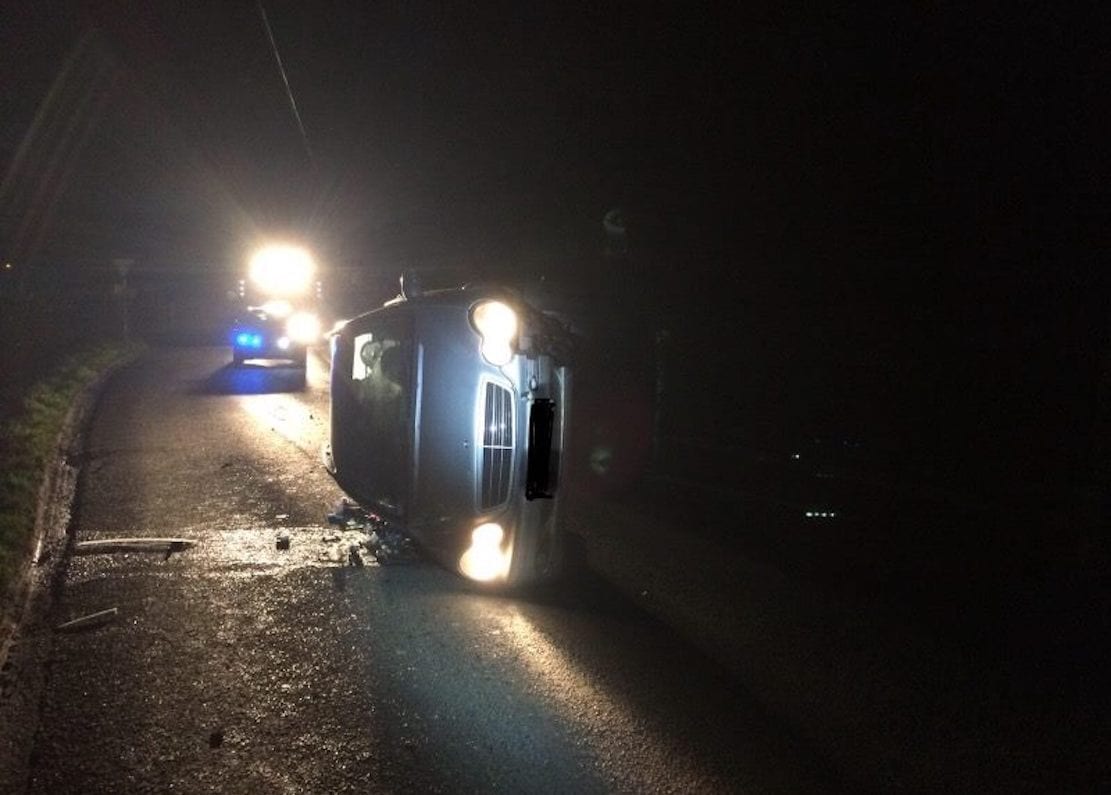 A man was arrested on suspicion of drink driving after his car crashed closed to a dual carriageway in Newry.
Newry and Mourne police shared the image of the silver Mercedes on its side following the incident in the area last night.
Posting on social media, a police spokesperson, said: "Waking up to headline news of a drink driver deciding to park their car in a kitchen in Waringstown, wasn't enough to deter this driver.
"He thought he would try to do better, driving his car sideways narrowly avoiding a dual carriageway.
"Our drunken customer is now safely tucked away in a cell for the night after his arrest for numerous road offences.
"This driver is VERY lucky people were not killed or seriously injured.
"It's very simple, there's never an excuse! Never EVER drink and drive!"
Police have charged a 27-year-old man with a number of offences after his van smashed straight through a house in Waringstown on Sunday night.
He was charged with dangerous driving, driving with excess alcohol in breath and failing to remain where accident occurred causing damage.
He is due to appear at Armagh Magistrates' Court on Tuesday, 20 February.
Sign Up To Our Newsletter