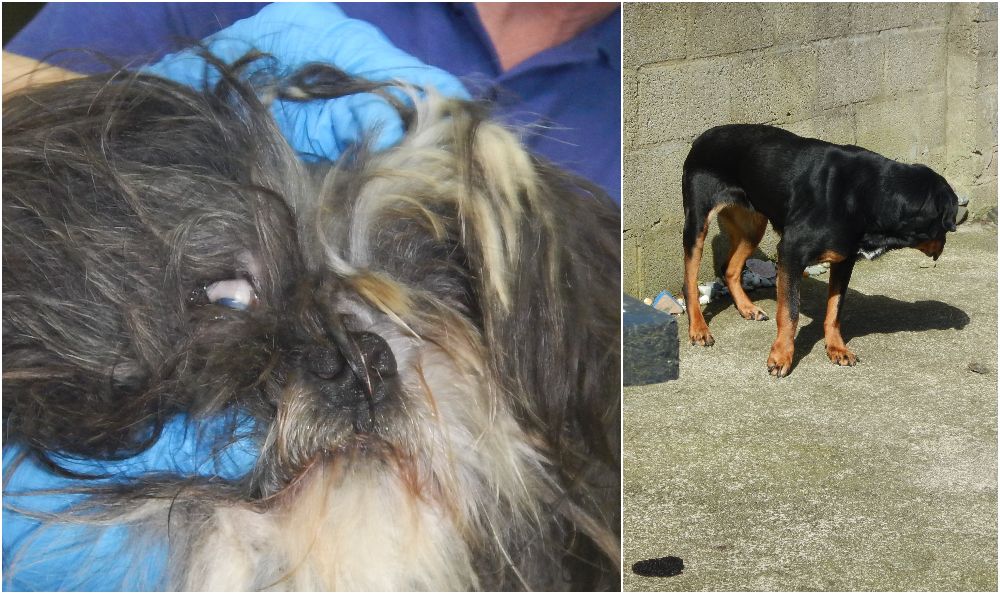 One of two dogs left abandoned in a house for at least 48 hours was put to sleep in order "to prevent any further suffering".
Newry, Mourne and Down District Council took a case against Sabrina McClelland, of Irvington Park, Kilkeel.
She was charged with causing unnecessary suffering to a female Rottweiller dog and a male Shih Tzu in her care and for failing to take reasonable steps to ensure the welfare needs of the animals were being met.
McClelland appeared at Newry Magistrates' Court on Monday to plead guilty to the charges against her.
The council acted on a complaint received in May 2019 concerning dogs which were being kept in unsuitable conditions.
On May 21, 2019 an animal welfare officer visited the above address following a report that two dogs had been abandoned at the property.
On investigation they found a badly matted Shih Tzu type dog and a Rottweiler which was unable to weight bear on its front right leg.
An Officer returned on May 23, 2019. The two dogs were still present, and the Rottweiler was very dull.
No one had entered the property for at least 48 hours to care for the dogs.
A search warrant was obtained and on May 23 the two dogs were removed from the address.
Both dogs were examined by a veterinary surgeon who certified that both animals were suffering.
After further clinical investigations the vet determined that the Rottweiler should be put to sleep to prevent any further suffering.
Newry, Mourne and Down District Council brought the two charges under the provisions of the Welfare of Animals Act (Northern Ireland) 2011.
McClelland received a disqualification order preventing her from keeping animals for a period of five years and was ordered to pay fines of £250 for each offence and costs of £130.
A Council spokesperson commented: "This ruling will hopefully serve as a reminder that anyone who owns a domestic pet, must take proper steps to care for them, as required under the Welfare of Animals Act (NI) 2011.
"The Council will take action against anyone found failing to ensure the welfare of an animal, and if necessary, they will be brought before the courts and dealt with appropriately.
"Furthermore, we are pleased to report the Shih Tzu has recovered to full health and has been successfully re-homed.
"Cases of cruelty and neglect can be reported to our Animal Welfare team who will use enforcement powers to fully investigate all cases and take formal action, which may include the issuing of Improvement Notices, and in the most serious of cases, removing animals and prosecuting offenders."
Sign Up To Our Newsletter