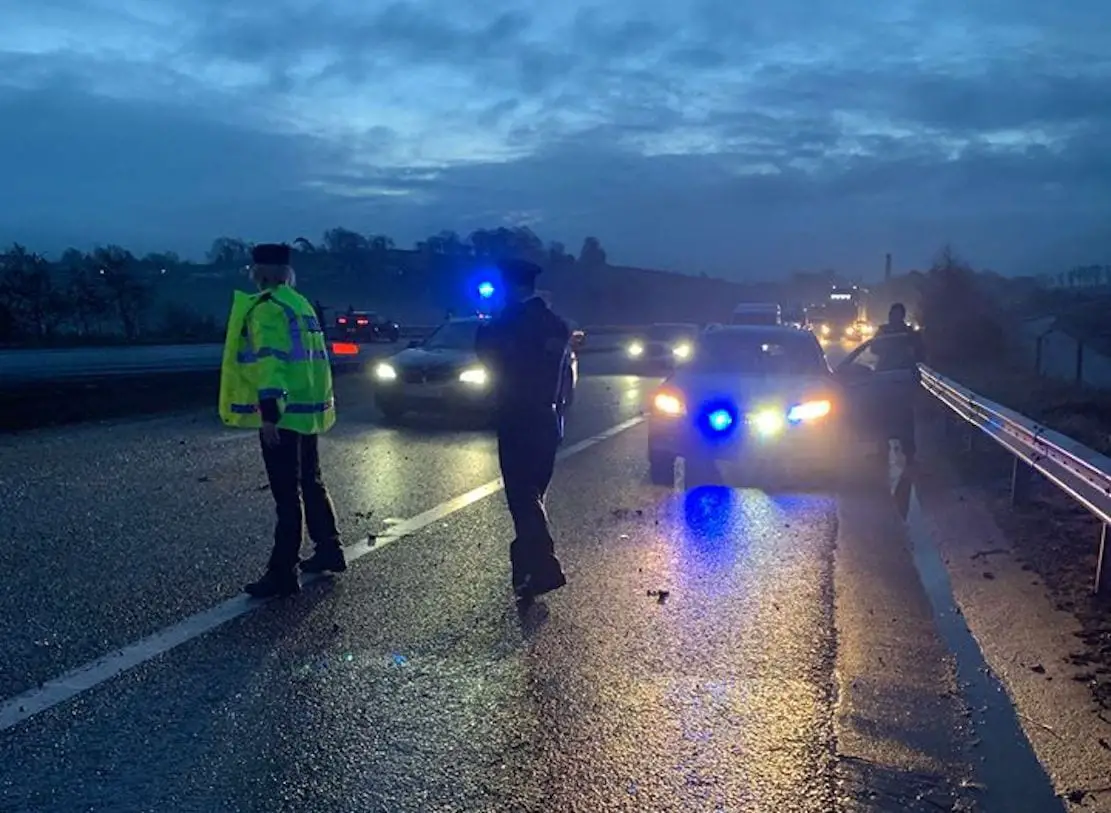 A Forkhill man who tried to avoid being caught driving whilst disqualified by travelling on the A1 with no lights on has been handed a suspended prison sentence.
Court heard police attention was drawn to the 32-year-old after he performed a U-turn on a wide road and almost collided with a kerb.
John Murphy, of Forest Road, had pleas of guilty entered to dangerous driving, failing to stop for police, driving whilst disqualified and using a vehicle without insurance at Newry Magistrates' Court on Wednesday.
Prosecution outlined that on December 14, shortly after midnight, police attention was drawn to a Volvo conducting a U-turn on Monaghan Street in Newry.
It was not the manoeuvre that concerned officers but the fact the driver almost collided with a kerb despite this being a wide road.
Police followed the vehicle in the direction of Daisy Hill Hospital and after observing the car veering on the road lights were activated to signal for it to stop.
The vehicle failed to stop and was watched by officers travelling at speed on the wrong side of a side road after making a turn.
Police continued on their pursuit as the car made its way onto the A1. At this points defendant turned off all of the vehicle's lights.
The vehicle was only visible when its brake lights were illuminated. Fearing for the safety of other road users police called off the chase.
On January 16, police attended the home of the last registered owner of the vehicle and observed it parked in the driveway.
Officers spotted the defendant in the living room of the property and recognised him as the driver on the night in question.
They spoke to Murphy who replied to caution: "I know I am disqualified."
The defendant was arrested and taken to Banbridge Custody Suite. During interview he made full admissions stating that he "panicked" after police tried to stop him.
Defence barrister Kevin O'Hare stated: "He knew that he was driving when he shouldn't have. He sought to evade police but it was always going to catch up with him and he made full admissions during interview."
Murphy was sentenced to three months in prison suspended for 18 months and was disqualified from driving for 18 months.
In addition, the defendant was ordered to pay a fine of £600, along with the offender's levy of £15.
Sign Up To Our Newsletter