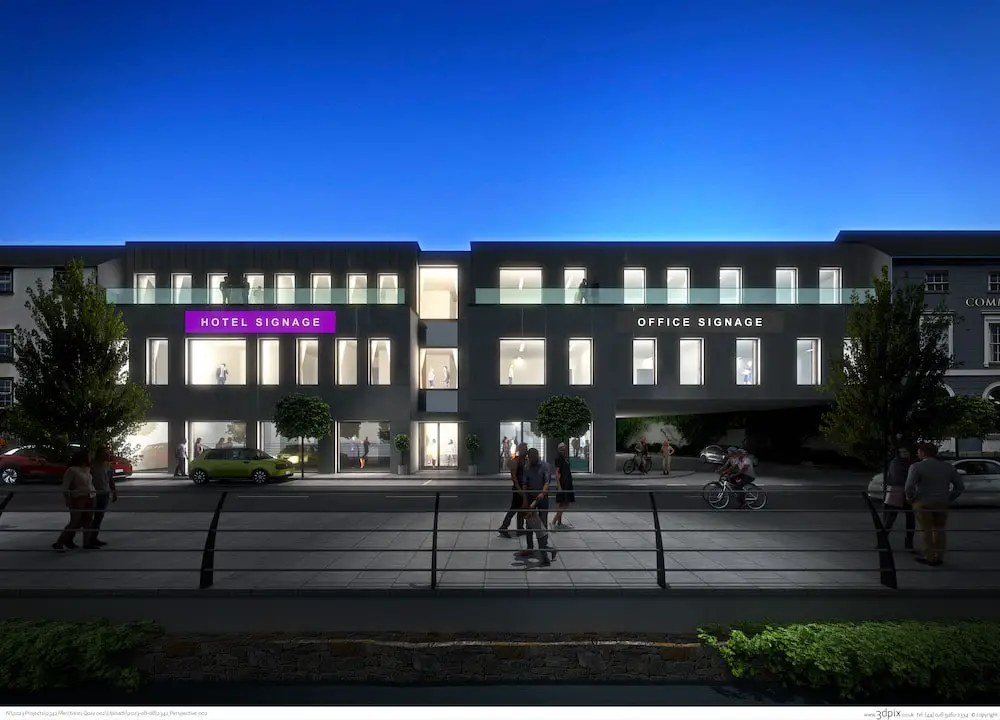 A developer with plans to build a new hotel and office accommodation in the heart of Newry says he wants to play his part in making the city great again.
An 82-bedroom hotel and 45,000 sq ft offices are – subject to planning approval – to be built on the site of the former CARS of Newry showroom on Merchants Quay.
Damien Rafferty, of Glena Developments, spoke to Armagh I about the exciting potential of the multi-million pound development and how it could transform the city's ailing nightlife.
"The hotel alone will create 30-40 full time jobs while the office accommodation could have up to 500 staff," explained Damien.
"The footfall and spinoff for the shops, bars, and restaurants can help create a nightlife that we just don't have in Newry."
There are already two tenants lined up to operate both the hotel and office space. The land is all owned by Glena Developments and money is in place.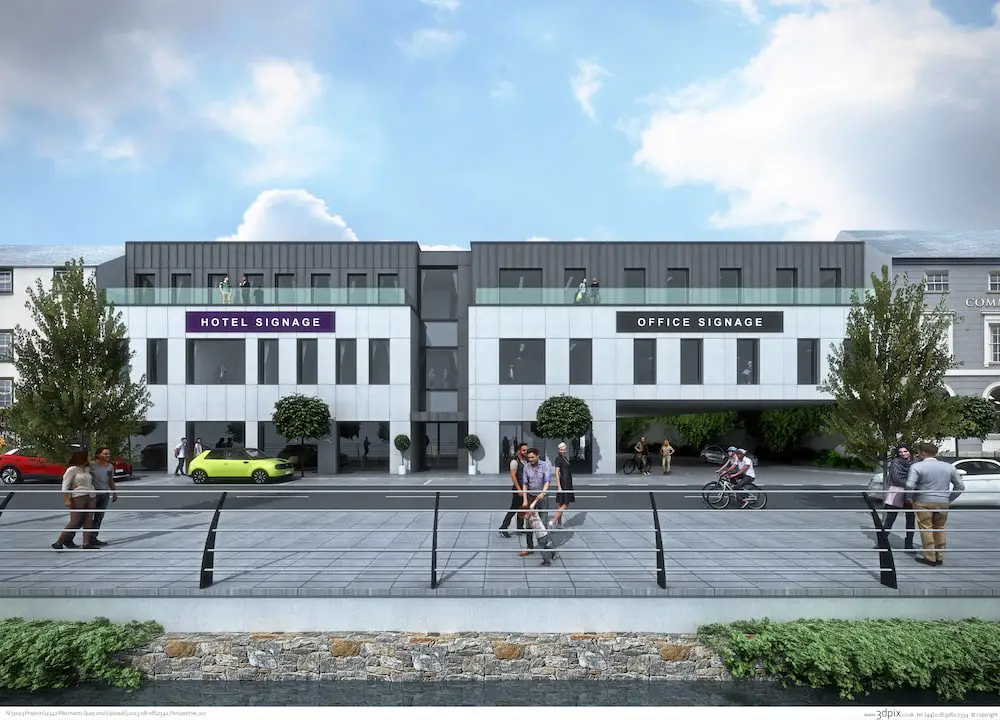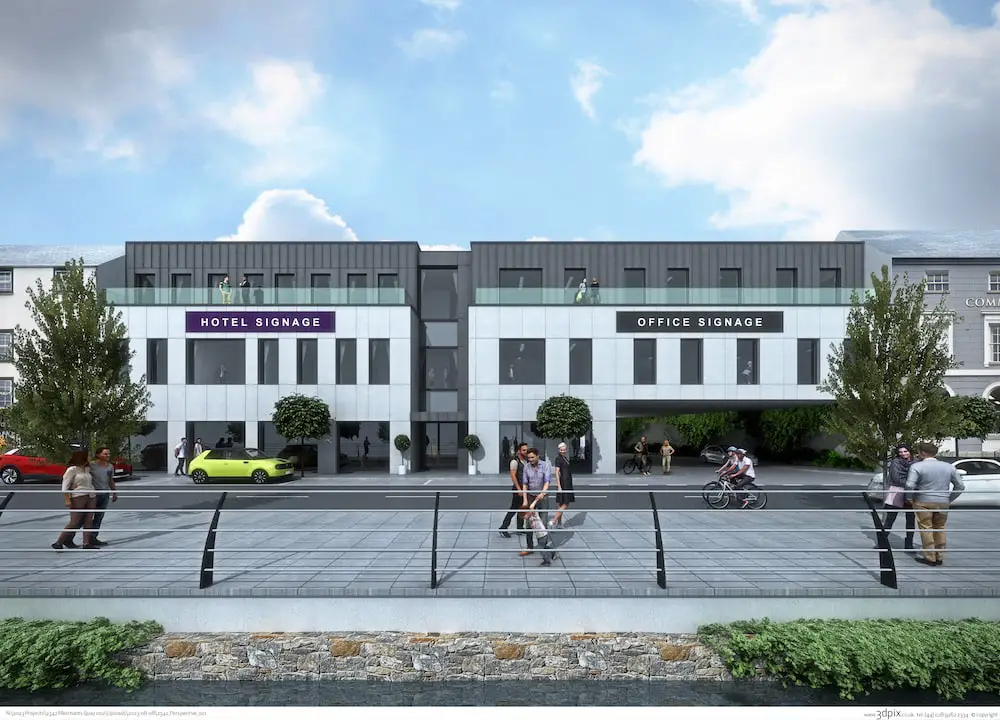 A pre-application notice – which is an indication of the proposal's significant size – is to be officially lodged with Newry, Mourne and Down District Council planners in the coming days.
Said Damien: "I've had meetings with council the last 12 months about this. We have two operators agreed to move in but we cannot use their names at this stage, but their big thing is deliverability, so they cannot wait around years for planning to be approved. Key to getting these operators in is to be able to quickly get planning sorted and diggers on the ground."
While talks with NMD Council have taken place over the last 12 months, Damien's ambition to renovate this area has been almost a decade in the works.
Years of site acquisitions at various times has eventually allowed Glena Developments – who specialise in transforming derelict properties – to attain the prime three-acre city centre plot.
"Merchants Quay has had a number of derelict buildings lying vacant for a number of years," said Damien. "The three major schemes on this stretch have been the three car showrooms, which have now run their course.
"The manufacturers are out on the edge of town because you can take the cars out onto the bypass, where you can actually get a feel for it rather than being stuck in traffic in the city.
"It was about getting those owners to sell at the right money so the next person can take it on with a different idea of how to invest in the area."
This would be Glena Development's biggest project to date but it certainly hasn't been a plan concocted overnight. Extensive talks and planning for what the city needs has been at the forefront of the thinking for the company.
"The timing is right now because this hotel operator has a need in Newry and the office operator has a need for Grade A offices in the city and we have pulled all that together," added Damien. "Plus, you have the arts centre happening 100 yards across the canal from us. Friar Tucks is doing their thing at Sugar Island; it's all brilliant in terms of improving the area for everyone."
Related: Friar Tuck's plan restaurant and drive-thru as anchor for major new Newry complex
For Damien – and Glena Developments – they have done their bit; it is now down to planners to give the project the green light.
While mentioned to him in jest, Damien does see an element of "making Newry great again", as he looks to breathe new life into the city he is proud to call home.
Sign Up To Our Newsletter