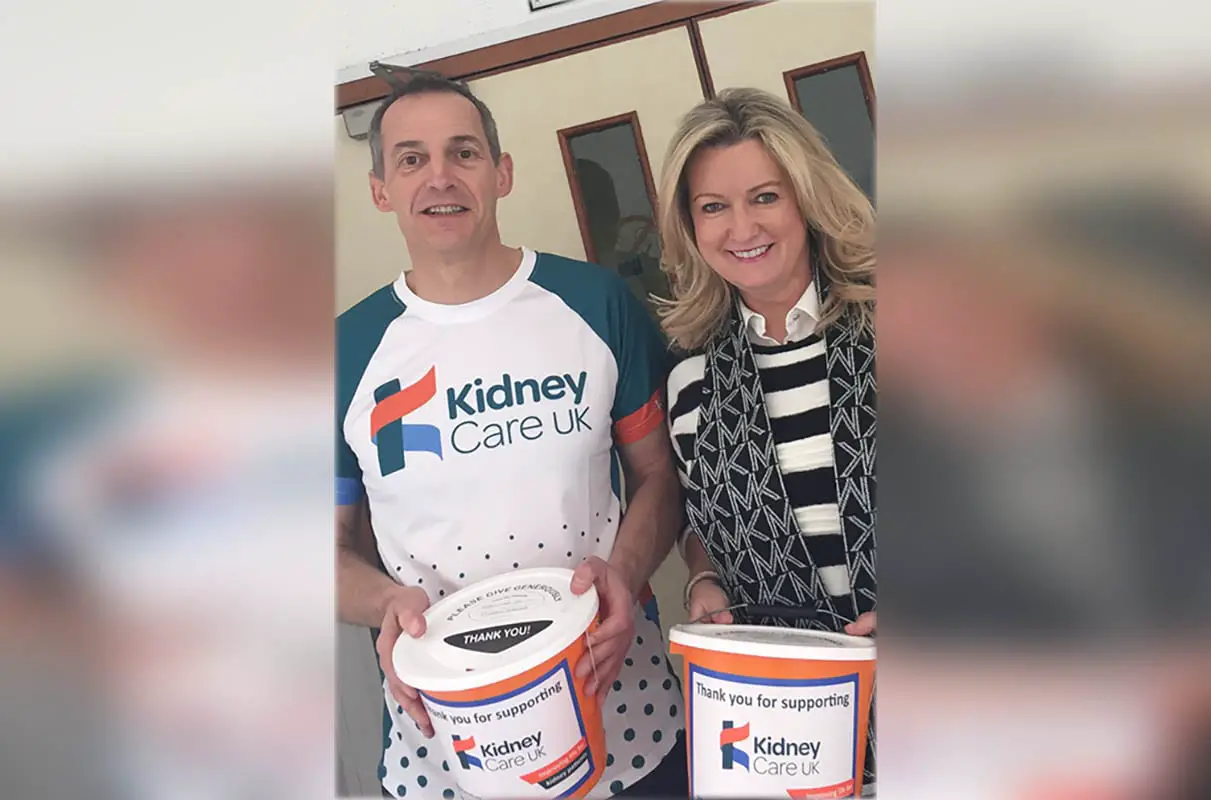 A consultant nephrologist at Daisy Hill Hospital in Newry is to take part in The Tour of Flanders sportive ride to raise funds for charity Kidney Care UK.
And offering her support is former MLA Jo-Anne Dobson, who this week underwent a kidney transplant, becoming a donor for her son, Mark.
Dr John Harty, who will take part in which has been described as the 'World Cup' of cycling events, is one of the dedicated team who have been caring for Mark.
On March 31, he will join some 16,000 cyclists in Belgium for one of cycling's legendary Spring Classics.
Stretching for a total of 229 kilometres and world famous for its cobbled climbs the gruelling circuit is certainly not for the faint hearted.
Dr Harty is an experienced cyclist who rides for a virtual club – Team CLS – on Zwift, a world-wide online cycling programme.
Kidney Care UK's Northern Ireland Ambassador Jo-Anne Dobson has praised Dr Harty for his efforts to help kidney patients and their families.
Dr Harty is one of our amazing health professionals who cares for kidney patients day in and day out," she said.
"I am delighted that he has agreed to fly the flag for Kidney Care UK as he continues his passion for cycling in Belgium.
"On behalf of Kidney Care UK, I would like to say a massive thank you to Dr Harty for his efforts to support the important work of the charity as we bring a guiding light of advice and practical help to those who are often going through the most difficult periods of their lives.
"I was thrilled to catch up with Dr Harty, who has been part of the dedicated team in Daisy Hill who have been caring for my son Mark, to chat with him about transplantation, but also about his passion for cycling."
Dr Harty is encouraging people to support his fundraising effort through the 'Team Kidney Care UK' Just Giving online donation page.
Jo-Anne continued: "Like so many families our family has been touched by organ donation. Through our experience we know what new life really means when it comes through the selfless gift of another.
"I have recently undergone surgery to donate one of my kidneys to my son and have nothing but admiration for the wonderful medical advances and the skill and expertise of our medical professionals who made this possible.
"However not everyone has that opportunity with demand for transplants rising year on year many remain confined to a life on the waiting list.
"That's why the work of Kidney Care UK is so important as we work to support patients and their families right here in Northern Ireland.
Robert Hope, Head of Fundraising at Kidney Care UK said: "As a charity we don't receive any funding from Government and are only able to offer the support we do thanks to wonderful efforts like this – your support would really make all the difference."
Jo-Anne said has urged people to support the fundraising initiative.
"You can help support Dr Harty by visiting our Just Giving Page and giving generously with just a few pounds making a real difference to patients and their families," she explained.
"The page has been set up to support our Marathon effort to run the Belfast City Marathon and all funds donated will go directly to Kidney Care UK."
You can help support the team and this fantastic cause by visiting their Just Giving Page at www.justgiving.com/fundraising/teamkidneycareukbelfastmarathon2018
You can contact Jo-Anne by direct messaging her via Twitter – @JoAnne_Dobson. To find out how Kidney Care UK can support you or how you can get involved and support the charity by visiting kidneycareuk.org.
Sign Up To Our Newsletter