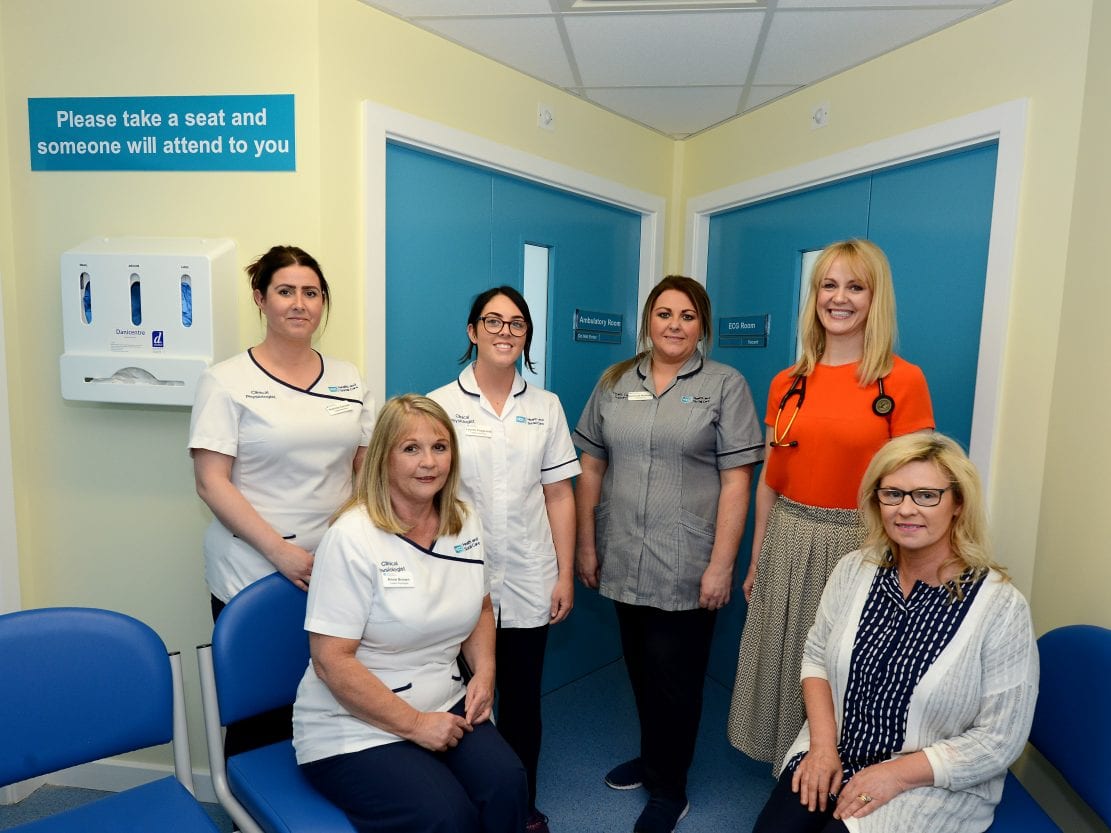 The Cardiac Investigations Unit at Daisy Hill has relocated from the Emergency Department to a newly refurbished area on the fourth floor of the hospital.
The dedicated Cardiac Investigation department provides a range of diagnostic tests for coronary care patients including electrocardiograms (ECGS), echocardiograms, remote telemonitoring, ambulatory blood pressure monitoring and exercise stress tests.
According to the Southern Health Trust, the new unit offers a more relaxing environment for patients and greater space for the team to undertake a wider range of investigations.
The relocation of the Cardiac Investigations Unit has also freed up space in the Emergency Department, creating an additional four rooms for the Emergency Nurse Practitioner team.
Welcoming the changes, Assistant Director of Acute Services for the Southern Trust, Anne McVey said: "We have been developing our cardiology service at Daisy Hill over recent years and are delighted to be expanding our Cardiac Investigations department.
"The team is looking forward to offering Transoesophageal Echo from their new Unit in the coming months which will mean we will no longer need to transfer inpatients to Craigavon for this test.
"We will also be able to undertake teaching and consultations between staff at both sites from our new video conferencing facilities.
"The move has also been a great benefit to our very busy Emergency Department.
"The additional space now offers more space for those patients who attend with minor injuries to be treated by our very experienced Nurse Practitioners, allowing the medical team to prioritise those with immediate life threatening conditions."
Sign Up To Our Newsletter