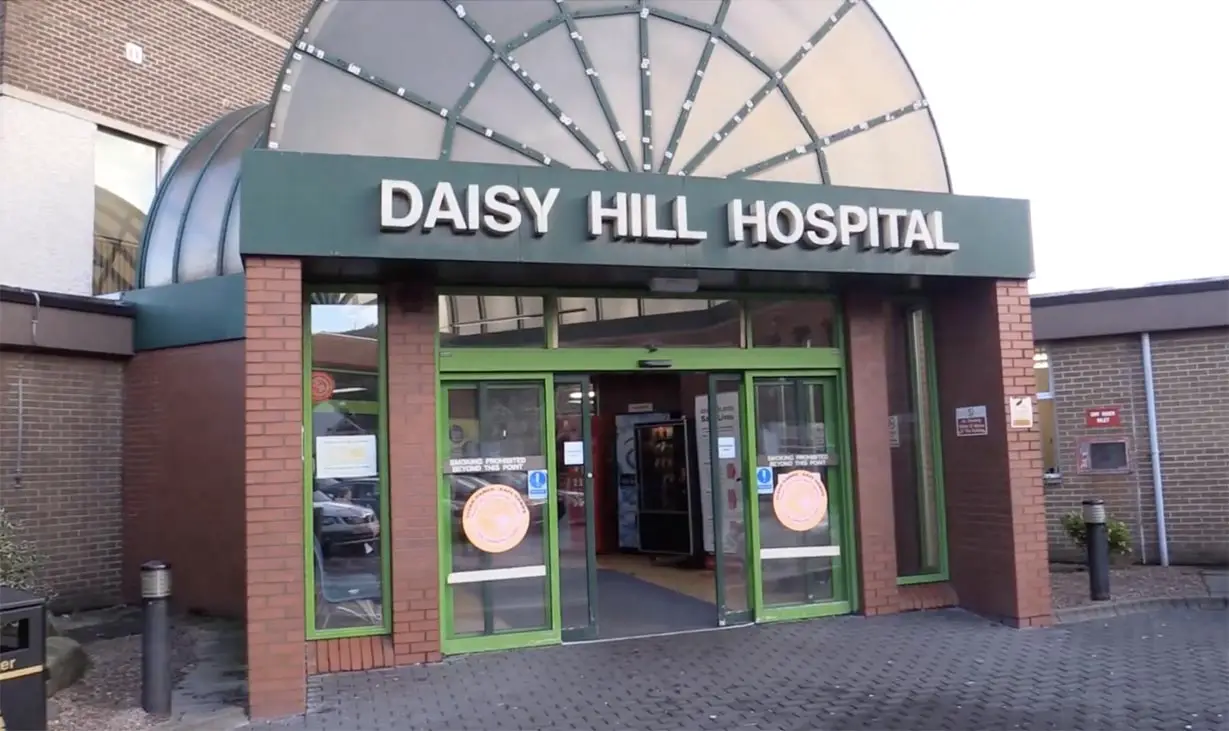 Volunteers of the Supporting Women Newry group have taken to dressing as favourite children's movie characters during 'counter-protests' outside Daisy Hill amid claims the hospital is "under siege" by anti-abortion protestors.
The group said that recently at sexual health clinic services in the Southern Trust area, the people of Newry have "witnessed an ongoing attack on staff and patients accessing all services offered, firstly in John Mitchell Place and now in Daisy Hill Hospital by pro-life groups".
A spokesperson for the group – which has as its motto 'Safe Passage to Healthcare' – said: "Their protests include graphic, pictorial references to terminations and highly inflammatory language about murder taking place on Trust property.
"These protests are not being targeted at the policy makers but at the very people, families, women and children, who daily use the hospital.
"This is having a detrimental impact on the mental health of staff and service users alike.
"In response to the abuse and intimidation, in March 2021, a group of women from Newry said enough is enough and formed Supporting Women Newry (SWN).
"This group was initiated to counter the harassment and inform the people of Newry and surrounding areas that they are supported.
"SWN have politely asked these pro-life groups to take their demonstrations to those who have the power to change policy and have not, and will not, engage in a pro-life pro-choice debate.
"This is not about the ethics of terminations but about keeping people safe; safe from intimidation and abuse.
"To that end, and with a great deal of support from the people of the area, SWN have embarked on dignified counter displays at the entrance to Daisy Hill Hospital.
"With volunteers dressed as cartoon characters, they want staff and patients alike, but especially children, to remember Elmo, Elsa and Minnie Mouse rather than the graphic misrepresentations of the pro-life groups.
"After more than a year of battling a deadly pandemic, the people of Newry and surrounding areas demand safety and respect for staff and patients and urge those in authority to insist that the entrances to all healthcare facilities are protected from this form of abusive behaviour.
"SWN will not stop until a safe zone around Daisy Hill is maintained."
Sign Up To Our Newsletter