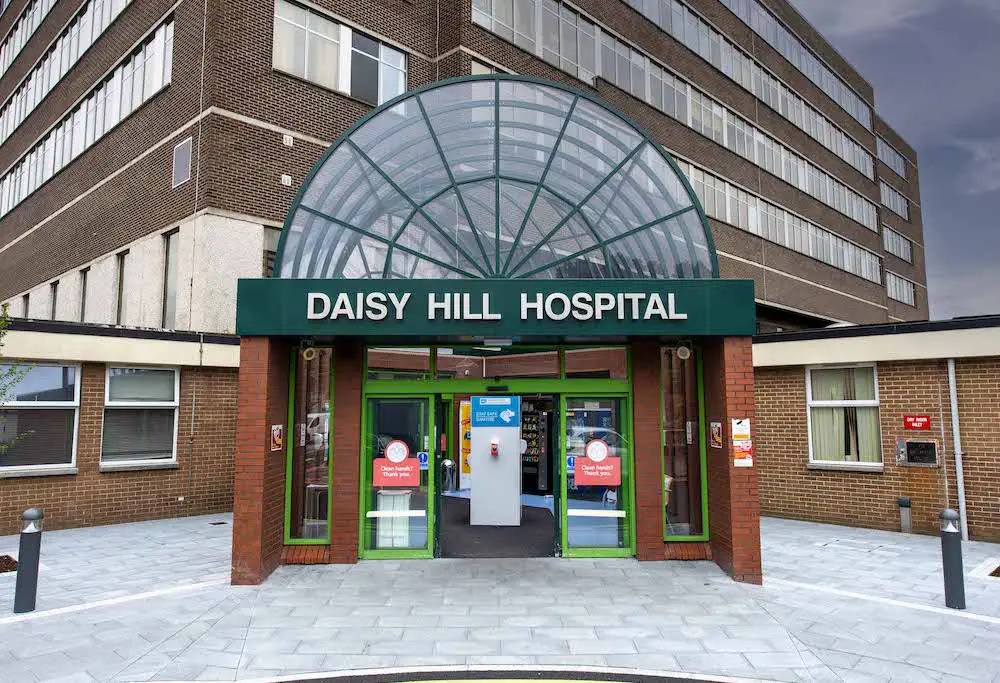 The chairman of Newry, Mourne and Down Council has demanded "no more empty promises" from the Southern Trust on the future of Daisy Hill hospital ahead of a public rally today (Saturday).
A march demonstration will take place from Marcus Square in Newry city centre to the hospital from 12noon on Saturday.
The rally has been called as the Southern Trust looks to permanently move emergency surgery services from Daisy Hill to Craigavon Area hospital.
Council SDLP chairman, Michael Savage said: "The feeling in Newry is that people are being treated as secondary to those in Craigavon, if the intention is to downgrade Daisy Hill, they must tell us now.
"The people of Newry and Mourne need to have reassurances.
"How can the Trust state that Daisy Hill will be keeping its Type 1 Emergency Department (ED) when it is removing its emergency surgery services?
"To be a Type 1 ED, they are required, as laid out in the Trust's own documentation to provide the essential services 24/7, yet they tell us vehemently that Type 1 category is staying in Newry.
"If they want the people to see the service through the prism of the surgeons they need to show us their plan and provide the clarify that is required.
"In recent times surgeons have had to come down  from Craigavon to provide services in Daisy Hill.
"This presents three problems, delay, time and risk.
"This is causing deep concern for local people for their own well-being and I call on the Trust to clarify its position.
"No more empty promises.
"We need to see a long term policy put down on paper for Daisy Hill."
The council district of Newry, Mourne and Down is the third largest population in Northern Ireland with over 170,000 people.
Hundreds of people recently attended a public meeting in March at the Canal Court hotel as the Trust made a proposal known to permanently move emergency general surgery from Daisy Hill to Craigavon Area hospital.
The service had been moved in February 2022, however at the time the Trust said it was an interim measure.
Cllr Savage added: "I do welcome the recent purchase of the council's Monaghan Row buildings by the Trust as the issue of real estate can no longer be put forward as a problem for Daisy Hill's future.
"Until clarity is provided by the Trust, they can't expect people not to be fearful or concerned for Daisy Hill's future.
"I can't stand up and expect people to row in behind me and take another leap of faith, yet again.
"We were promised a power (electricity) upgrade at Daisy Hill and that was 10 years ago.
"Daisy Hill has been financially neglected for five decades and as first citizen I am not prepared to let this continue.
"I do understand that health needs to be transformed to catch up to the 21st century, but we need clarity and the people need to be told and a balanced argument put forward.
"I would say to local people to show their support for Daisy Hill at tomorrow's rally."
Sign Up To Our Newsletter