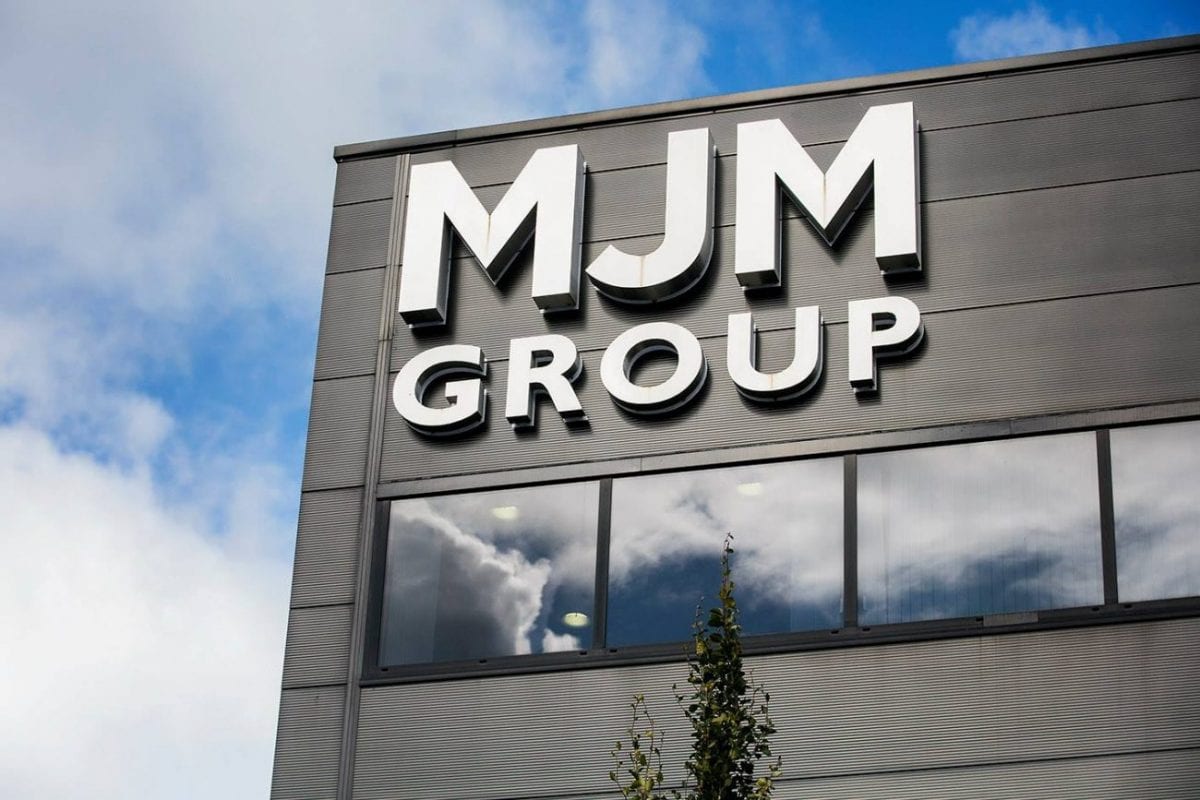 Newry-based MJM Marine is planning a "large number of redundancies" as a result of the global effects of coronavirus.
The company confirmed the devastating news in a letter.
It is engaging with employees at this time.
MJM Marine said the spread of coronavirus had had a catastrophic impact on businesses and "this business is no exception".
The company said its current orders had been "postponed indefinitely" by customers, with the exception of one project.
The letter adds: "This project can be completed by a small number of staff by the end of April 2020.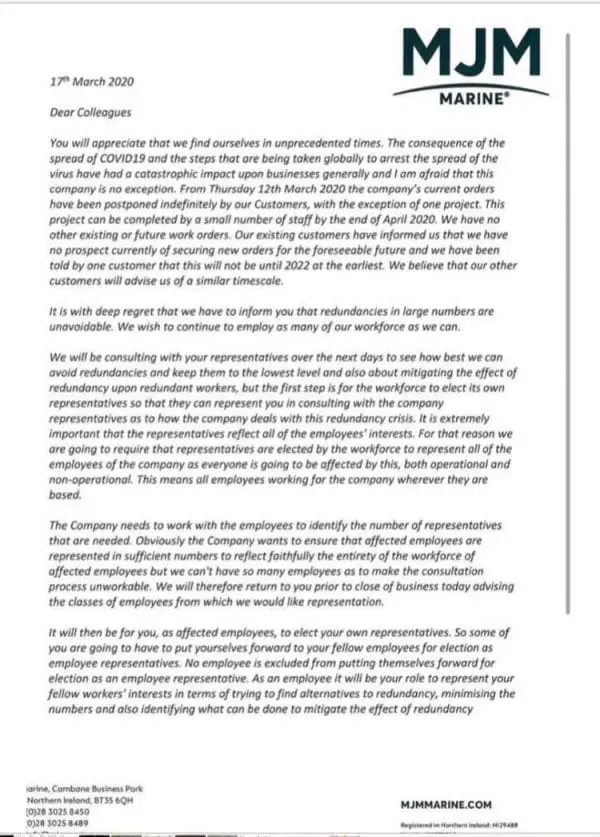 "We have no other existing or future work orders. Our existing customers have informed us that we have no prospect of securing new orders for the foreseeable future and we have been told by one customer that this will not be until 2022 at the earliest.
"We believe that our other customers will advise us of a similar timescale.
"It is with deep regret that we have to inform you that redundancies in large numbers are unavoidable. We wish to continue to employ as many of our workforce as we can.
"We will be consulting with your representatives over the next days to see how best we can avoid redundancies and keep them to the lowest level and also about mitigating the effect of redundancy upon redundant workers, but the first step is for the workforce to elect its own representatives so that they can represent you in consulting with the company representatives as to how the company deals with this redundancy crisis."
Newry and Armagh MLA Justin McNulty said the news was a devastating blow.
Said the SDLP representative: "Brian McConville and his family have led unprecedented growth in the ship fitout business MJM Marine.
"The unprecedented pandemic that is the coronavirus is having a catastrophic impact on businesses of all sizes accross sectors. Government must step up to support."
Sign Up To Our Newsletter