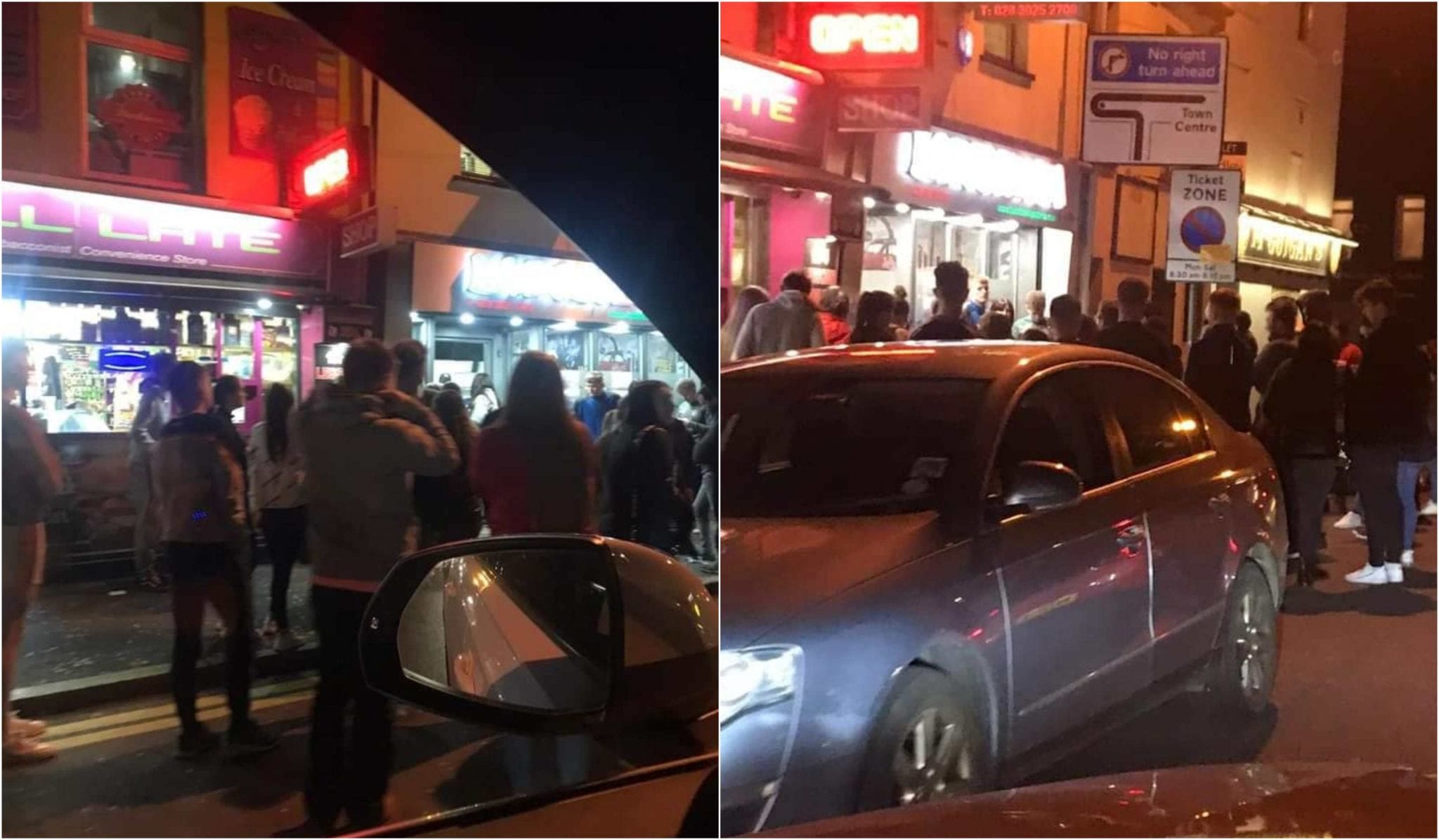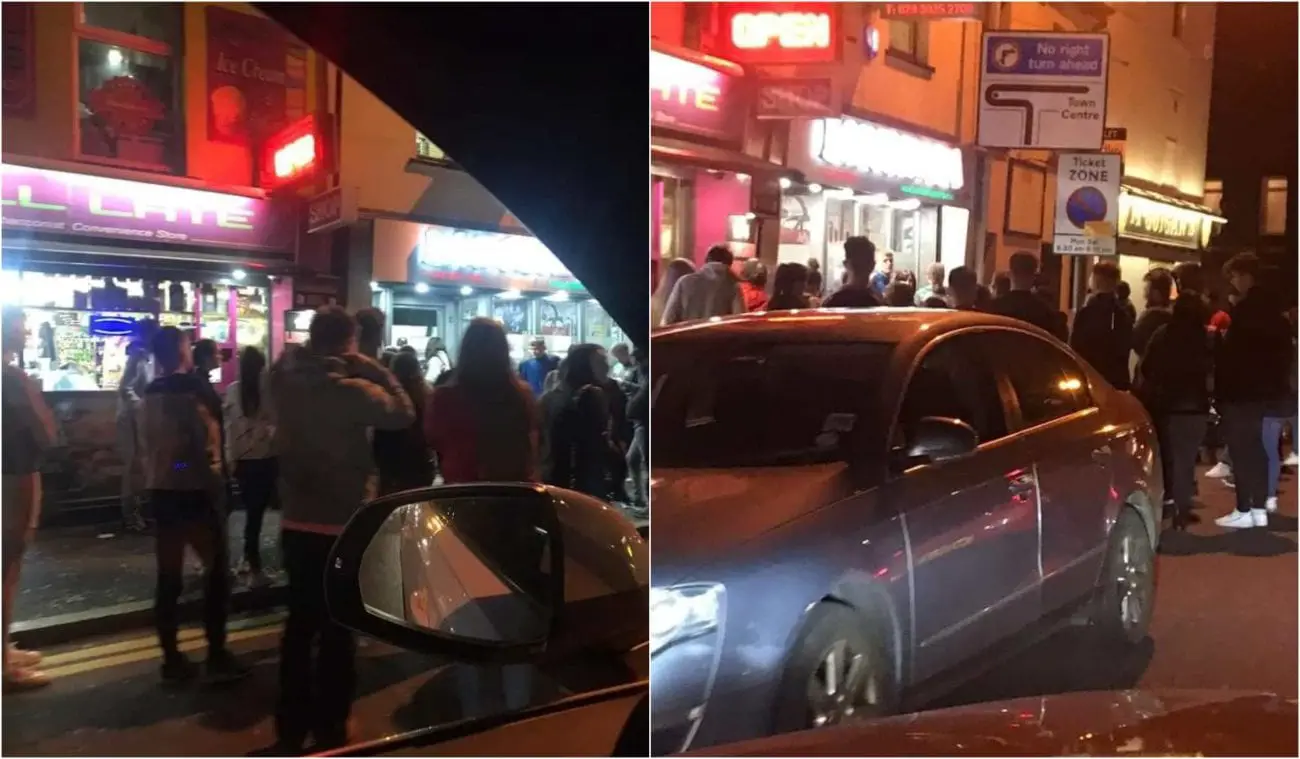 A large gathering of people – young and old – were photographed congregating outside a Newry city takeaway late last night despite repeated calls for social distancing.
South Armagh councillor Oonagh Magennis hit out at the gathering, with images posted on social media, branding it "ridiculous", amid the coronavirus Covid-19 outbreak, which is sweeping the globe.
Prime minister Boris Johnson, on Friday evening, called for all cafes, bars and restaurants in the UK to close "as soon as they reasonably can" before full closure from today (Saturday).
It was the next step in a government plan to significantly increases its response to the pandemic.
He also said "we need to keep people apart".
Although restrictions were not officially in place late last night, there were calls from many other sectors, and people in authority, to cease mass gatherings.
Those calls fell on deaf ears in Newry last night, as dozens of people gathered in close quarters on Patrick Street.
"Is it just me or are our young people just really trying to wind the rest of us up, thinking they're cool or smart," asked councillor Magennis.
The Sinn Fein representative added: "Heads up…you're neither…you're putting everyone around you at risk. This is ridiculous! Newry this evening. Social distancing this is not.
"[And] it is not only young people hanging outside this takeaway in large numbers. It is a mixed age group of people waiting on takeaways practising absolutely no social distancing whatsoever which totally defeats the purpose."
So far one person has died in Northern Ireland from the coronavirus, with a surge expected in the coming days and weeks.
Sign Up To Our Newsletter