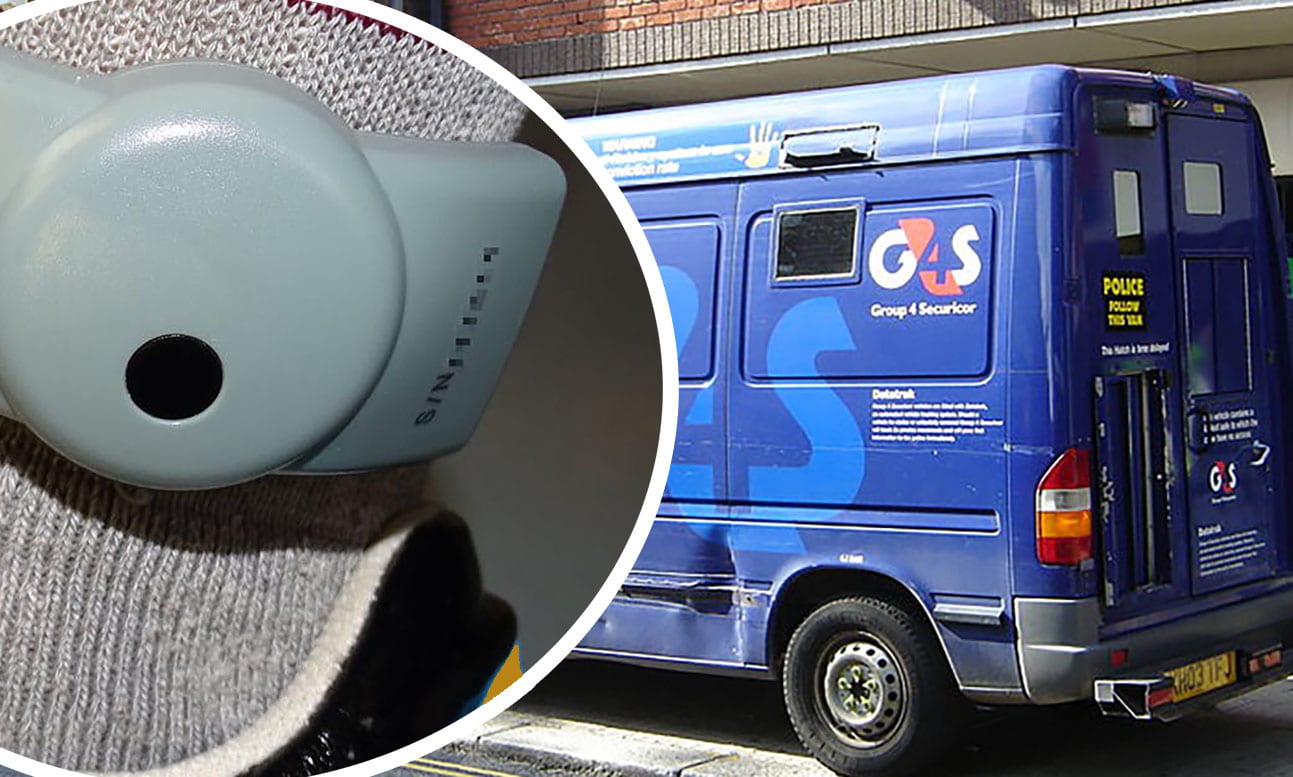 A convicted dissident republican found himself in court for an alleged bail breach over a sleeping child.
Newry Magistrates' Court, sitting in Lisburn, heard that the electronic tag fitted to 46-year-old Kevin Heaney has recently been beset with problems and false alarms but that on Tuesday evening, he refused to allow a bail check at his Blackstaff Mews home on the Springfield Road in west Belfast.
The court heard that G4S who monitor electronic tags for the PSNI, called Heaney at around 8pm to say that a visit to check he was at home was likely but that the Continuity IRA man told them not to come out as there was a 22-month-old child asleep.
Defence counsel Bobbie Rea told the court Heaney told them to come out the following evening "before the child's bedtime" and submitted that despite the police contention, there had been no breach as technically, Heaney had not been asked to "present himself at the door".
Heaney was one of seven men who pleaded guilty to charges arising out of a covert MI5 bugging operation against the Continuity IRA (CIRA) in Newry more than five years ago.
A few days before their trial was due to start at Belfast Crown Court, Patrick Joseph 'Mooch' Blair (64), of Lissara Heights, Warrenpoint, Co Down; Liam Hannaway (50) of White Rise, Dunmurry in west Belfast; John Sheehy (35), of Erskine Street, Newry, and Colin Patrick Winters (48), of Ardcarn Park, Newry, all pleaded guilty to charges of belonging or professing to belong to a proscribed organisation.
They admitted providing weapons and explosives training, and conspiring to possess explosives, firearms and ammunition with intent to endanger life. They further admitted conspiracy to possess explosives, firearms and ammunition with intent, along with preparing acts of terrorism.
Blair, Hannaway and Winters also admitted collecting information likely to be of use to terrorists.
Sheehy further pleaded guilty to attending a meeting at Ardcarn Park for the purposes of terrorist training. Winters also admitted to allowing his Ardcarn Park home to be used for the purposes of a terrorist meeting.
Heaney and Newry men Seamus Morgan (64), of Barcroft Park and Terence Marks (49), of Parkhead Crescent, all pleaded guilty to belonging or professing to belong to a proscribed organisation.
Marks also admitted a further charge of receiving training in the making or use of explosives for terrorism.
All of the offences took place on dates between August 11, 2014 and November 11, 2014.
A previous court hearing in 2014 heard that police believed Winters' home at Ardcarn Park was being used to host meetings of the Continuity IRA.
MI5 had gained access to the property and planted secret listening devices in a number of rooms in the property to record conversations at the meetings.
The court heard that suspects in the property had been recorded discussing potential targets for attack, including specific police officers.
Potential attacks against judges were also discussed, along with weapons training, funding for terrorist activity and plans to get weapons.
On Wednesday, prosecution argued that conditions are set by the court and "it's not for G4S or the defendant to decide" when checks can take place.
She told District Judge Mark McGarrity it was a condition of his bail that if he refuses a reasonable request, "I would suggest that's a breach."
The district judge recounted how he had a statement which outlined how the G4S officer called "the monitored person on HMU and advised that a visit was expected," there was a conversation and reference made to a child in bed and an "offer to facilitate a visit the following day."
DJ McGarrity said the statement was not clear what an HMU is or whether or not it was a phone call or personal visit so with guidance that "any doubt has to be resolved in favour of the defendant…I do not find that bail has been breached."
Heaney, who appeared in court via videolink from police custody, was freed on continuing bail to await Crown Court sentencing.
Sign Up To Our Newsletter