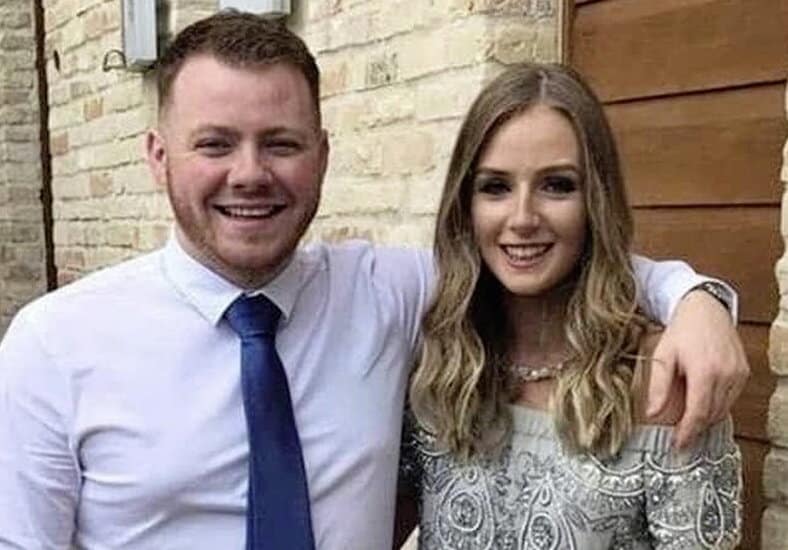 A construction company and district council have been charged with offences arising from the death of an electrician who was killed during a storm in Slieve Gullion Forest Park four years ago.
While the family of Matthew Campbell sat in the public gallery of Newry Magistrates' Court, lawyers for Newry, Mourne and Down District Council and Lagan Construction Ltd both expressed the defendants' condolences and sympathies for the death of the 24-year-old.
The electrician was working for Lagan Construction at Slieve Gullion Forest Park in Co Armagh as strong winds lashed Northern Ireland during Storm Ali in September 2018. Mr Campbell was struck by a tree at the entrance to the park.
Just the week before, Mr Campbell and his fiancée Robyn Newberry had sent out 'save the date' cards in preparation for their wedding in August and on the day tragedy struck, she had collected their wedding rings.
In court on Monday, the council and Lagan Construction Ltd were each charged with two offences of breaching health and safety legislation on September 19 2018.
The council and Lagan Construction Ltd, with offices on the Sydenham Road in Belfast, are both charged with failing to make appropriate risk assessments for non-employees and employees respectively.
They are also charged with failing to ensure, so far as would be reasonable practicable, to ensure the health and safety of employees and non-employees.
The case had been listed for a Preliminary Enquiry but defence counsel Jonathan Browne, acting on behalf of Lagan Construction, applied for that to be adjourned as the defendants had only recently received the "voluminous papers" so time was required to consider them.
A prosecuting lawyer said they had been notified of the application and had warned the grieving family "that the matter wasn't likely to proceed" but that the PPS hoped the case could progress soon.
District Judge Eamon King adjourned the case to December 19 and Mr Browne said given the "tragic nature" of the case, he wanted to assure Mr Campbell's family "we will do our level best to progress the matter".
Sign Up To Our Newsletter