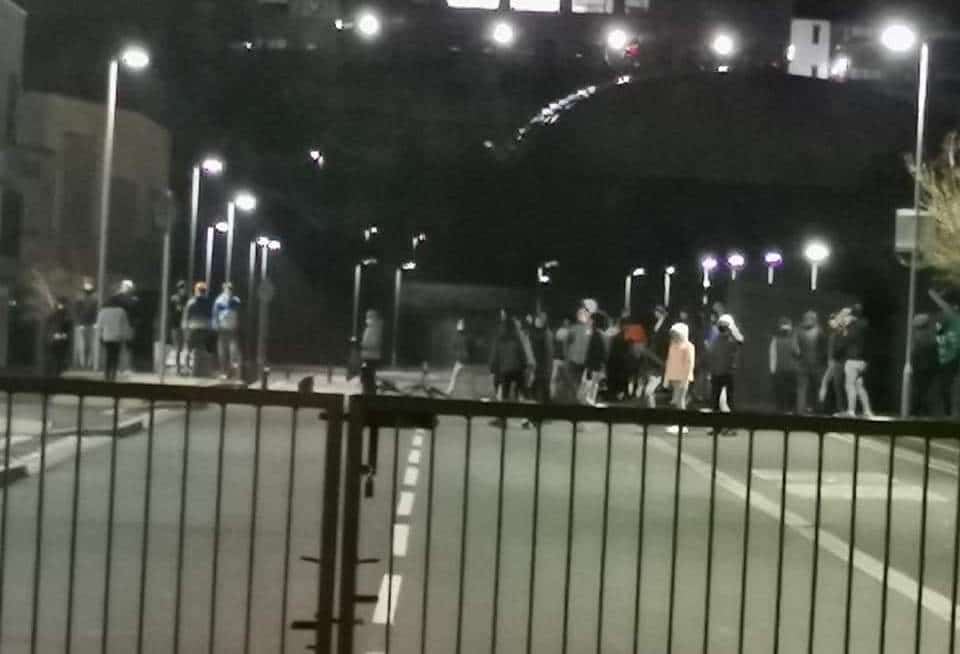 A large gathering of youths was spotted in Newry on Thursday night for a reported 'pre-arranged fight' between two young boys.
Dozens of teenagers descended on the Clanrye Avenue area of the city, all under the watchful gaze of the PSNI, who claimed to have gathered information on some of those in the crowd.
Newry City Councillor Charlie Casey condemned those involved in what he described as "serious anti social behaviour" and asked for the culprits to "think about the impact of their actions".
The Sinn Féin councillor said that he was aware the large gathering of young people had been prearranged to facilitate a 'fight' between two youths.
"This serious anti-social behaviour is unacceptable and will not be tolerated by the community here who have worked hard to make this area a safe and pleasant place to live," said Councillor Casey.
"I am aware that many of those who gathered had travelled from different areas to spectate at a prearranged fight between two youths.
"What we witnessed was a display of serious criminal and anti-social activities, not high jinks.
"Anyone involved in this anti-social behaviour really needs to think about the impact of their actions on the local community particularly those elderly residents whose vulnerability has been compounded by the present pandemic situation.
"People have a right to live in peace and to feel safe in their communities."
SDLP Councillor Michael Savage said his thoughts were with the residents of The Meadow who "after months of antisocial behaviour in the area have [again] had to deal with large groups of youths throwing bricks and causing mayhem."
He said: "We have been working for weeks to try and get a grip on this problem and that work will continue again tomorrow.
"I ask those involved to think about the elderly and frail people that they have frightened out if their wits tonight who on top of having to isolate for months have been tortured with antisocial behaviour in their area.
"If you're bored we will do our best to come up with more productive and enjoyable things for you to do. But please stop this nonsense and go home and leave these people in peace."
Newry South NPT officers said they watched behind the grill of an armoured landrover.
"A large group of youths are intent on causing damage to local property and causing havoc to the lives of people residing here," they posted on social media.
"Residents be reassured that police have identified persons from within this group and will follow up appropriately.
"Parents do you know where your children are? Do you want them to be facing potential charges of criminal damage and riotous behaviour?
Another night another crowd of youngsters out and about causing trouble in the meadow area of Newry. Take away the fact we are meant to be in lockdown, the wee brats are firing stones at passing cars & wrecking the place. Peelers nowhere to be seen… neither are the parents pic.twitter.com/hBlE9BMP5V

— SweetIrishGhirl (@Newrygal1) February 11, 2021
Sign Up To Our Newsletter