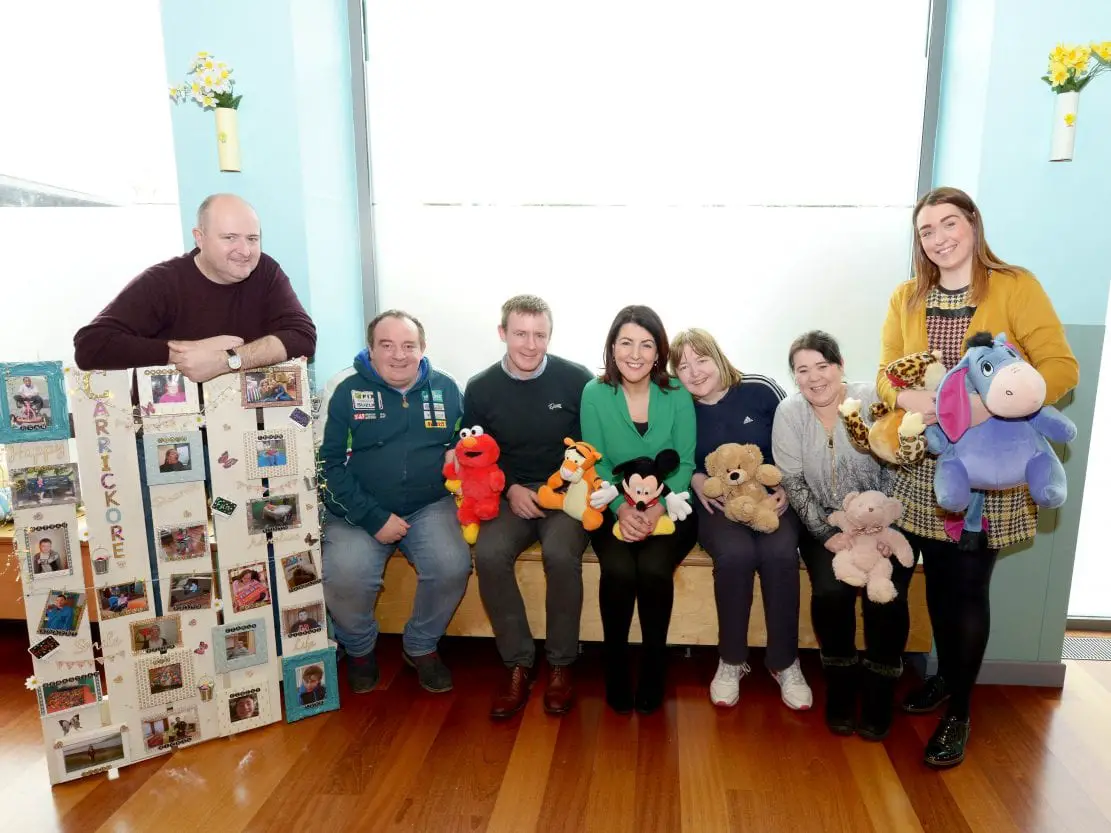 Carrickore Parents Group and staff have hosted a coffee morning to give local people the chance to look around the Newry-based residential facility and learn more about their services.
Carrickore children's respite and short breaks unit opened in 2011 to offer residential breaks for children and young people with complex disabilities, emotional or behavioural difficulties from across the Southern Trust area.
Based on the Rathfriland Road, Newry, the eight-bed unit has recently been redeveloped to meet the changing needs of the service.
It now consists of two separate units – one five bed area for shorter breaks and a new three bed service for those children and young people who need longer, time limited periods of care, such as shared care with their family
Welcoming their visitors to the coffee morning, Assistant Director of Specialist Child Health and Disability Services for the Southern Trust, Mrs Geraldine Maguire, said: "Our Children's Disability Services support around 560 children and young people and their families from right across the Southern area.
"We provide a wide range of activities and opportunities to help children and young people to be involved in their local communities and also to support families in their caring role.
"Whilst the majority of families now benefit from community based short breaks services, the residential care offered by our very dedicated Carrickore team is greatly valued by those whose children have more complex needs.
"We also greatly appreciate the role of the Carrickore Parents Group who work closely with us in representing the views of service users in continually developing our services and in organising fundraising events so that we can offer our children and young people extra treats during their stay here.
"We are all very excited about the development of the new unit which we hope will help to ensure that children and young people receive the very best standard of care at Carrickore."
Carrickore Parents Group Chair Jim McDonnell added: "It is a pleasure to welcome our guests to view the facility and show why it is so important for staff and parents to work together.
"We are coming into exciting times in short breaks care and it starts here today, with a naming competition and the first public viewing of our mural."
The team having been asking children, parents, families and special schools to suggest names for the two  units and look forward to announcing them in the coming weeks.
The other Southern Trust residential units providing breaks for Children and Young People with disabilities from across the area are Oaklands in Armagh and Willowgrove in Banbridge.
Sign Up To Our Newsletter