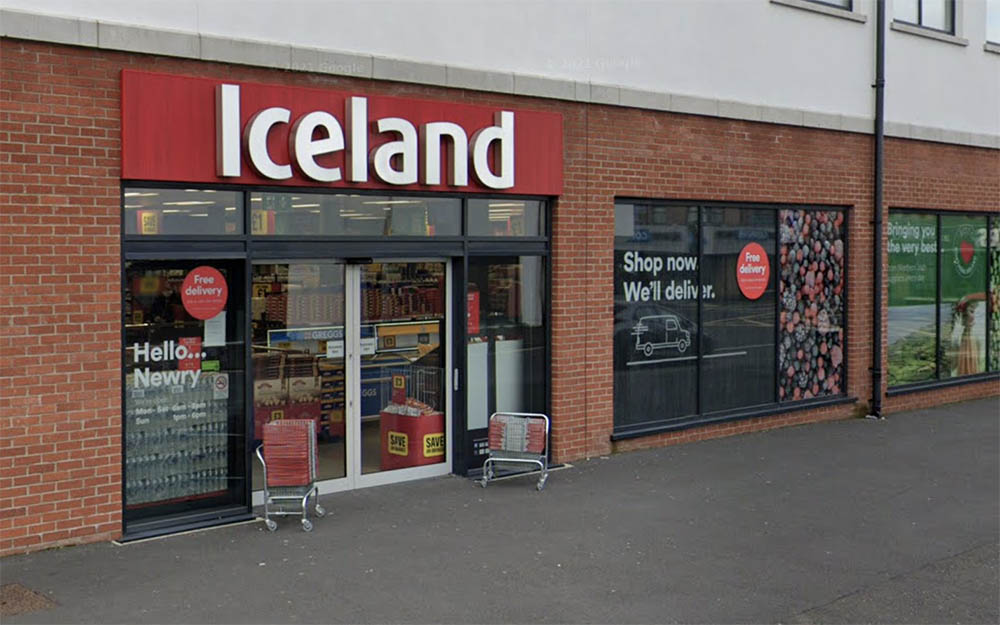 CCTV evidence "might resolve" the case against a woman accused of exposing her genitals in a supermarket, a court heard on Wednesday.
Entering pleas of not guilty on behalf of 40-year-old Rosemary Teresa Travers at Newry Magistrates Court, defence solicitor Gerald Trainor said the case "might resolve" if he is able to watch CCTV footage.
Prosecution commented that there was a delay in provision of such footage and that this was unlikely to be available until the New Year.
In addition to being accused of exposure of her genitals on 14 September this year "intending that someone would see them and be caused alarm or distress," Travers is also accused of using disorderly behaviour at Iceland supermarket on the same date.
Travers, from Clanrye Park in the city, did not attend the brief hearing on Wednesday where District Judge Eamon King adjourned the case to January 12.
Sign Up To Our Newsletter