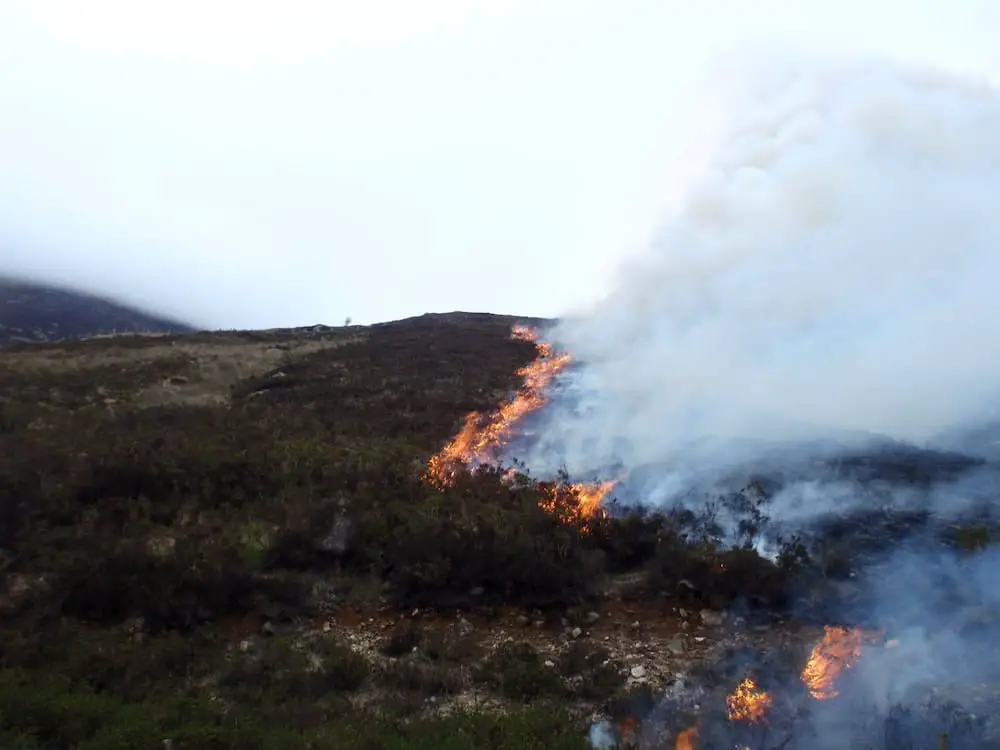 A Newry Mourne and Down Councillor has called for long-term plans to protect and enhance the landscapes surrounding the Mourne Mountains.
Alliance Cllr Patrick Brown met with the Mourne Heritage Trust in recent weeks to hear their concerns following devastating fires in April.
Cllr Brown said it was "worrying" that almost four months after the wildfire the landscape did not have a strategy for their protection.
He said: "The Mournes are one of Northern Ireland's most spectacular landscapes, yet worryingly we do not have a strategy for their protection, as is the case in other jurisdictions."
"The fires that caused devastating scenes earlier this year both shocked and saddened those in the community.
"Not only did they significantly threaten biodiversity, but they also destroyed the scenic landscape.
"However, as I've highlighted before, these fires aren't just the result of human error or willful ignorance; they are in no small part fuelled by inaction and failure to tackle climate change and respect our natural environment.
"A long-term strategy for landscape management must be a top priority, not just for economic development and growth, but also for environmental value.
"It is also crucial that this is recognised by all parts and levels of government, whether or not they have an environmental remit."
The South Down elected representative said the agenda now must be pushed at both a central government and local level for these plans to be implemented.
"[We must] work closely alongside local stakeholders and groups, such as the Mourne Heritage Trust.
"I am committed to pressing the associated governance structures for long-term landscape management to ensure that our beautiful natural landscape is safeguarded and remains a prominent feature that can be enjoyed by those who live here and visitors to our district."
Sign Up To Our Newsletter