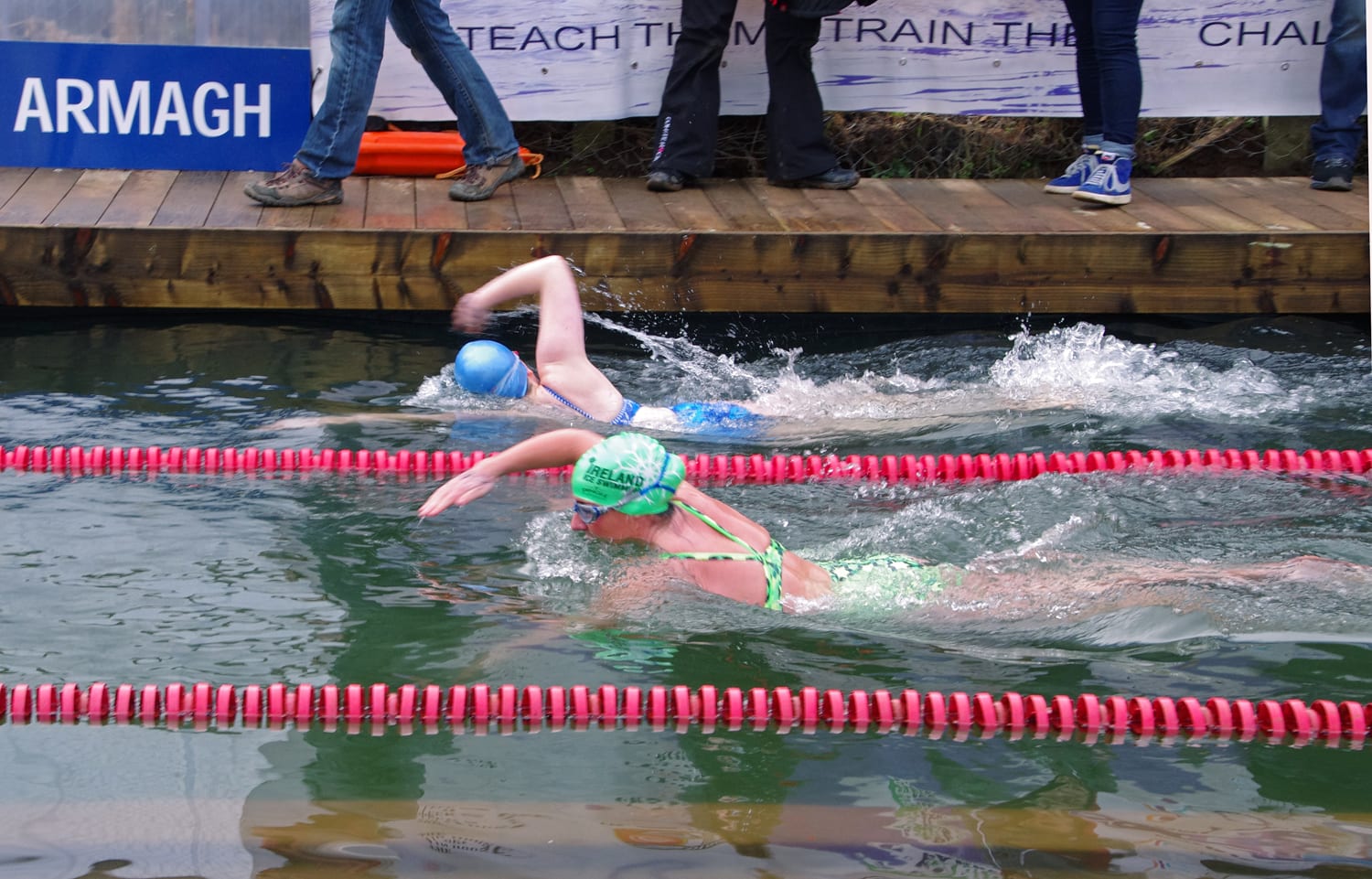 A bid is being made to stage the World Ice Swimming Championships in Newry in 2019.
It follows the staging of the Irish Ice Swimming Championship at Camlough Lake last year and support for the endeavour is being urged.
Newry and Armagh Sinn Fein MLA spoke of the potential for the area during a Stormont debate.
He was full of praise for regional staging of key sporting events as a result of the Executive's actions and the economical, social and PR benefits which they have brought.
But he said it was essential that there was support too available "for communities involved in organising locally-based events".
Said Mr Murphy: "It goes without saying that the experience over the last number of years of the great sporting events that have come to this part of the world is that they have raised our profile very substantially and have brought enormous benefit to the community and, of  course, we need to see those events happening, and we need to see the infrastructure that goes with them."
The local MLA, however, told the Assembly of the need for a focus on smaller scale events.
Using the Crooked Lake Triathlon, which takes place in Camlough, as a prime example, Mr Murphy added: "It started out as a very small community event, and, within five or six years, it was attracting 600-plus competitors from all across Ireland and right across other parts of Europe as well.
"It started with a local small committee in the community beginning the event, building their own capacity and organisational skills and creating an event that has become of almost international standard.
"From that small event we now have a water festival. The same group of people are bidding for the World Ice Swimming Championships to be held in Newry in 2019.
"That will bring an international event, and it all came from a small community project. It shows you what is possible."
Calling for support for these events, he continued: "We recognise the headline events, and with a big focus on the golf opens, the Giro, the Rugby World Cup and others, but we should also make sure that there is support in communities for small-scale events, because those are the events that people who have moved away come home for.
"Those are the events for which people time their holidays to come back to Ireland. It is those events that bring communities together.
"As well as ensuring that councils have the necessary resources to support them, we should ensure that there are programmes, perhaps through the Department for Communities, for capacity-building in those communities to ensure that local people get the necessary skills."
Read more news:
Dense fog causing problems for drivers on M1
Mum's Facebook post goes viral as Christmas cards pour in for autistic boy
Disqualification for director of bureau de change which went into liquidation
Four people injured following collision at Armagh traffic lights
Man charged with three counts of attempted voyeurism at Orchard Leisure Centre
Public consultation on city's east link road to begin in the spring
Driver left shaken after narrowly avoiding children 'playing chicken' round Umgola
Minister visits Gosford and promises action to end road safety parking nightmare
Sign Up To Our Newsletter