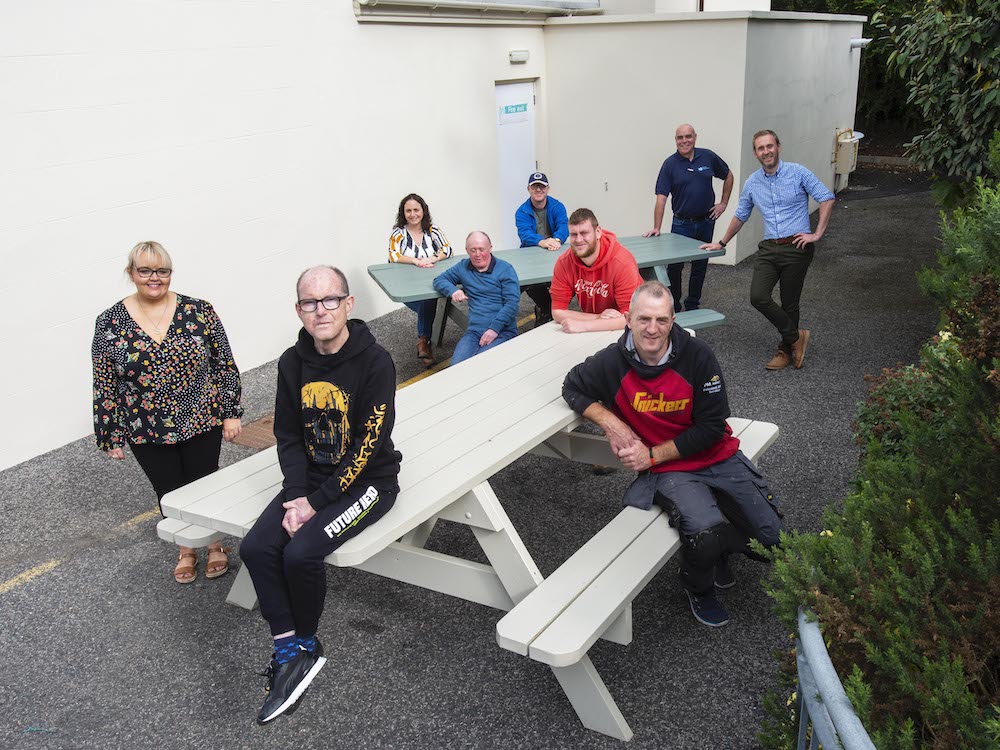 A number of benches have been installed recently at the Southern Trust's Drumcashel House in Newry.
The three benches, created with social distancing and wheelchair access in mind, were made by the ARC horticultural project for people with learning disabilities in Bessbrook.
Service users from the Daytime Opportunities programme were involved in making the benches, which are located across Drumcashel's grounds. Drumcashel House is the main base for our Newry and Mourne Adult Learning Disability team.
Noreen McComiskey, Specialist Services Manager for Adult Disability for the Trust said: "This was a great opportunity for our clients to get involved in all aspects of a creative project, from the design and woodwork to the sanding and painting of the benches.
"Working on this activity was a chance for our service users to develop and share their skills and also enjoy the benefits of a group task."
John McEntee, Assistant Director of Disability Services, added: "We are committed to providing services which encourage purposeful activity and promote independence for all services users and we have a dedicated Daytime Opportunities team working with clients across the Southern Trust.
"The benches look great and really show the care and attention that went into making them.
"They will be for the benefit of everyone – staff and visitors to Drumcashel House."
Sign Up To Our Newsletter