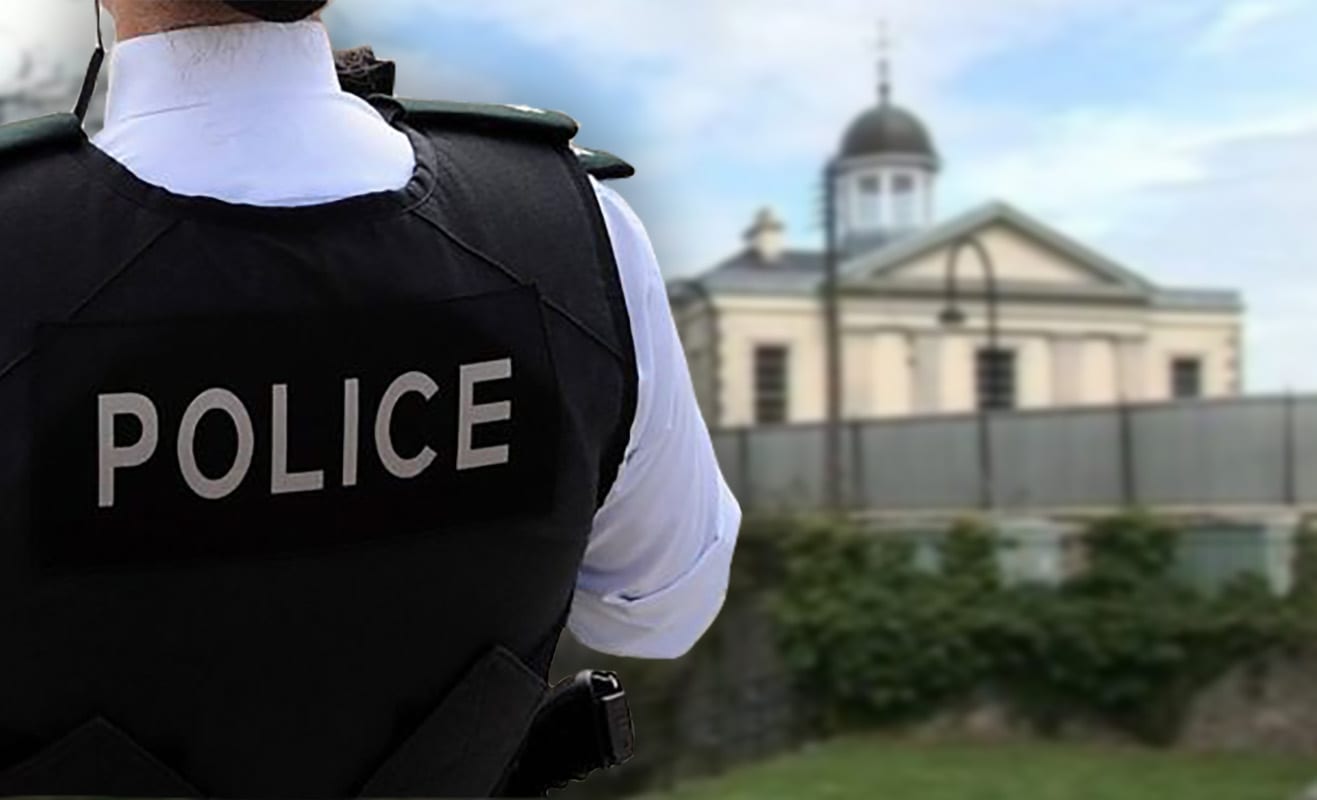 A Newry man accused of assaulting his mother by trapping her arm in a door has been denied bail.
Court heard the 24-year-old is also alleged to have told his mother that he would break every bone in her body and beat her half to death.
Thomas Crossley, of Chequer Court, appeared charged with two counts of common assault and two counts of possession of a Class B drug at Banbridge Magistrates Court – sitting at Newry – on Thursday.
Defence barrister Stephen Campbell stated that a bail application was being made subject to a suitable address being found, which was objected to by police.
It was heard that on August 7, the alleged injured party contacted police claiming her son, the defendant, had assaulted her on July 26.
She said that he had threatened her after she spoke to him about looking after his dog.
She futher alleged her son stated he would break every bone in her body and beat her half to death.
Then on August 7, she accused Crossley of stealing her glasses after which she alleged he pushed a door closed on her arm.
The defendant was subsequently arrested making no reply to caution.
The court heard it alleged that during a search of Crossley, police located two small bags of suspected cannabis and cannabis resin.
Mr Campbell stated: "Mr Crossley has struggled with his mental health. The alleged assault on July 26 is a technical assault and he accepted the drugs offence at the scene.
"His sister is endeavouring to find an address in Belfast. This was a relatively minor drugs offence and in terms of the assault it may take a long time before it will come to court."
District Judge Eamonn King said: "Your record starts back in 2011. Four entries for drugs offences. You have recorded regular attendances as recently as March 2019.
"This was for possession of Class A for which you received three months suspended for 18 months."
He continued: "This man is not working and yet he is in possession of Class A drugs, Class B drugs and Class C drugs."
Bail was refused and the case was adjourned until August 14.
Sign Up To Our Newsletter