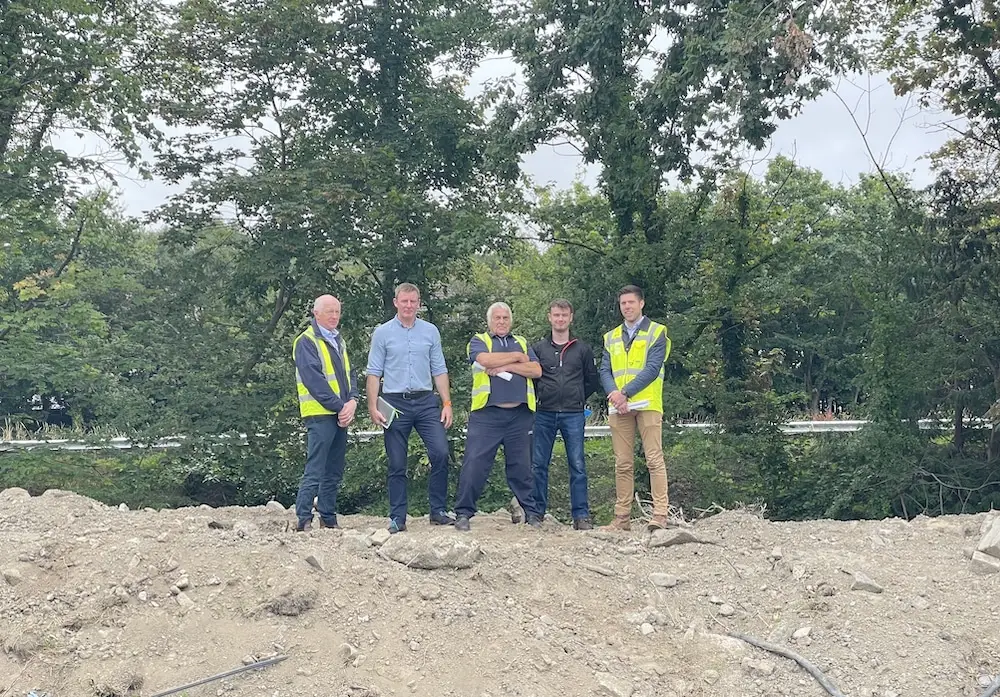 There is a sense of bafflement and regret as giant oak trees, dating back 200 years, are set to be felled in Newry to help build new flood defences in the area.
Residents and environmental advocates have long campaigned against the destruction of a significant number of established mature Irish Oak trees in the Greenbank area.
SDLP MLA Justin McNulty expressed his disappointment that Sinn Féin Infrastructure Minister John O'Dowd has been unable to find a solution which would allow the completion of a flood protection scheme without seeing the destruction of the local environment.
The Newry and Armagh MLA wrote to Minister O'Dowd after meetings with local environmental activists.
The Minister's response read: "I can confirm that my Department has already undertaken a re-assessment of all potential options to provide flood protection at this location to try to avoid any tree removal. The review concluded that unfortunately there were no alternative measures that would provide the required standard of protection.
"That leaves two options; retain the trees and have no flood protection or remove the trees and install the flood protection. All other options have been exhausted and the longer the scheme is delayed the more chance there is of another serious flooding incident."
Mr McNulty said he found the Minister's response "baffling".
"A large portion of the flood defence scheme has already been completed without any disruption or destruction to the local environment, so I'm at a loss as to why this project cannot be completed in the manner it was started.
"At a time when households and businesses are being urged to do everything they can to mitigate the impact of the climate crisis, the Minister has an obligation to play his part as well. If he is unwilling to take steps to protect our local environment, then the Minister must make clear what steps."
MP for the area, Sinn Féin's Mickey Brady, expressed regret at the decision to remove the oak trees.
"Over the last number of months I have met with a number of concerned residents as well as engineers to assess the situation," he said.
"I pressed the engineers to explore all other possible alternatives to removing these Irish oak trees, given their age and local cultural and ecological value.
"The engineers have said that the decision to remove the trees has been taken as a last resort as part of a number of works to upgrade flood defences in the area.
"The department has committed to replant a large number of oak trees elsewhere in the district to offset the environmental impact of the loss of the trees, however both myself and the residents remain disappointed at the loss of these trees for the community."
Sign Up To Our Newsletter