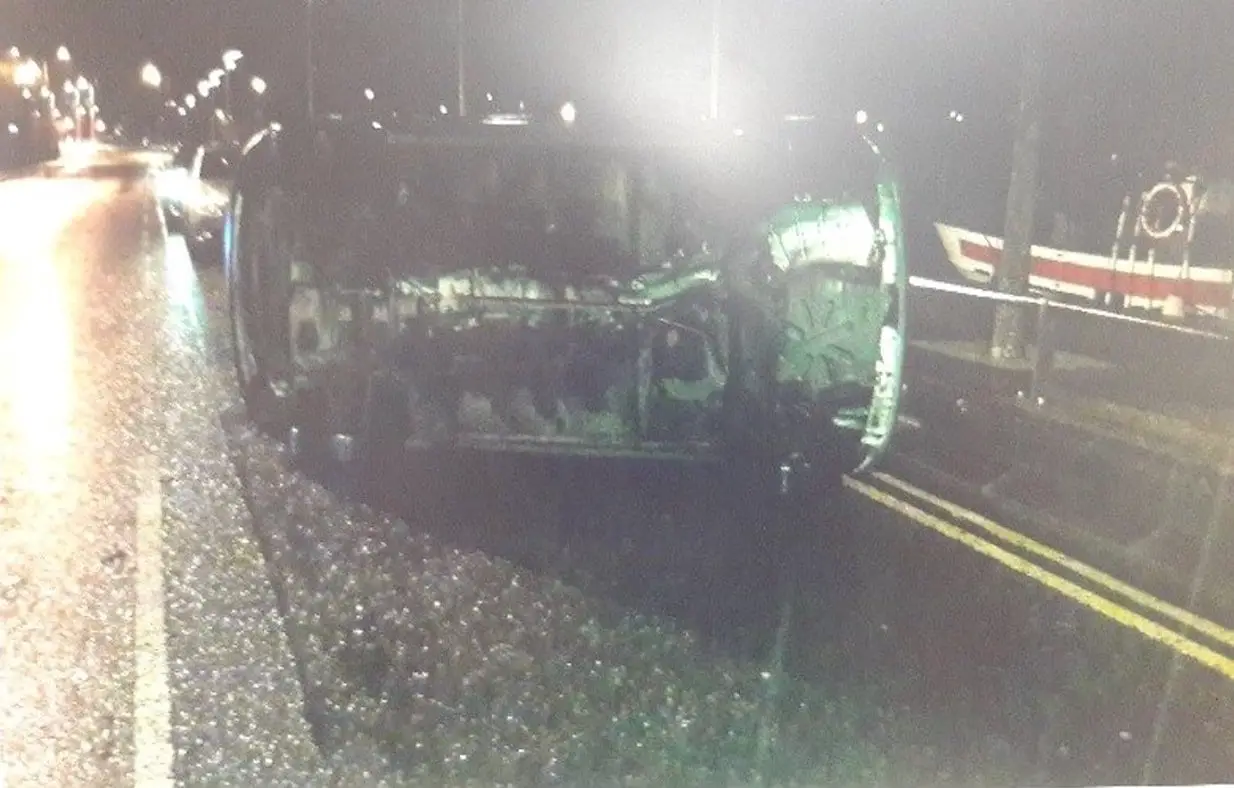 This car was left overturned and on its side by a hit and run driver in the early hours of Saturday morning.
Despite the serious looking nature of incident the driver drove off without checking on the occupants of the vehicle.
It happened around 12.30am just outside the Quays shopping centre in Newry, on the canal side.
A police spokesperson said: "A vehicle has clipped the vehicle pictured from behind and caused the car to hit the raised curb and turnover.
"The offending vehicle drove off without even stopping to check if the occupants were OK.
"Fortunately nobody was seriously injured (not that the offending driver is too concerned!).
"At the moment we are trying to identify the offending vehicle and are pursuing some lines of enquiry but we are also looking for anyone who may have any information in relation to this to contact us.
"Did you see it or were you in the area at the time of the incident.
"Contact police on 101 and quote reference 38 of 11/11/17.
"Please like and share with family and friends to spread this around and help us catch the offender."
Sign Up To Our Newsletter