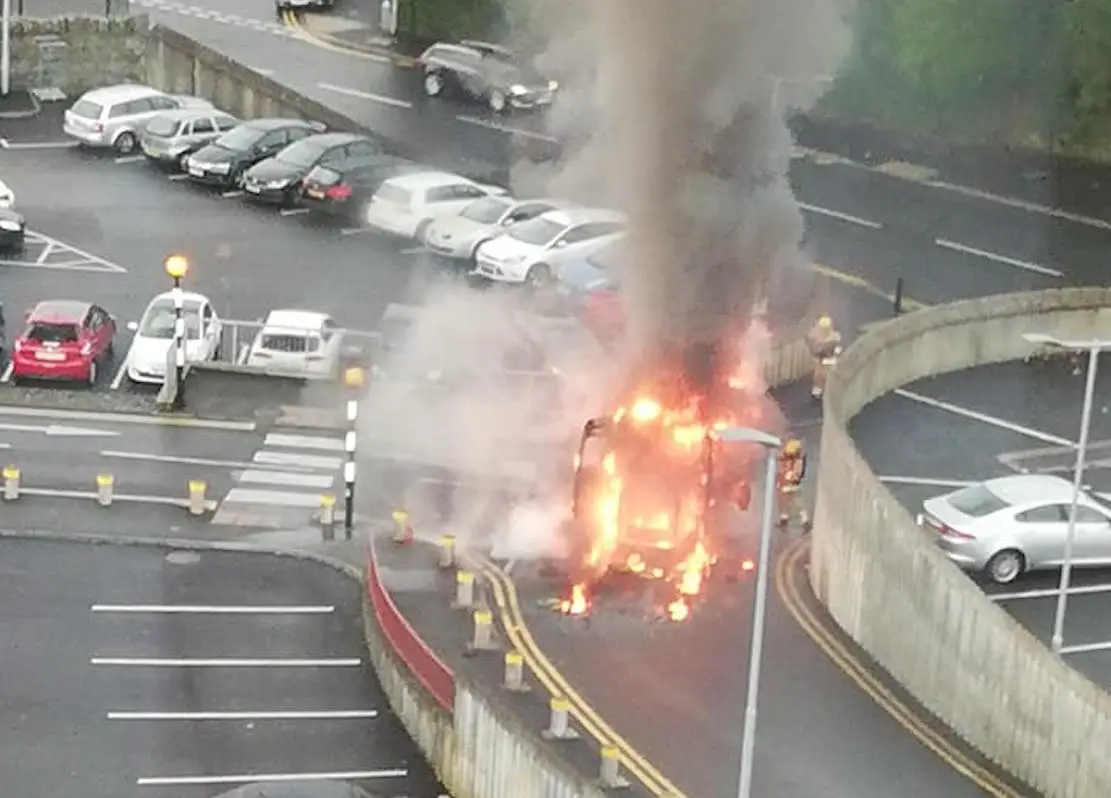 An ambulance has gone up in flames outside Daisy Hill hospital in Newry this morning (Friday).
Fire crews rushed to the scene on the grounds of the hospital after the emergency vehicle exploded into flames just after 9am.
Witnesses described hearing a 'loud bang' and seeing smoke billowing into the sky.
These images shared by local councillor Glenn Barr show the extent of the damage.
Newry & Armagh MP Mickey Brady said: "Reports of an incident involving an ambulance at Daisy Hill Hospital Newry are very concerning.
"At present we hope that all staff involved are safe and the situation is brought under control as quickly as possible."
Ulster Unionist councillor Glenn Barr said: "Thankfully nobody was injured and thanks to the Fire and Rescue Service for their response.
"Hopefully the people involved were not too badly shaken and can get back to doing what they do best, serving the people of Newry."
The Police Service of Northern Ireland (PSNI) said they were made aware of the incident.
SDLP councillor for Newry, Michael Savage, added: "The crew escaped unharmed and no patient was on board at the time.
"Thankfully initial reports are there have been no serious injuries.
"An investigation into the cause is to be carried out but it may have been an electrical fault and an oxygen tank on board exploded.
"It is believed it may have been a non-Trust ambulance."
Sign Up To Our Newsletter