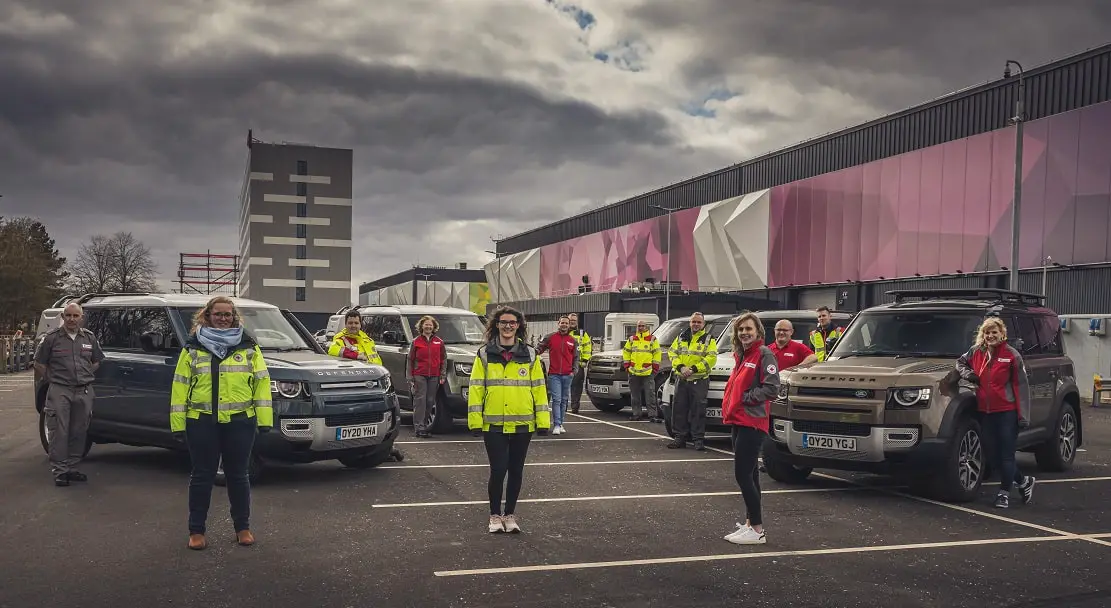 The Red Cross Movement is inviting the public to come along to its annual 'DiscoveRED' event in Newry, to find out more about its work in the area, learn some life-saving skills and have some fun while they're at it.
The event is taking place this Saturday, October 22 in Tesco Extra in Newry, and will run from 11am to 3pm.
Three strands of the world's largest humanitarian network – the British Red Cross, the Irish Red Cross and the International Committee of the Red Cross – will come together to share their skills and enthusiasm with the general public through a range of activities on the day.
It's your chance to peek inside one of the British Red Cross and Irish Red Cross emergencies vehicles, brush up on your first-aid skills or even enjoy a therapeutic hand massage. It's a family-friendly day with teddy bear first-aid and wellbeing lessons designed for the younger ones to enjoy.
The programme of events includes:
All Day:
Therapeutic hand massage and emergency vehicle tours.
11:00, 12:30 and 14:30:
Casualty simulation – see how we create realistic injuries & scenarios for first-aid training.
11:00 & 13:00:
T-Bears: Lessons on first-aid, health & hygiene & feelings designed for 4-9 year olds.
11:30 and 14:30:
Drug and alcohol sessions include what to do if someone is having a seizure and how to put someone in the recovery position.
12:00 and 14:00:
Positive Mental Health encourages us to be aware of our own mental health and factors that adversely and positively affect it. Free kits included.
12:30 and 14:30:
LGBTI+ Allies helps everyone to support and stand up for the rights of LGBTI+ people. It promotes social inclusion and a greater understanding of LGBT issues. Free pins included.
13:00:
First-aid training includes instruction on how to use a defibrillator, help someone who is choking and perform CPR.
Red Cross NI director, Sharon Sinclair, said: "Across the world and around the corner, Red Cross volunteers respond to emergencies and help people in their local communities every day.
"During Covid, for example, our volunteers delivered food and medication to people who needed our help. They also helped out at Covid vaccination centres and continue to help out at Ukraine assistance centres, including at Newry Leisure Centre.
"Some other things we do also includes helping people get home from hospital and if you ever need a wheelchair you can hire or borrow one from us.
"Whether you'd like to discover more about what we do here in Newry and around the world, or if you'd like to find out more about volunteering opportunities, we'd love to meet you on Saturday October 22."
Irish Red Cross national youth officer, Catriona Finn added: "We always enjoying getting to work with our colleagues and friends in Red Cross NI. The DiscoveRED event gives us a chance to share our great programmes with each other and with the public.
"The people of Newry will get a chance to learn about services such as first aid training, positive mental health awareness, first aid for children (4-9) and more. We will have free resources for the public and will have volunteers on hand to answer any questions you have about our work."
Furthermore, The International Committee of the Red Cross (ICRC) Head of Office, Regional Delegation for the UK & Ireland, Anne Molloy, said:
"The Red Cross emblem is one of the most recognised symbols in the world, but not many people actually know what we do on a daily basis. This event has been jointly organized by the British Red Cross, Irish Red Cross and International Committee of the Red Cross and is a chance to get a real insight into our work.
We are all part of the global Red Cross / Red Crescent Movement and all follow the same fundamental principles of humanity, impartiality and neutrality", Anne added.
In Northern Ireland, the work of the British Red Cross falls under five main categories:
 
Independent Living – These services support vulnerable people to remain independent for as long as possible by providing them with practical and emotional support.
Mobility Aids Service – The Red Cross provide short-term wheelchair loans to people across Northern Ireland (including in Newry, where mobility aids premises are located directly opposite Tesco on the Belfast Road), a service which is supported by all five Trusts here (not the case in the rest of the UK).
Crisis Response – Red Cross volunteers provide to support to people following emergencies. They respond to a large number of incidents locally every year, ranging from house fires to farm accidents.
Refugee Support – They support refugees from many different countries and are one of the main operators in this field in Northern Ireland. Here, Red Cross volunteers welcome Ukrainian refugees to the Ukraine Welcome Centre at Newry Leisure Centre, and also in Craigavon, Ballymena and Belfast.
Education – The Red Cross provide first-aid education to many people each year in Northern Ireland. As well as regular first-aid at work training, they target this education at vulnerable groups who are most at risk of encountering a medical emergency.
Sign Up To Our Newsletter