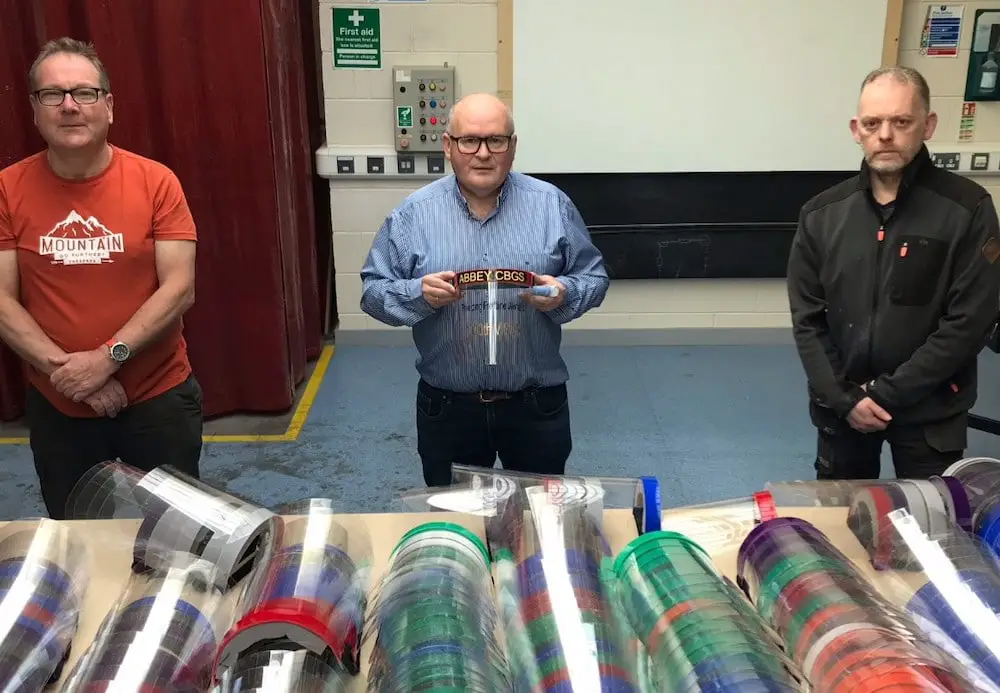 Staff at a Newry Grammar School have created an 1,000 safety visors which will be distributed among the local community.
Like all schools across the UK, Abbey CBS has been shut down and children sent home, but that hasn't staff using their initiative to help out during the pandemic.
Gerry Savage, Head of Construction at the School has inspired some of his colleagues to work in school since the lockdown, including what would have been the Easter holidays, to construct visors to protect the many key workers who have been bravely helping others without any or limited PPE.
The growing list of people and institutions that have currently received these visors include Daisy Hill Hospital (all departments), Acute Home Help & Domiciliary Care, all local nursing homes, Southern Area Hospice, Cuan Mhuaire, Father Peter McVerry Trust (Dublin), many individuals who are working on the front line.
"In these strange and difficult times, it is always heart-warming to hear positive news stories and how peoples' creativity and generosity come to the fore during this pandemic," a spokesperson for the School said.
"Many thanks go to the following institutions and companies for providing further raw material when the school resources ran dry; Abbey Past Pupils Union, Charles Burn (Brett Martin – Belfast), Haldane Fisher, Tara McIntyre (Easifit Car Seat Covers), Custom House Upholstery, and local post-primary schools, and other generous individuals in the local community.
"The Abbey community is greatly indebted to the four main 'workers'; Sean Higgins (Technology & Construction Technician), Willie McCullough (Caretaker), Sean Sloan (Principal & ex-technology teacher) and Gerry Savage."
For update information and details of how to ask for visors go to Gerald Savage Facebook page or email info@abbeycbs.co.uk
Sign Up To Our Newsletter