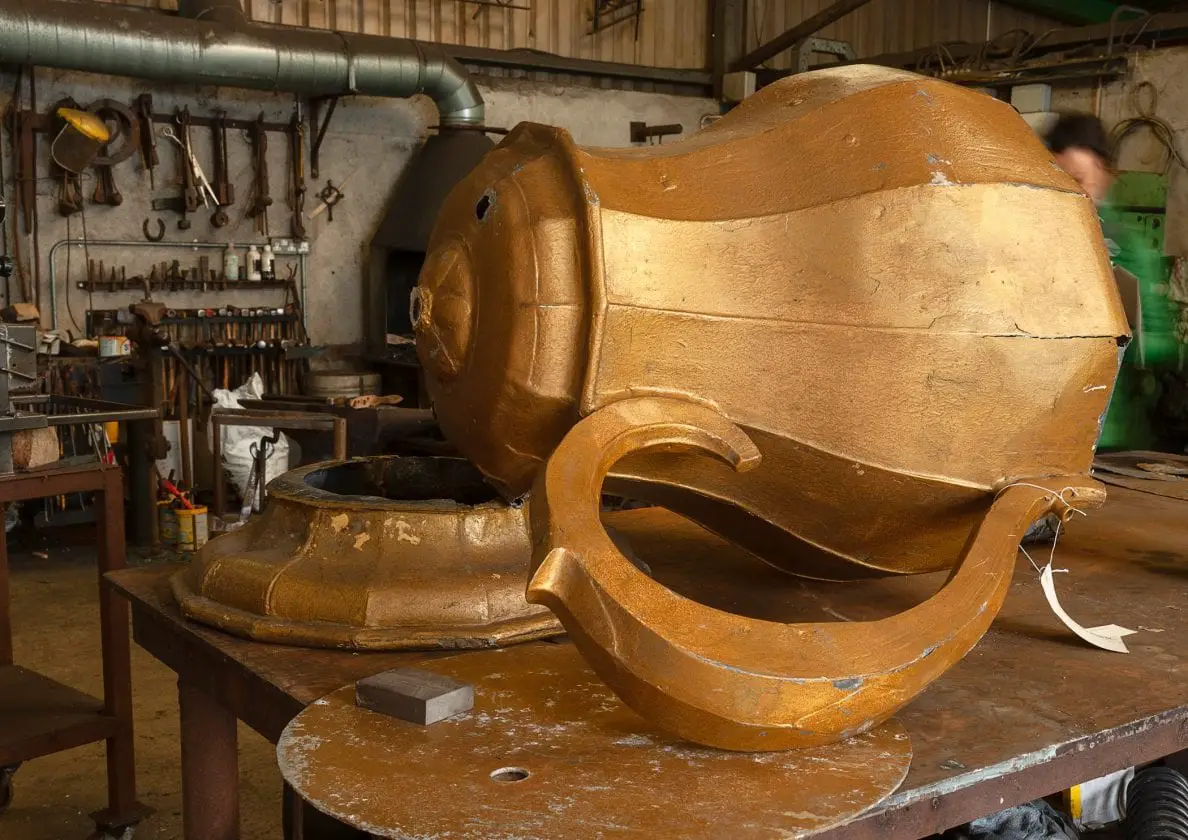 Armagh's iconic Golden Teapot is to be erected at Upper English Street, it has been confirmed.
Proposals to relocate the artefact – in storage at Armagh County Museum for over 20 years – have now gone before Armagh City, Banbridge and Craigavon Borough Council.
It is now scheduled to put in a very public appearance as a long-term resident of the Charelmont Arms Hotel.
The Golden Teapot will be erected at first floor level at Turners Bar, part of the Forster family-owned city hotel complex.
An application has been made in the name of the Armagh Townscape Heritage, which is currently overseeing the investment of over £6 million in a range of restorations of city properties.
The Golden Teapot would be attached to its new location via steel rods and bolted to the building.
It comes after an earlier application to place it on a mid-terrace property at Russell Street had been approved.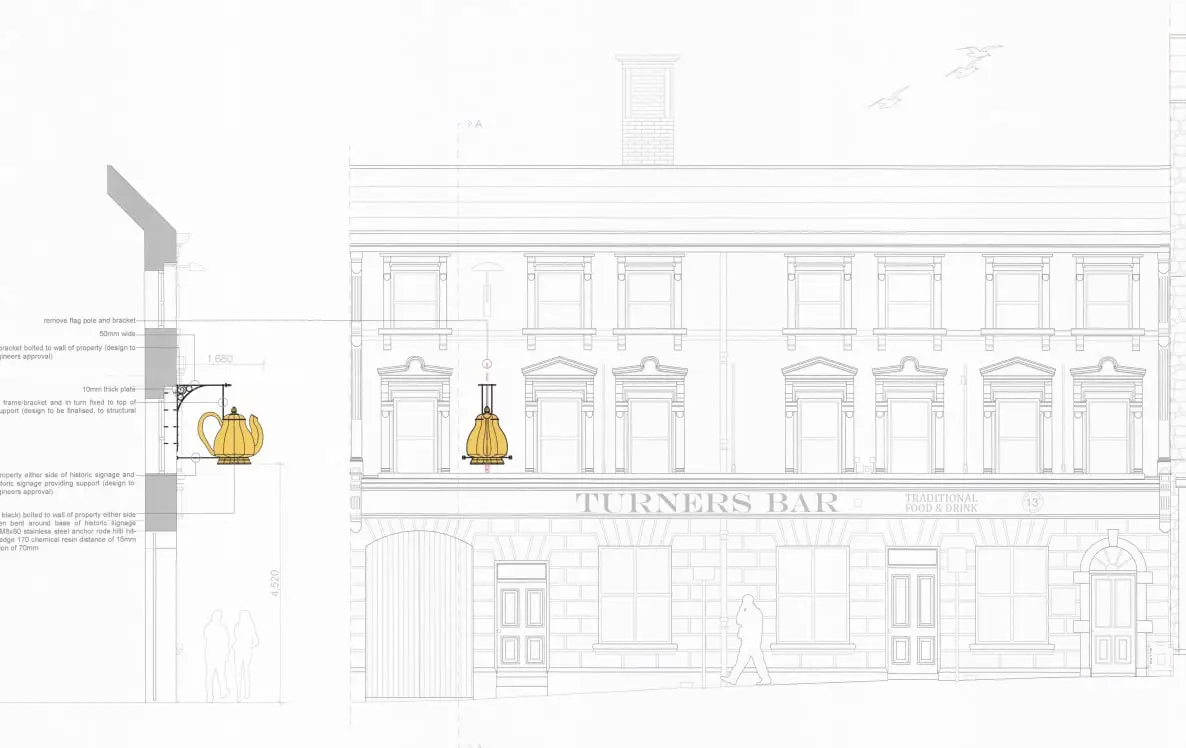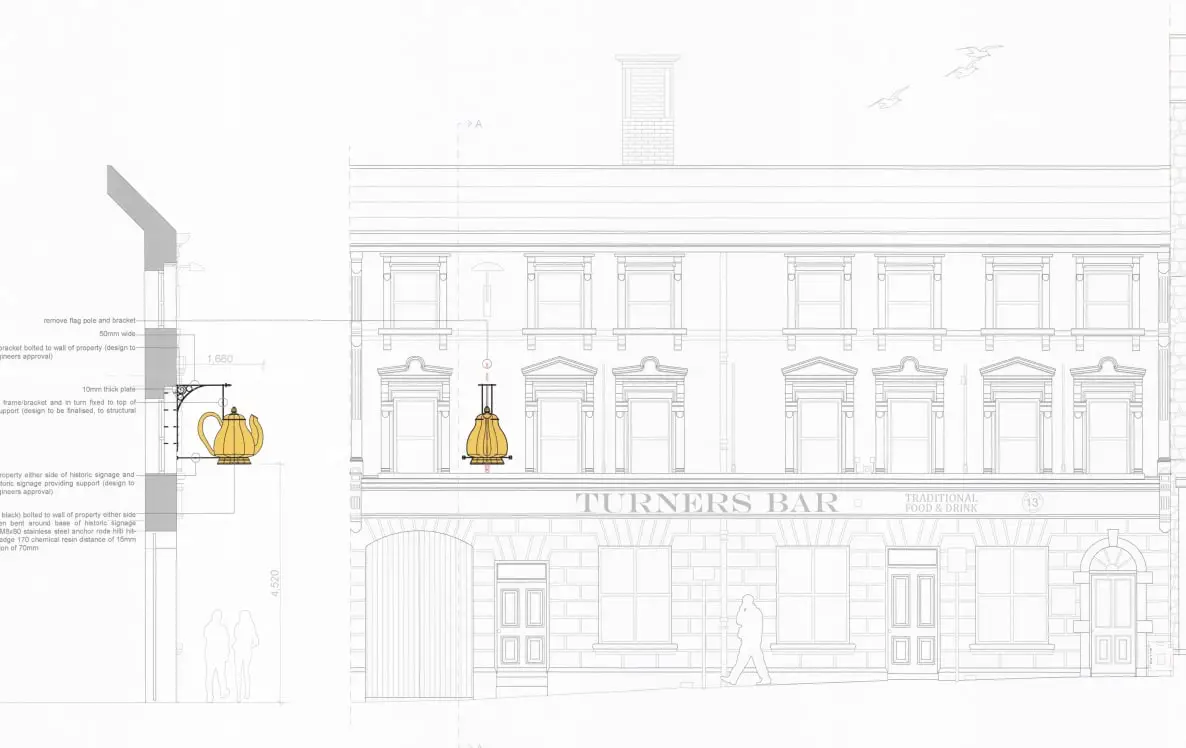 That property had been Wrights Interiors and Coffee Shop.
Armagh I first revealed the intentions for the teapot's return in March 2019.
Roberta Wright had applied for listed building consent and planning approval for the erection of the teapot outside her popular premises.
Approval was granted in March of the following year but the Golden Teapot, which has undergone extensive restoration works with gold leaf gilding, never did appear at Russell Street.
The owner of 10 Russell Street, Roberta Wright subsequently relocated her popular city centre shop to within another long-running family retailer's store at Scotch Street. And with the move to TG Hawthorne's, so ended the teapot's dalliance with Russell Street!
Now, however, it would appear that Upper English Street will be the new location.
The Golden Teapot was originated by James Irwin in 1870 who used it to attract customers to his family grocery store and café on Scotch Street.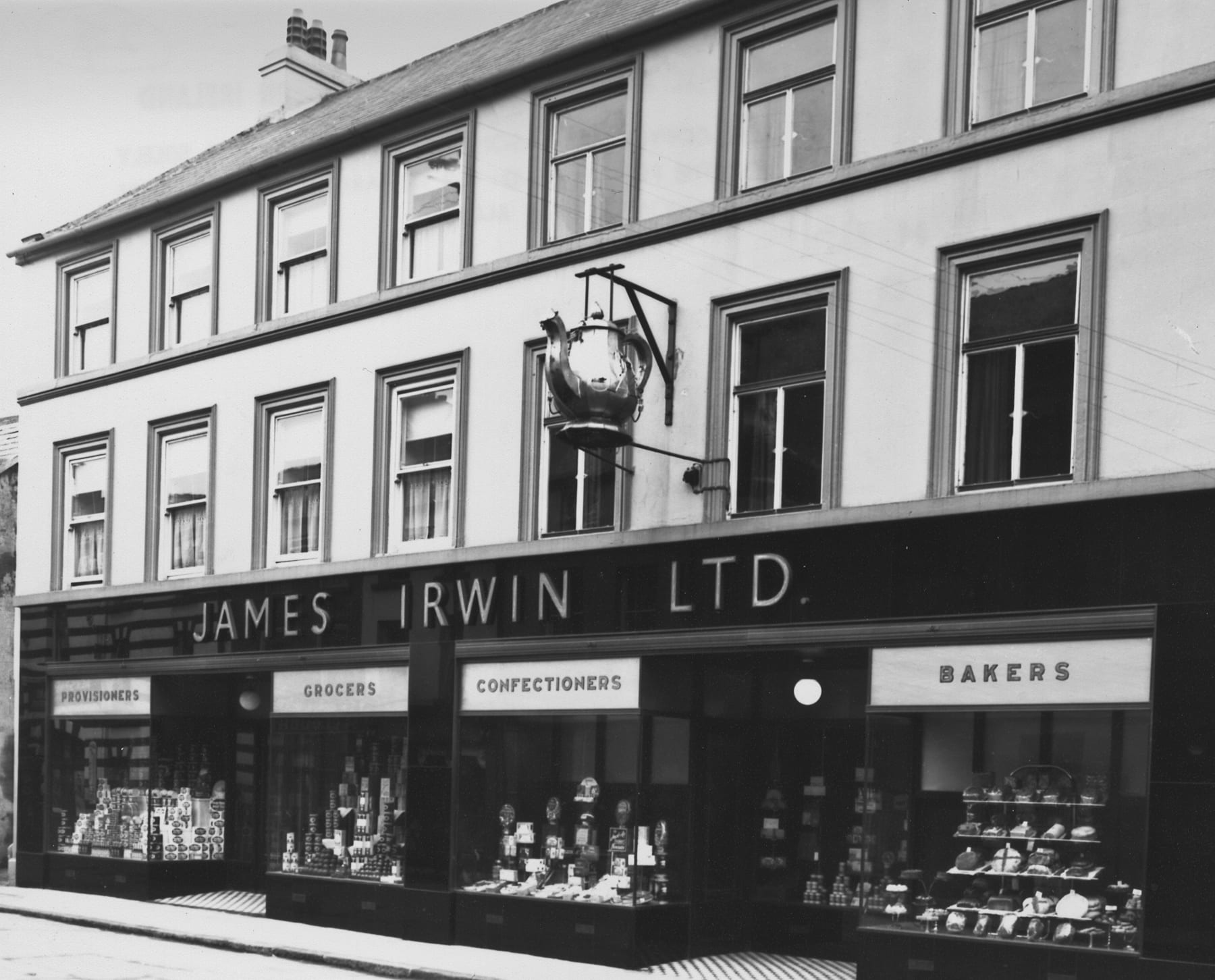 A newly established firm of Armagh plumbers Donnelly and Sommerville were commissioned to make the gigantic teapot and much of the work seems to have been carried out by James Robinson. Robinson was ideally suited to the job of carefully cutting and soldering the zinc metal plates that make up the teapot for he was the Town Commissioners' 'Waterman' and skilled in working with metal.
The sign hung on Irwin's premises in Scotch Street for many decades where the spout proudly puffed steam to attract customers to his shop and the City Bakery Café which thrived on the first floor.
It remained there for over a century until it was unfortunately dismounted by an articulated-lorry in the 1990s.
In its dismantled form, it was donated to Armagh County Museum and carefully preserved in the museums climate controlled stores.
Work, alongside interested individuals and local schools, was carried out to repair the prized piece and this has now been completed.
If the application to place the teapot at this new location is approved – having been publicly advertised this week – then the people of Armagh could get their first glimpse of the Golden Teapot in decades before this year is out!
Sign Up To Our Newsletter