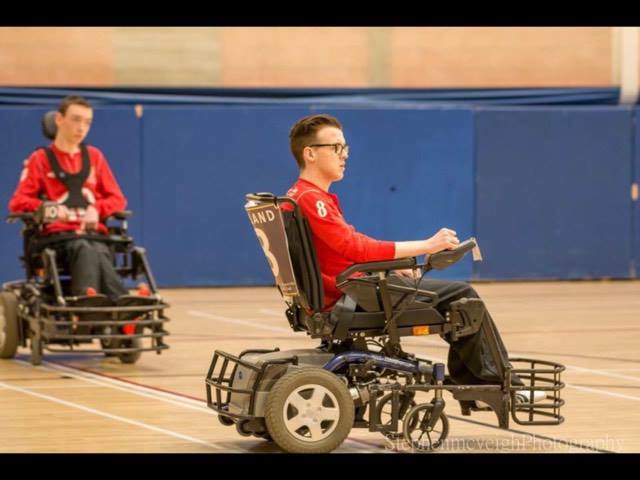 A new wheelchair football club is being set up and the call has gone out to Co Armagh folk who may be interested.
This will be the third such club in Northern Ireland and a special event will take place next month in the hope of getting the team established.
The team will be known as the 'Hot Wheels Powerchair FC' and the Open Day will take place on Saturday, June 17.
This will be held from 12noon until 3pm.
And, while the venue will be in County Tyrone, this is very much for local people too.
Participants locally already do travel considerable distances to enjoy this recreational activity, and the location of a team in the Dungannon or Donaghmore area might be better suited to some.
The team is open to anyone aged seven and over who has a physical disability, including both manual wheelchair and powerchair users.
The new Hot Wheels Powerchair FC has the backing of the IFA; it is not yet known if the permanent base will be at the leisure centre in Dungannon or Torrent Complex in Donaghmore.
But what is known is that there is already a great deal of interest and those behind the team would welcome more.
Sarah Little said she wanted to see a powerchair club in this general area as the closest clubs to her family were in Lisburn and Lagan Valley.
She told Armagh I : "My son James is 11 and, as a pre-teen, he is finding it difficult to find a hobby that he can manage. There are lots of clubs for people who use manual chairs but not so much for powerchair users.
"James and his friends use attachments for their chairs so they can play in school, as the chairs start at around £4,500 each – hence the lack of other clubs.
"I had a chat with a lovely gentleman from the IFA and I told him that, although being able to compete in events is one of the main priorities of all clubs, for James and for other kids and young adults like him, the social element of a club will be a great way to get out in the community, meet new friends and develop their confidence.
"So, as yet we have no chairs, but the IFA have offered to fund the attachments which fit on the powerchairs for now until we come up with the money."
Sarah said they had already started to raise funds and their efforts have been well received. People, she explained, had been "so kind", and asked if they could donate proceeds from fundraisers to help Hot Wheels FC on their way!
Sarah continued: "It's such an exciting venture. We are hoping to target wheelchair users from the Dungannon area, Armagh, Cookstown, Magherafelt and beyond, which is why we are having this showcase day in the Torrent Complex in Donaghmore to entice new players to come along."
As said, this will be the third such team in Northern Ireland and the existing teams are fully behind the setting up of a new club.
Sarah added: "The other two teams are coming along to play a game and showcase the sport and allow potential players to try it out for themselves."
Hot Wheels Powerchairs FC will be up and running in September.
If you are interested in attending the Open Day – which takes place at the Torrent Complex, at Hillview Avenue in Donaghmore – would like to register or simply require more information, you can contact Sarah via email at Sarah.tiny84@gmail.com
A light lunch will be served at the Open Day and there will also be a fundraising effort.
Please do show your support.
Sign Up To Our Newsletter