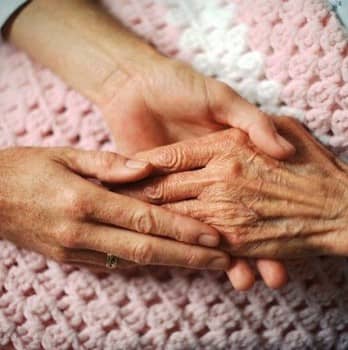 The Commissioner for Older People for Northern Ireland Claire Keatinge has announced she will be making recommendations to the Minister of Health Edwin Poots about changes that are required to the regulation, inspection and delivery of nursing, residential and domiciliary care.
The proposals follow a recent Independent Review into Cherry Tree House Nursing and Residential Care Home, which revealed a damning catalogue of poor care and consistent failures by the home over several years.
The report also highlighted that complaints and concerns raised by staff, relatives and residents were not properly dealt with and, in some cases, staff were bullied and residents told to leave the home.
Today's move has been welcomed by Newry and Armagh MLA Mickey Brady.
 "We have an aging population so we need to make sure that quality of care in our homes is paramount and all the residents are protected and respected," said the Sinn Fein Assemblyman.
"Unfortunately there have been examples where care has failed and regulation has been slow and at times ineffective in addressing issues of concern.
 "We need to move to society that protects and upholds the rights and entitlements of our elderly population. This review must also examine protections for whistleblowers who quite often are neglected or isolated due to coming forward.
"I look forward to seeing the recommendations from the review and working with the Commissioners to ensure that they are implemented as soon as possible."
The Commissioner, in making her announcement today, said: "The findings of the Independent Review into Cherry Tree House Nursing and Residential Care Home highlight fundamental failings in the regulation, inspection and delivery of care to vulnerable older people.
"The fact that this home continued to operate for years in spite of persistently failing to meet the necessary standards is shocking. The whole complex  system of registered owners and managers, professional standards and regulation, inspections, protections for whistleblowers, improvement and compliance regulations still did not protect vulnerable older people from years of cruelty and poor care. Clearly the current system does not adequately protect those who rely on it for their care.
"Vulnerable older people must be protected – and the public must be able to have confidence that residential and nursing homes place the care, dignity and respect of their residents at the centre of everything they do.
"I am reviewing the regulation, inspection and delivery of care in nursing and residential homes, as well as in the provision of domiciliary care, and will be making a series of recommendations to the Minister of Health, Social Services and Public Safety in the Autumn.
"My review will focus on what needs to happen so that when failings in care homes are identified, they are required to make the necessary improvements very quickly or they are closed down.
"I have already called on the Minister to introduce new adult safeguarding legislation to include a criminal offence of corporate neglect. This would allow for prosecution of care home and care service owners who abuse and neglect older people in homes they own or services they run.
"The findings of the report into Cherry Tree House Nursing and Residential Care Home show clearly that care home owners must be held accountable for the standards in homes they own.
"This new proposed legislation needs to be put in place without delay.
"It is essential  that the rights, quality of life, dignity and care needs of vulnerable older people must be at the heart of planning, delivering, regulating and inspecting care services to give confidence and certainty to the older people of today and tomorrow."
Read more news:
Sign Up To Our Newsletter
Sign up to our newsletter for major breaking news stories as they happen – right to your inbox.