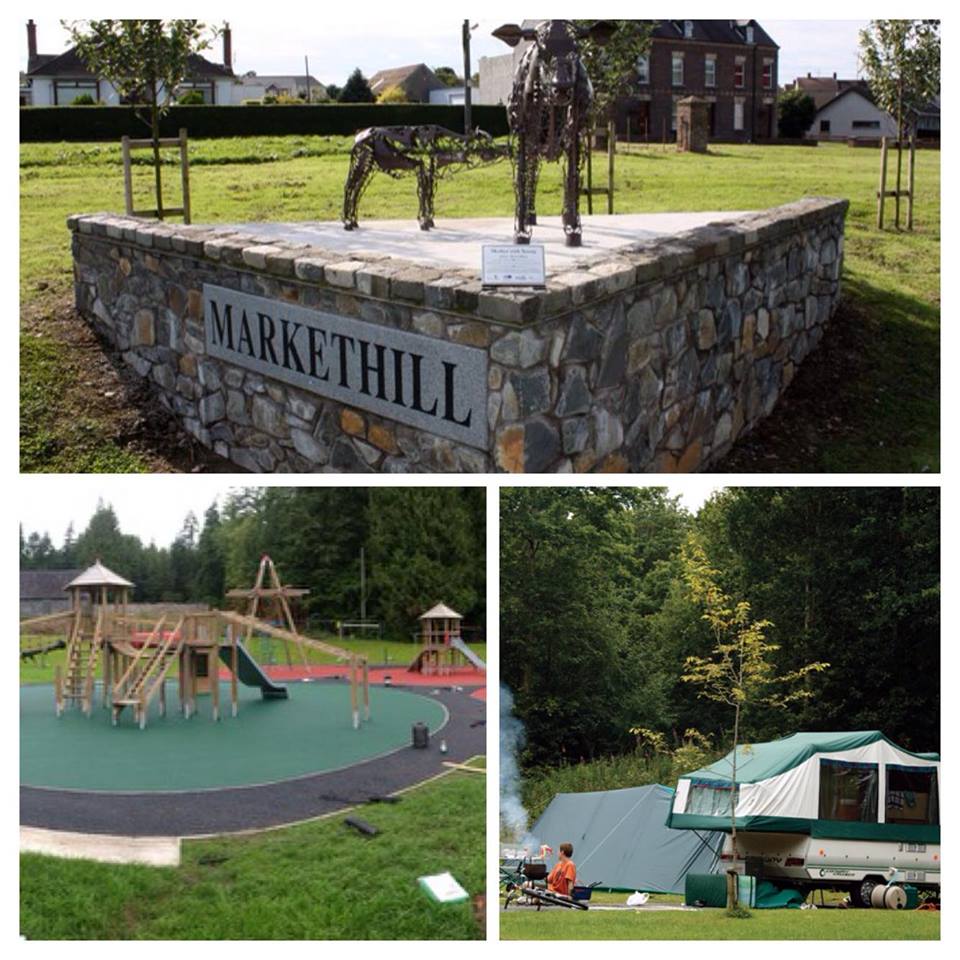 A visitors or education centre has been identified as a central feature of a 'masterplan' for the future of Markethill.
And the former Farmers Mart and PSNI Station in the town – both now in private ownership – could prove a major economic driver for the town in the years ahead.
A need has also been identified for facilities for young people and tourism based on the area's history and heritage.
As with both Richhill and Tandragee, an indepth blueprint and vision for the future of the town has been presented to Armagh City, Banbridge and Craigavon Borough Council.
Armagh I recently exclusively revealed plans for a new visitors centre and cafe as part of a major development at Gosford Forest Park.
And just two weeks ago we again were first with the news that the proposals were to be even better than initially envisaged, with an additional investment taking the cost to in excess of £1.5 million.
Now Armagh I – in the third of our reports on these important plans for local towns and villages – has been having a closer look at the findings and consultations in relation to Markethill and what other needs and plans there are for the area to help shape its future for generations to come.
Specifically on Markethill, the consultants compiling the report note that people have visited the town to explore its background from an historical or educational viewpoint, hosted by community organisations who provide educational talks and tours.
References during consultation were made in relation to the need for a local visitors or education centre that would "promote the local area and also provide historical information".
The report's authors say this could potentially be provided through existing built infrastructure.
A number of 'hall spaces' currently exist within Markethill – church halls, Masonic hall and the Old Courthouse – and during consultation the topic of grant funding to undertake maintenance work to such facilities was raised.
It was generally accepted such space attributed to a particular organisation or body would be used by those alone and there was a need therefore for a "designated community space for all of the community to use".
A proposed development at Kilcluney would provide adequate space for this purpose, it was stated, but there were a number of concerns in relation to this project, including distance from the centre of town.
In addition, the report added: "The hall space to be provided at Kilcluney is perceived as uninviting by some sections of the community as there may be an apparent association with the Orange Order who will own and operate the hall. The Order has indicated that they will be working to ensure the new facility is offered to all within the community and to work to build cross-community relationships within the Markethill area."
Consultants have also referenced the desire for a 'drop-in' facility for young people – similar to a library and which would be available in other similar size towns.
"It is thought that provision of this type of space and environment 'off-street' would be welcomed across the community," the report adds. "For instance, such a facility may provide wifi."
In relation to retail and economic potential, the plan says the vacation of the Farmers Mart and adjoining PSNI Station provides a "strategically important development site within the centre of Markethill".
The report adds: "These two sites have been acquired into private ownership and along with a vacant carpet store on the Newry Street side the large site provides a very important site for future economic development within the town. The development would face out to the roundabout at the bottom of Main Street and to the busy thoroughfare of the Mowhan Road (adjacent to Hunter's supermarket).
"For industrial use the site is also close proximity to the main Armagh to Newry Road and to the existing Markethill Business Centre.
"The former bank towards the top of Main Street has also been purchased recently by a town trader and along with significant lands to the rear is being considered for development to include retail space."
The consultants also look further at the tourism potential and recommend consideration be given to providing assistance in helping to develop partnership working arrangements with the Markethill Historical Society, Ulster Historical Society, Northern Ireland Tourist Board and other agencies.
The report adds: "It is not proposed that a new built environment be created for this purpose, but rather existing infrastructure be used, including for instance the Courthouse, which is itself part of a wider visitor attraction in Markethill.
"A history research programme would provide the basis on which to further develop tourism within Markethill including the development of the 'Markethill story'.
"Such research may pave the way for the erection of historical features, including, for instance, blue plaques or improving signposting and information trails."
The reports on Markethill, Richhill and Tandragee, were commissioned by Armagh City, Banbridge and Craigavon Borough Council last year and will form the backbone for future development plans and identified needs in the years ahead.
Read more news:
Parties polls apart over multi-million pound county Armagh railway network promises
New enterprise park at centre of Tandragee master-plan
Police 'calling card' as drugs seized and man arrested in house search
Officer cleared of breaking car window 'despite being offered keys'
Club honours tragic and much-loved Peter Hughes with poignant jersey tribute
Plans to merge Armagh libraries but where will they go?
'Long-term potential' to attract university to Armagh
Sign Up To Our Newsletter