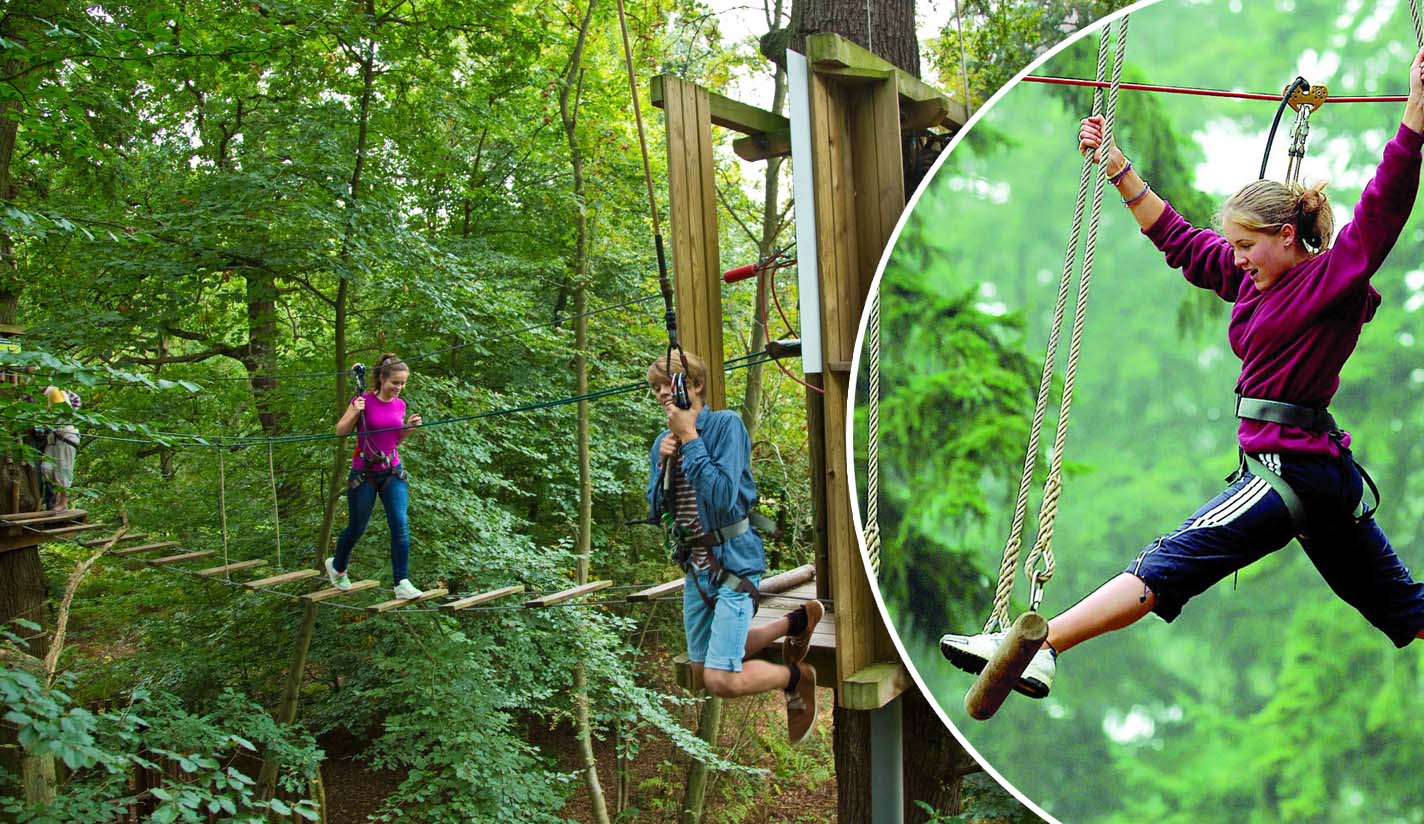 Two of the UK's leading family forest parks will provide the blueprint for turning Gosford into one of the top tourist attractions in Ireland, north and south.
Both Alice Holt and Moors Valley have generated ideas which Armagh City, Banbridge and Craigavon Borough Council are keen to see replicated and implemented at Markethill.
It is now one year since the ABC Council gave its blessing to spending close to £1.6 million to transform Gosford Forest Park into a five-star visitor attraction.
An iconic Gulliver's theme play experience and authentic log cabin style accommodation have been put forward.
A council delegation has just returned from Alice Holt and Moors Valley with other ideas which they believe can put the Co Armagh forest park well and truly on the map.
Armagh I has been told that the delegation is "very excited" about what could potentially be introduced at Gosford by marrying elements witnessed at both facilities.
The team was made up of six councillors led by Lord Mayor Garath Keating, of Sinn Fein, together with UUP Alderman Jim Speers and colleague, councillor Gordon Kennedy, Independent Paul Berry, DUP councillor Margaret Tinsley, and the SDLP's Declan McAlinden.
They were accompanied by ABC Council leisure department officer Ger Houlihan, two staff from Outdoor Recreation NI – which had compiled the scoping study and recommendations on Gosford – and a representative of Tourism NI.
The visit saw them view facilities at these two award-winning forest parks in England, Alice Holt, in Hampshire, and Moors Valley, on the border with neighbouring Dorset.
Councillor McAlinden said the concensus of those attending was "very positive" and all were "very excited by what could eventually be achieved at Gosford Park and other tourist spots in the borough".
He told Armagh I : "Both Moors Valley and Alice Holt are massive forest parks and can accommodate hundreds of cars and thousands of people.
"Alice Holt was under refurbishment but we were able to see a number of schemes that could be successfully implemented in Gosford Forest Park, from signage to parking and the wide range of activities for young kids and families and indeed for people with disabilities.
"Moors Valley was excellent – again a massive park which can cater for thousands of visitors daily. Within  two hours' journey time from London, it makes an ideal venue for families to visit.
"With a cost of between £4 and £10 per car entry fee, depending on time spent, it makes it an attractive option and, with many of the activities free, you can understand why it's so busy and successful."
Councillor McAlinden said all play structures are made of timber and fit aesthetically within the forest landscape.
"Each structure is different and is designed to challenge children and to help in their physical development," he explained.
"There are walking trails, orienteering and fitness trails. There are cycling paths, and you can hire bicycles for all.
"There was 'Go Ape' apparatus which is at an extra cost but an excellent adventure for families, zip lining from tree to tree.
"There is also a large restaurant and many spots where you can have your own picnic."
These and other ideas as a result of this visit will now be brought back to committee with reports to full council.
As we recently revealed, Gosford forms a major part of a five-year tourism plan being developed by the borough council.
The council is hopeful to press ahead at the earliest opportunity at Gosford and wants to see progress finally being made on one of the jewels in the borough's crown.
Councillor McAlinden is confident the park has a very bright future ahead.
He said: "Overall, with the help of Outdoor NI, Tourism Ni and council, Gosford Park can become one of the best  tourist attractions in Ireland by installing many of the structures and ideas we saw in both Alice Holt and Moors Valley."
Sign Up To Our Newsletter