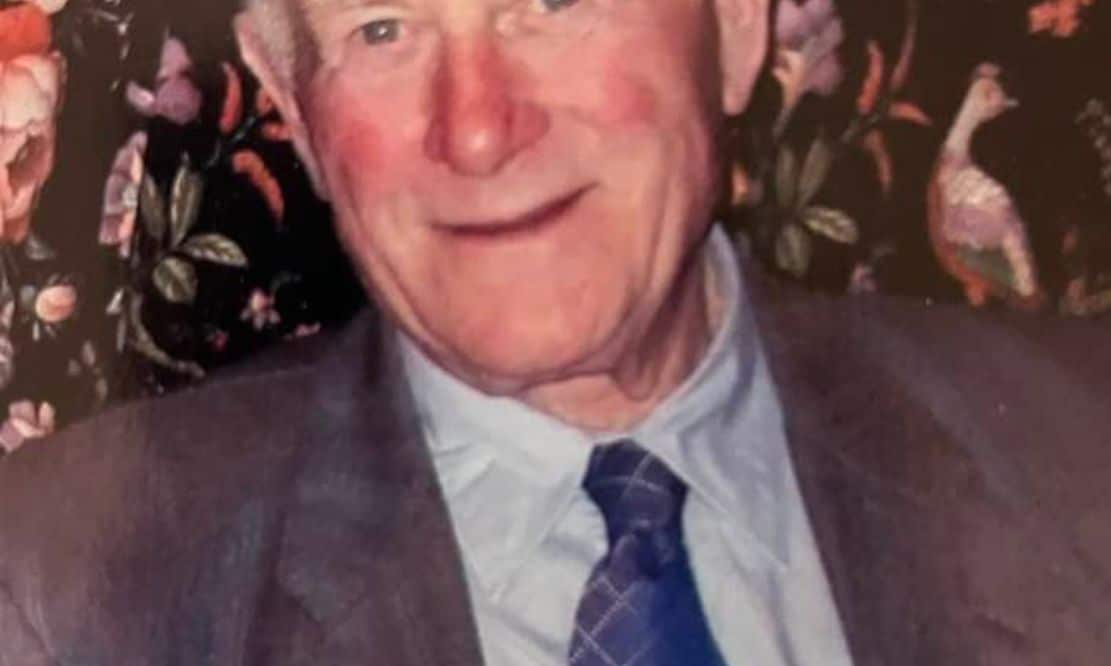 Tributes have been paid following the death of 'one of the country's last flax scutchers', Eugene Malone.
Eugene, of Whitecross, passed away peacefully in hospital on Tuesday, February 14.
Eugene, who had been a former flax scutcher in his youth, had a developed understanding of the process which involves removing the soft fibres from the harder wooden core in flax, which would then go on to be used in the production of linen.
Once a booming and world-renowned industry, Ulster's linen production sadly waned with the advancement of technology in the latter half of the twentieth century, thus laying waste to many of Ulster's once-thriving mills.
With the decline in linen production, came the decline in scutching mills and millworkers, like Eugene, were left with a skillset that would unfortunately some day be lost.
However, Eugene's scutching-skill brought him much attention and in 2018, Eugene detailed the process from 'streaking' to 'scutching' at the Old King's Mill in an interview as part of the BBC series 'Your Place and Mine'.
He was also a source of 'priceless information' for historian and Mills of Northern Ireland website owner, Sebastian Graham, who shared this tribute upon learning of Eugene's passing: "Very sad to hear the passing of one of the country's last flax scutchers Eugene Malone from Whitecross. I had the pleasure to meet Eugene and talk to him about flax and growing up in the area back in 2017".
Another person described him as 'One gentleman who loved old traditions' with another stating: "Loved to meet Eugene. Never would pass you. Stood to have the craic and had a great twinkle in his eye. Was a great man. RIP Eugene. Rita will be waiting on you. A beautiful woman".
A funeral notice described Eugene as "the beloved husband of the late Rita (nee McParland). Dear brother of Kathleen McGuinness and Tessie O'Hare. Predeceased by his late sister Della Sands, his half-brothers Fintan and Mick Cosgrove and half-sister Maureen Cranney".
His funeral took place today, Friday February 17, in the church of St. Malachy, Ballymoyer, where he will be interred in the adjoining cemetery.
Sign Up To Our Newsletter