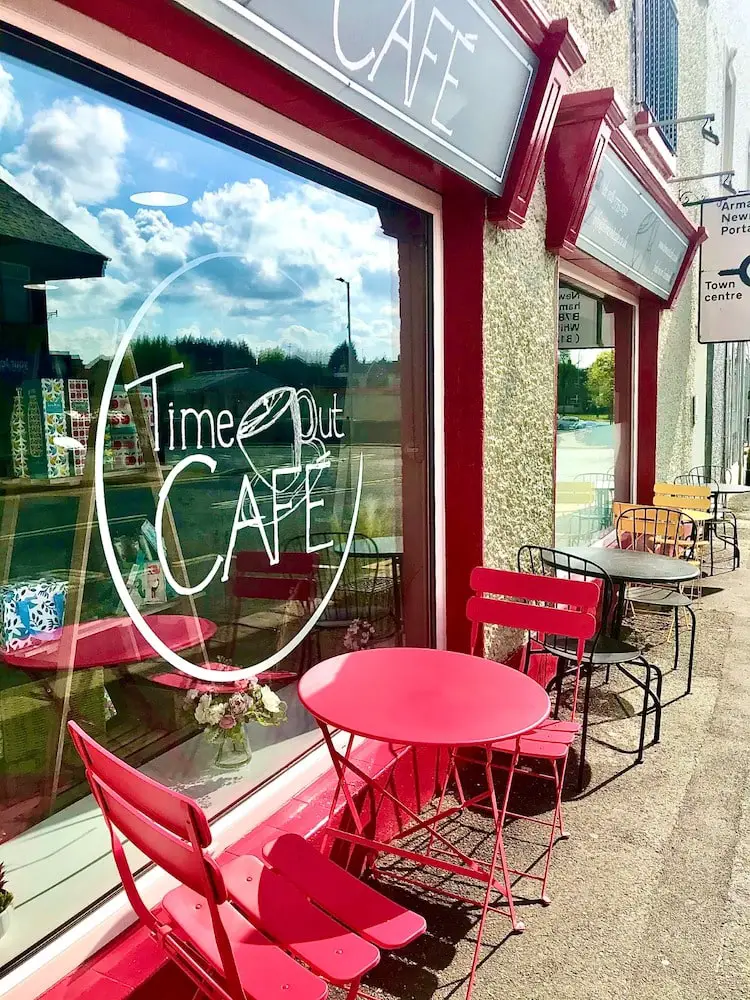 Many of us will at some point talk about going it alone and opening up our own business but very few follow through.
One of these rare examples comes in the form of the quaint and welcoming Time Out Cafe on Markethill's Fairgreen Road.
Behind the now well-established popular eatery are long time nursing friends Faith Coughlin and Janet Moffett.
The pair set up Time Out back in October of 2014 after waving goodbye to the nursing profession and have not looked back since.
Speaking to Armagh I, Janet said the pair had often discussed the love of baking through the years and then decided to take on the new challenge together.
"We would have talked about what we were baking at home. I guess it was just our love of homemade food. Both of us come from a long line of home bakers. My mum was a home baker for years as was Faith's grandmother," explained Janet.
"We have a lot of handed down recipes and traditions that we have carried on, and people love homemade small batch fresh food."
Janet and Faith decided on the name Time Out Cafe as they wanted this to be a place where people could get away and take 'time out' from the busyness of daily life.
"Hospitality is something that is very important to us, making sure that people feel welcome, at ease and at home. We do have a Christian ethos but it is not in your face and is more about making all feel welcome," Janet explained.
Adding to this, the pair have a focus on creating good homebaked, home cooked food – just as their mothers and grandmothers had done in the past.
"We make all our own cakes, traybakes and scones fresh every day. We are also part of the Food Heartland and we try to source all of our ingredients locally," said Janet.
"With our home cooked breakfast, we use Park Butchers in Newtownhamilton for our meat and the Yellow Door for all our breads, and with being nurses we are also concerned with health so it is not a greasy fry but people love it."
The two most sought after treats according to Janet are their lemon meringues and scones which sell out everyday….so you better be quick!
Janet joked: "I think we are busier now than we ever were as nurses. Hospitality is hard work but it is also very enjoyable. It is great fun, we have a great team of girls here who we work very closely and we have become like a family."
During the pandemic, Janet said her meticulous nature as a nurse came in handy as she made sure that customers felt safe, making sure surfaces were clean and social distancing observed.
Along with all their sit in treats, Time Out Cafe also provided picnics, making the most of nearby Gosford Forest Park as well as their sought-after Lady Gosford afternoon teas.
In the past, the cafe has made cakes for all sorts of celebrations and also has gluten and dairy free options available.
To find out more check out the Time Out Cafe on Facebook or visit their website.
Sign Up To Our Newsletter