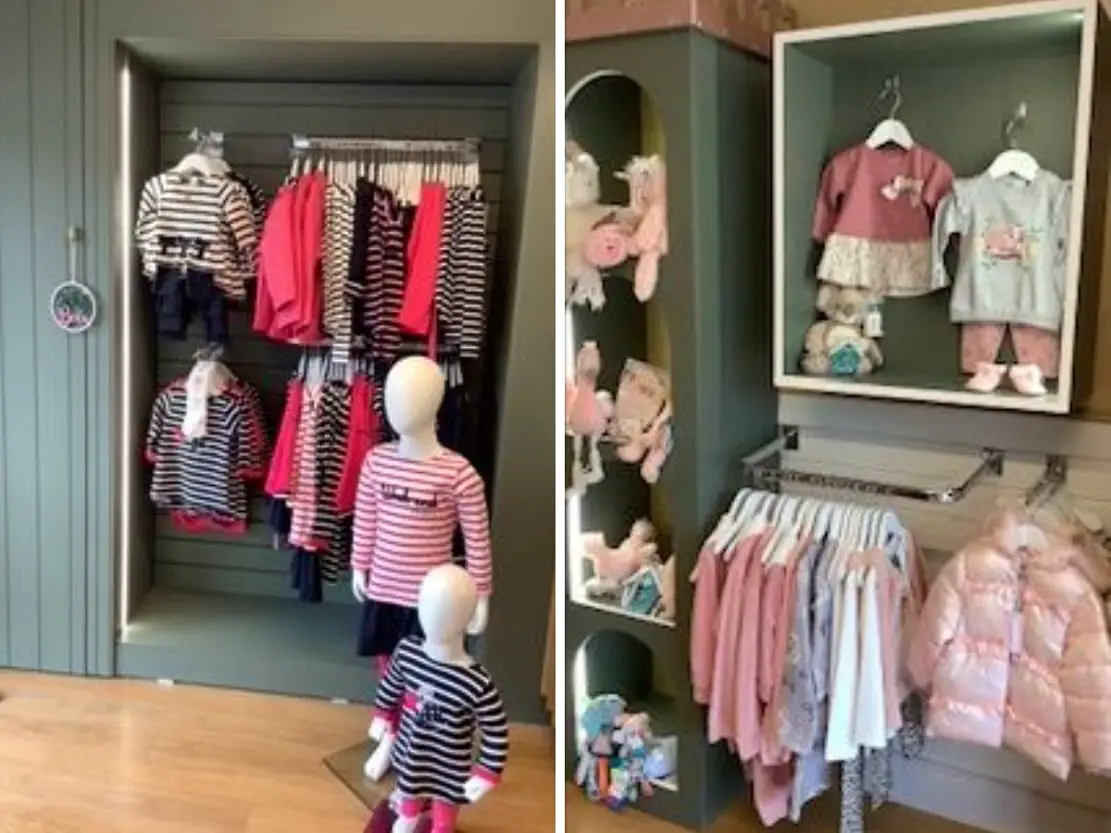 With new autumn and winter stock arriving daily and the festive season on the horizon, Markethill childrenswear boutique Tickety-Beau has set up a Christmas Club.
The club will ensure customers not only get first pick of some of the newest fashions, but will also enable parents to budget and spread the cost at what can be an expensive time.
The boutique was opened in May by Richhill woman Jenna Chapman who has received tremendous support from the local community.
In fact, it was following several enquiries from customers that she decided to set up the Christmas club.
A qualified chartered surveyor by trade, Jenna was spurred on by the pandemic to follow her passion for fashion and open the bespoke boutique which caters for infants through to children aged around 12.
Despite the restrictions of Covid, the past few months have been a busy time.
Her biggest seller has been the Spanish casual range Losan, characterised by its bright colours.
Said Jenna: "They tend to have themes running through them. One outfit we have coming in for boys has a lumberjack theme so you have a little denim jacket with a teddy collar and an appliquéd bear on the back.
"And then you have a checked shirt and the trousers have a forest print on them.
"It's on a par with Next when it comes to price, which has made it very popular."
Another best-seller is Weekend A La Mer- a nautical-themed French brand available up to the age of eight.
"I have just put out the new girls' stock which is beautiful. It's fuchsia pink with navys and greys. It is renowned for its quality and details.
"Their theme is fish so they have little appliquéd fish with hearts and flowers. It is a little bit more expensive but it sold very well in the summer."
Other brands such as Happy Calegi – a Danish brand  for girls aged 2-10 – are perfect for occasion wear and feature unique, bold colours.
This season's outfits come in beetroot pink, cobalt blue and navy,  with cute prints such as umbrellas, handbags and necklaces.
"It's just a wee bit special," she added.
She is also looking forward to becoming the sole distributor for another exclusive Spanish girl's range that is available nowhere else in the UK or Ireland.
"It should be here by mid-September, so it will be something very different again," she said.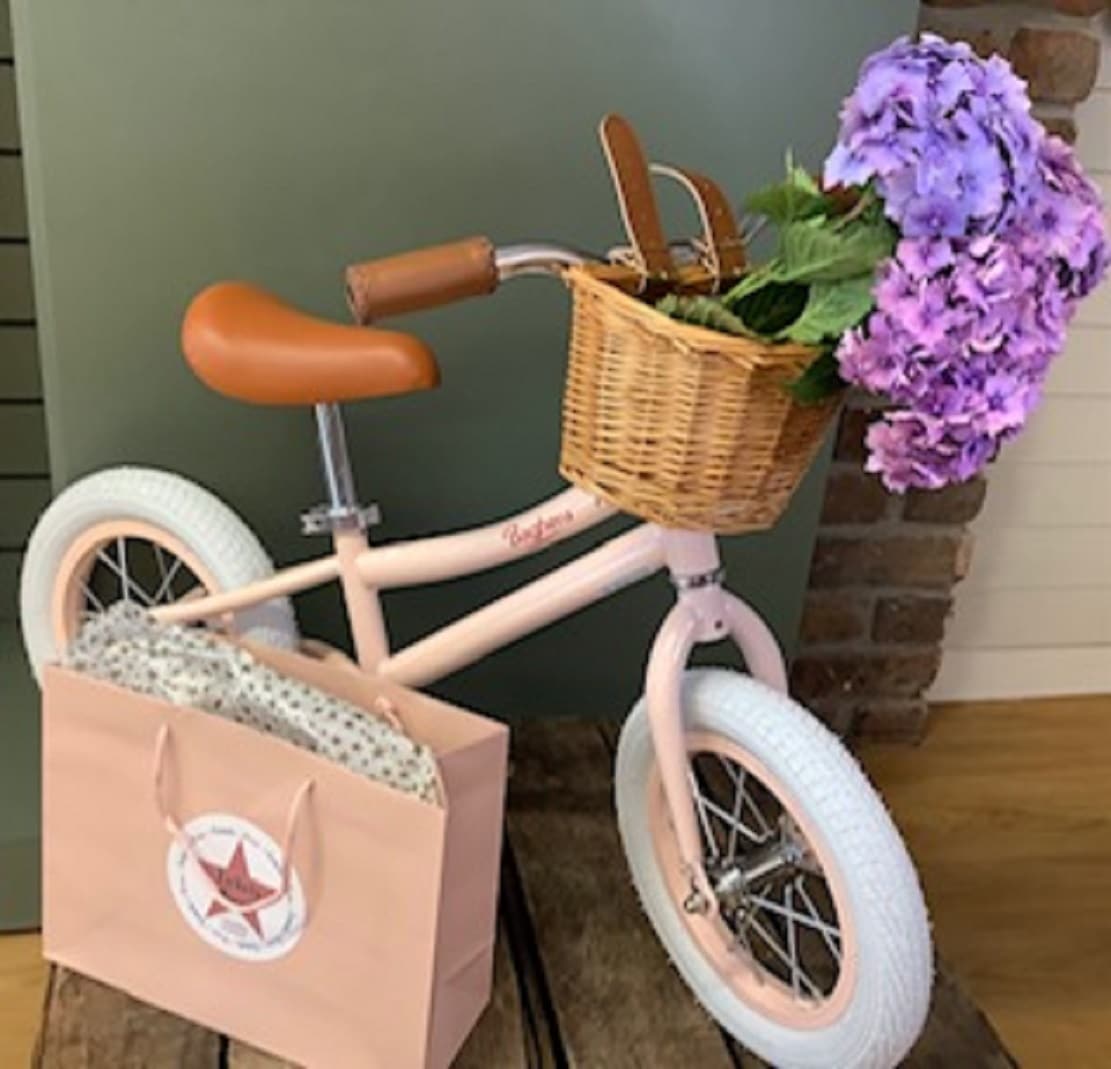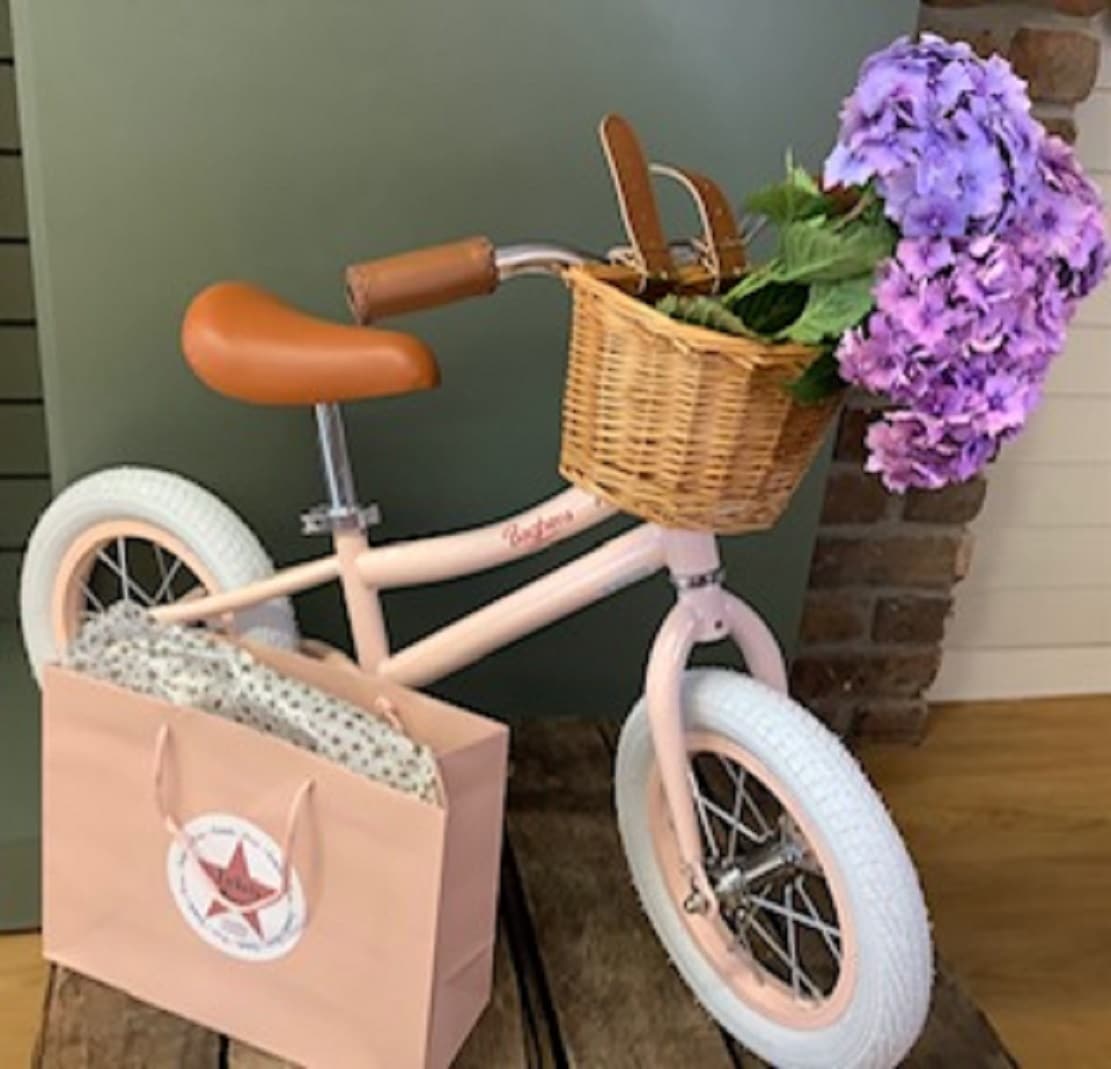 Jenna, who has a seven-year-old son Edgar, has also announced the Baghera range of vintage-style, metal pedal toys, including a fire engine, aeroplane and car, as well as French-style bikes with baskets and leather seats.
"I thought they would work well for Christmas as they complement the other brands. They are also available in the Christmas Club," said Jenna.
She also has plans to extend the shop at the back to increase the room for stock and enable her to split the shops into sections according to age.
Tickety-Beau also sells a range of soft toys including the American Mary Meyer brand, and, most recently, has started stocking hand-made, wooden keepsakes by local business MamaDo Gifts as Jenna firmly believes in local traders supporting each other.
"I am grateful for all the support I have received – even people coming in and wishing me all the best – and I am now receiving orders via the website from further afield," she added.
Jenna keeps customers regularly updated via her Instagram account and her website can be viewed on www.tickety-beau.co.uk.
All the winter stock is available in the Christmas Club and customers are required to put down a 20 per cent deposit, with the balance payable by the final day on Friday, December 17.
Anyone interested in signing up is welcome to call into the boutique and have a chat with Jenna. You can also visit the website here.
Sign Up To Our Newsletter