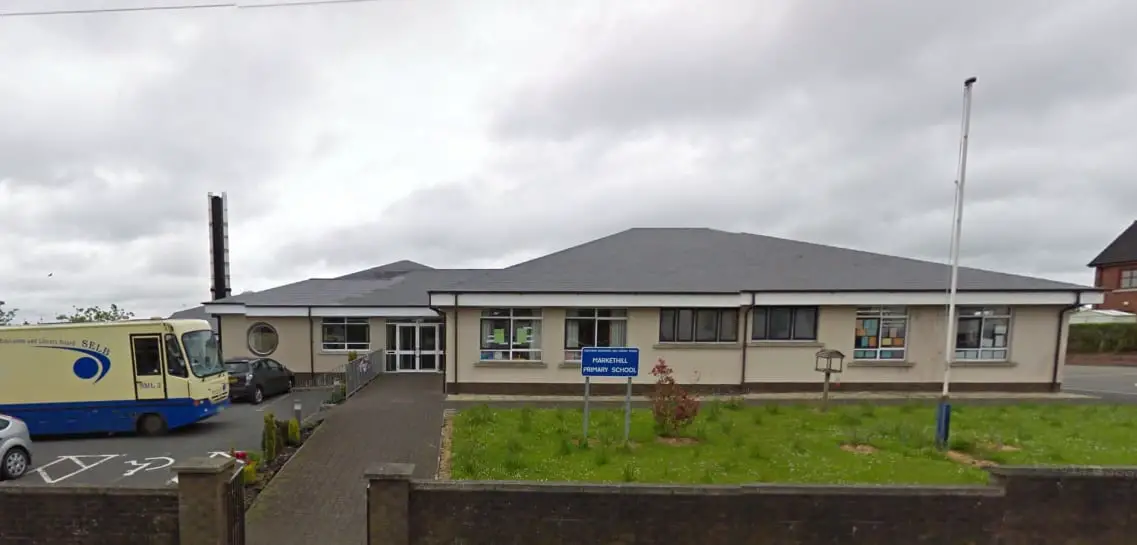 Plans are currently under consideration for a major sporting and play development at a County Armagh primary school.
Markethill Primary, on the Mowhan Road, is hoping to benefit from the provision of a multi-sports area.
This would also include floodlighting and a play area.
The proposals were first submitted in October and have now been readvertised, with additional information provided in relation to the floodlighting ahead of a determination being made.
The development plan has been submitted by Armagh City, Banbridge and Craigavon Borough Council.
The plans for the play area have been drawn up by County Down-based Garden Escapes and offer an exciting and educational experience for children aged between two and 12 years.
Among the features of the state-of-the-art facility is an outdoor classroom area, with six benches, six mushroom seats and a storyteller's chair – which will be completely wheelchair accessible.
Free standing bongo drums and chimes will feature in auditory sensory panels.
There would also be a 'Today's Weather' and 'What Time Is It?' feature, again in the form of free standing educational visual sensory play panels.
A multi-activity play unit for the two to five-year-old will include a poly slide, ladder climber, ramp climber, scramble net climber, as well as a bridge, a ground level play den and even a lookout tower!
The multi-activity play unit for the older children in the five to 12 year age bracket will be similarly equipped, features including a poly slide, a vertical rock face climbing wall, with hand and foot grips, and a twisted scramble net climber.
Other features of the overall development include a wheelchair accessible roundabout, a chicken spring rocker and a parrot cross-spring seesaw.
The proposals are now being advertised until early next month.
Planning officials at Armagh City, Banbridge and Craigavon Borough Council are expected to make a determination early in the New Year.
Read more news:
CCTV footage to be handed over after trouble flares during Mid-Ulster derby
Substantial damage caused and money taken during another Cricket Club burglary
Funding approved for Armagh's new Irish language centre
Car parks to be left ungritted due to lack of money, machinery and manpower!
Man dies after being struck by lorry at roundabout
Family who lost all in blaze 'overwhelmed' by amazing public generosity
Sign Up To Our Newsletter